Magnolias at Lanhydrock gardens. Photograph copyright of michael clarke stuff under the Creative Commons licence.
As the magnolias come into bloom around the county and the daffodils pop up in our hedgerows and laneways, is there really a better time to take a break and explore the joys that Cornwall has to offer? The mild local climate of Britain's most southerly county and the warmth of the Gulf Stream are just two of the reasons that formal gardens flourish in Cornwall.
From Lanhydrock near Bodmin to Tremenheere  near Penzance, you know you can lose yourself for an afternoon, or a day, in the tranquillity of beautiful grounds. The many microclimates across the county mean that planting cannot be replicated, thus adding to the unique experience of visiting a formal garden in Cornwall.
Often picturesque and tranquil and always beautifully maintained, Cornwall's gardens are a fantastic day out – for all ages. The very nature of these private spaces means grounds are often well suited to toddlers learning to find their feet, or younger children looking to explore new and unchartered territories. The peace of mind that comes from knowing that a location holds few hazards or unexpected surprises can make for a more relaxing day out - for the whole family, not just its smaller members.


A BEAUTIFUL DAY OUT FOR ALL AGES
Many garden locations throughout the county are wheelchair / buggy friendly – for example Trebah  near Falmouth is more than 80% accessible by wheelchair. And the private estate garden at Trewithen  near Grampound is also largely wheelchair friendly.
Some of the most accessible gardens are also National Trust properties and these venues also offer additional activities and events throughout the year. And Cotehele Estate near Saltash is well worth a visit to catch the daffodils in bloom. This year's Cotehele Daffodil Weekend is 17-18 March and alongside a display of new and historic blooms, there will be daffodil sculptures and optional guided tours.
As well as providing a relaxed, natural form of entertainment, it is not unusual to find a good place to eat when you get there. So, arrive hungry, or at least plan for a mid-morning tea break! Lost Gardens of Heligan is well known throughout Cornwall for providing delicious, healthy and seasonal food that has not only been locally sourced, but grown or reared on its own land, wherever possible. And the National Trust gardens do a solid if familiar line of soups, cakes and sandwiches.
The Tregothnan Estate is also home to Cornwall's only tea plantation and this distinctive brew can be enjoyed in the café, or purchased in the small shop. What an unusual souvenir for you to take home from your holiday in Cornwall!
Here are our top 3 favourites for a spring time visit:


1. The Lost Gardens of Heligan
The Lost Gardens of Heligan and the tale of how they were discovered and restored is a truly remarkable tale about the country's best-known secret garden. During WW1 the estate's workforce went off to fight in the trenches, many of whom sadly did not return. But the estate was neither sold nor developed and instead fell into disrepair. A chance discovery of an old engraving lead to a groundbreaking project of restoration and the vision to restore the gardens and tell the tale of those ordinary people who had made these gardens great.
Now, as Heligan approaches its 25th anniversary these award-winning gardens are a location for BBC's Springwatch and Autumnwatch as well as theatre and foodie events. A must-visit all year round, but especially in Spring.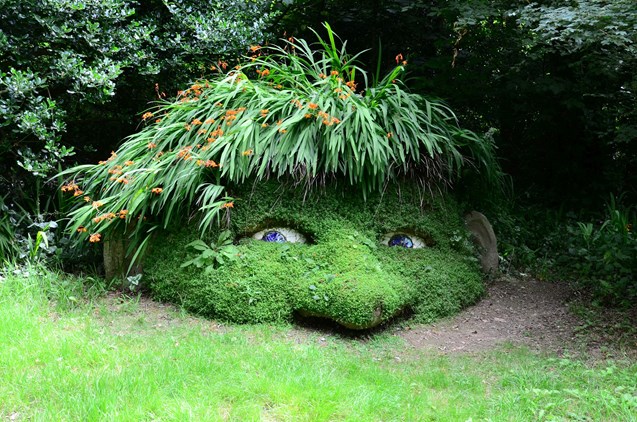 The Giant's Head at The Lost Gardens of Heligan


These beautiful gardens are owned by the National Trust and are open daily from March through October with additional winter opening times.
The upper gardens, closest to the café and house are dominated by a majestic collection of magnolias, which will be in flower in early spring. Visit at this time of year and you're also likely to enjoy a vibrant display of camellias, rhododendrons and, if you're lucky, snowdrops.
The gardens offer many maritime and river viewpoints and the woodland walk is ideal for springtime strolls and is a particularly dog-friendly route.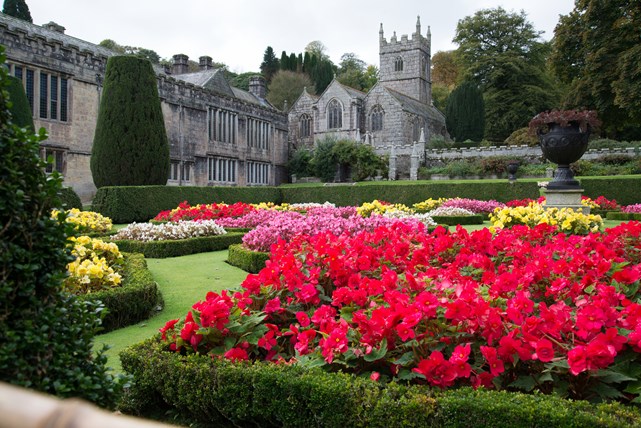 Lanhydrock gardens. Photograph copyright of benjgibbs under the Creative Commons licence.


The magnificent 140-acre space at Caerhays Castle Gardens is open daily from February to June. The gardens and 'castle' overlook a private beach and you can leave our door and be here within 15 minutes. The gardens are home to the national magnolia collection and the 120-acre woodland is English Heritage Grade II listed.
Caerhays is best enjoyed in Spring when the famed magnolias are in bloom, and visitors may choose between exploring at their leisure or taking one of the guided tours, which takes 1.5-2 hours. This is not a manicured or planned garden, but the estate has a unique microclimate which means the planting would be impossible to replicate in another environment.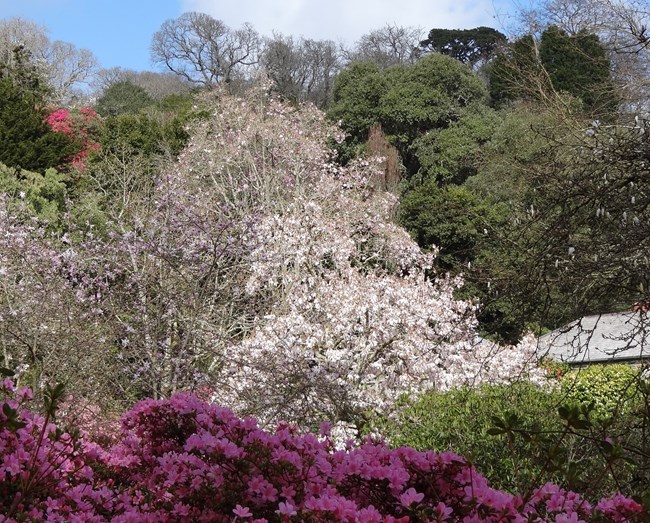 Caerhayes Castle Gardens. Photograph copyright of Esther Westerveld under the Creative Commons licence.


Staying at a luxury cottage in Cornwall is a great way to explore the area - you can view all of our properties in the region by clicking here.
All words by Judith Clemo of Tregongeeves Farm Cottages, Polgooth, Cornwall.