The Cotswolds offers some of the best attractions for family groups and couples – a whole load of which are indoors, so bad weather won't even make a difference your day!
If you are planning a getaway to a quintessentially English Cotswolds cottage with your family or your partner, here are 15 indoor attractions for you to enjoy:
1. BLENHEIM PALACE, WOODSTOCK
The magnificent World Heritage Site of Blenheim Palace spreads over 2,100 parkland acres, situated at the eastern edge of the Cotswolds. If the weather isn't great, there's lots to discover inside the palace with interesting tours led by well-informed guides who tell the story of its fascinating history as the birthplace of Sir Winston Churchill. There's also plenty to do that'll keep the little ones occupied, and buggy tours to keep you dry if you are in the mood to admire more of the stunning landscaped gardens! If you are thinking of booking a luxury cottage near to Blenheim Palace, we have a number of stunning holiday homes in Oxfordshire and Gloucestershire, which provide the perfect base for a day trip to this monumental country house.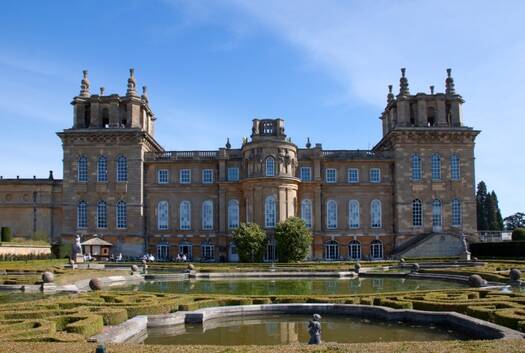 Stroll through open countryside, along tree-lined avenues and around the lake shore, and take in picture-perfect views of Blenheim Palace.
2. SUDELEY CASTLE – THE HIDDEN GEM OF THE COTSWOLDS
Once the home of Katherine Parr, wife of Henry VIII, Sudeley Castle is now home to an astonishing garden. If it is raining, why not head inside the historic rooms and seek out the extraordinary exhibits full of treasures, from ancient Roman times to the present day. Follow in the footsteps of King Richard III, Queen Elizabeth I, Queen Katherine Parr and Lady Jane Grey as you explore the romantic ruins of the castle and enjoy the variety of seasonal activities and shows for the whole family. If you are heading to Gloucestershire on a cottage holiday soon, or are thinking of treating yourself (and the little ones) to a break away, look at our luxury cottages in Gloucestershire.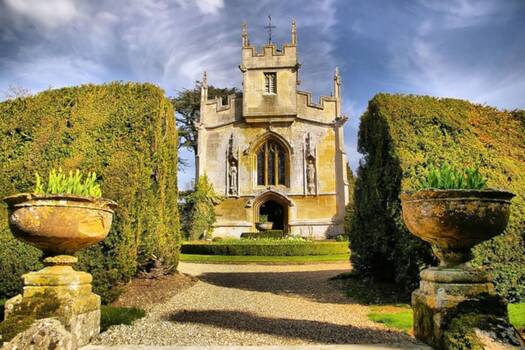 Explore a fascinating history that spans over 1000 years at Sudeley Castle. Photo copyright of Gordon Robertson.
3. RUGRATS AND HALFPINTS IN CIRENCESTER
Younger family members will be in their element at Rugrats and Halfpints, the replacement for Cirencester's popular Magicland. This fabulous place includes a 13,000 sq ft. indoor play area with Ball Rivers, zip slides, log ramps, and an array of thrilling winding slides. With a baby and toddler area and a story corner to have fun on imaginary adventures, this wonderful Cotswolds kids' attraction is perfect throughout the year, whatever the weather.
4. COTSWOLD MOTORING MUSEUM & TOY COLLECTION
Take a journey through motoring history, and visit the Cotswold Motoring Museum and Toy Collection, overflowing with vintage car collections including the much-loved children's TV character 'Brum'; the children can have their photo taken with this little superhero car and even create their own individual Brum brass-rubbing to take home. This is an excellent day out in the Cotswolds – adults and children alike will love seeing the intriguing motor curiosities spread over several remarkable showrooms. If this sounds like your 'cup of tea', we have a variety of luxury cottages near Cheltenham that make the ideal base for visits to the Cotswold Motoring Museum and Toy Collection.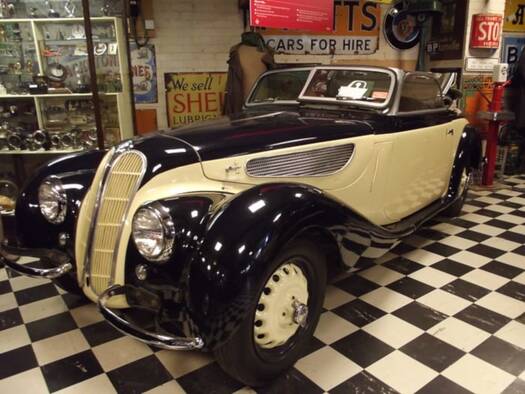 Experience a great day out where the famous Brum lives! Photo copyright of Elliot Brown.
5. GLOUCESTER CATHEDRAL
Whether you want to climb the tower, explore the underground Crypt, or learn about King Edward II's tomb, there is a tour for everyone at the gorgeous Gloucester Cathedral, so if you are planning a luxury holiday to Gloucestershire, then a visit here should be definitely be on the cards!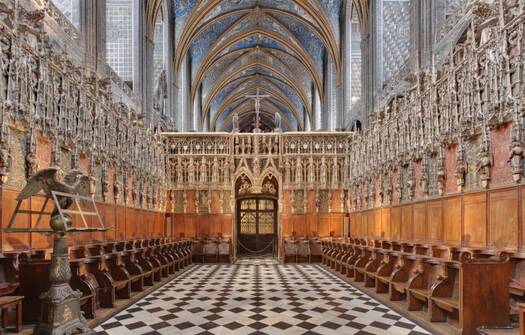 Pay a visit to this honey coloured limestone architectural gem during your Cotswolds cottage holiday.
6. EVERYMAN THEATRE
The Everyman is Gloucestershire's theatre, which you can find on Regent Street in Cheltenham – it has been serving the county (and beyond) since 1891! Relax and unwind, and spend some quality time with your family or your partner whilst watching your favourite film. You can visit the Everyman Theatre from any of our luxury holiday homes in Gloucestershire, Oxfordshire, Herefordshire or Worcestershire.
7. CORINIUM MUSEUM
The Corinium Museum is located at the heart of Cirencester, and provides the perfect opportunity to learn about the archaeology of the Cotswolds. Museums are a great way to spend a dreary day, especially if you are on a luxury cottage holiday and feel like you can't think of what to do. Luckily, the Cotswolds is brimming with options! Here you can get lost in modern galleries, enjoy a mosaic-making workshop (you can even take the pretty glass mosaics you make home with you!), and discover interesting interactive experiences.  The Museum is open every day of the week, and there is plenty to explore, meaning you will never be bored. We have a variety of Cotswolds cottages located near Cirencester, from dog-friendly cottages to luxury holiday cottages with indoor pools and more, so the choice is all yours.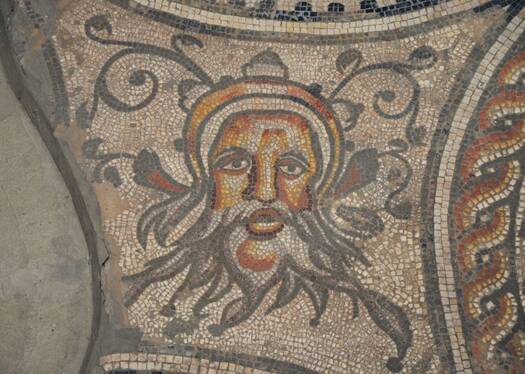 See the Head of Oceanus on the Hunting Dogs Mosaic at the Corinium Museum in Cirencester. Photo copyright of Carole Raddato.
8. THE GLOUCESTERSHIRE WORCESTERSHIRE (GWR) STEAM RAILWAY  
Hop on the GWR Steam Railway for a 20-mile round journey through the Cotswolds never-ending rolling hills. Children will jump for joy at the sound of the whistle, and the whirr of pistons and wheels in motion – what's more, they can on occasion sit with the driver as the train rolls along the tracks through tunnels and over viaducts - a unique experience! Whether you want to stay in a cottage in Worcestershire, or plan a getaway to one of our Gloucestershire cottages, you can be close to the GWR Steam Railway on your holiday if you book a delightful Premier Cottage in the Cotswolds.
9. OXFORD CASTLE & PRISON
With guided tours, a wide variety of special gifts, and a charming on site cafe, Oxford Castle & Prison provides a great day out for all types of visitors. Amble through the historical prison that remained in use until 1996, descend to the depths of the 900-year-old crypt, or discover the 18th-century castle tower on site.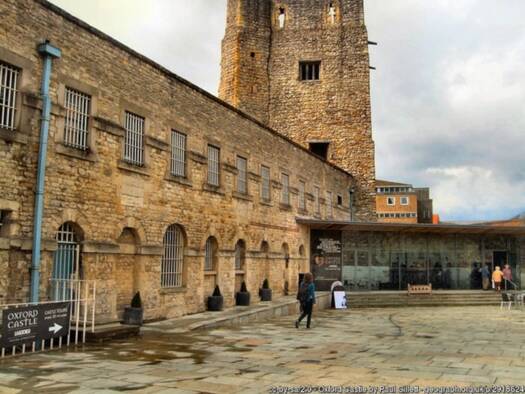 Visit Oxford's 1000 year old castle and prison for a taste of Oxford's fascinating history. Photo copyright of Paul Gillett.
10. MODERN ART OXFORD
Oxford is renowned for its fantastic architecture, culture, nightlife, its top-class University and more, and there is no denying that this gorgeous place is home to some incredible art galleries! Free to access for all, Modern Art Oxford celebrates contemporary art, culture and creativity of modern society, and prides itself on its dedication to education, diversity, internationalism and inclusion. If you are into your art, then this is truly wonderful place to visit, especially if you are passing through Oxford. Or better yet, staying in an Oxford holiday cottage!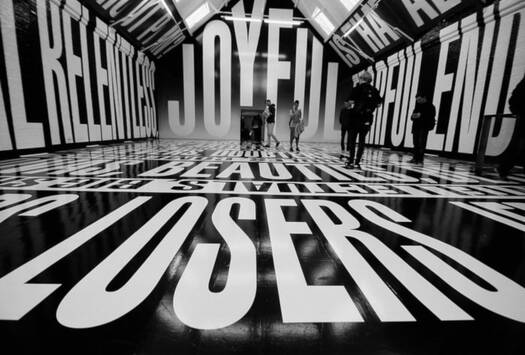 Observe cutting-edge exhibitions of international modern and contemporary visual art on your Cotswolds day trip. Photo copyright of Jun.
11. WYCHWOOD BREWERY
The Wychwood Brewery is behind the main street of the market town of Witney, located in the heart of the gorgeous Oxfordshire Cotswolds. Tickle your taste buds with a taste of the company's flagship brand, Hobgoblin. You can even order one of the breweries scrumptious real ales, or book a tour to be taken through their interesting brewing process – guided tours of the brewery take place in the afternoon every Saturday and Sunday, and last for 45 minutes. What a way to spend a drizzly day in the Cotswolds! We have numerous luxury cottages near Witney, including family-friendly cottages, fabulous dog-friendly cottages and more.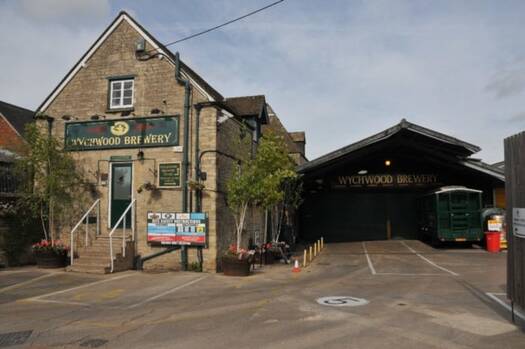 After exploring quaint villages and stunning landscapes, treat yourself to a taste of real ale. Photo copyright of Philip Halling.
12. JUNKYARD GOLF CLUB
Junkyard Golf Club is located in the city of Oxford, and offers the chance to get excited on multiple mashed up 9-hole crazy golf courses created around mad theming and weird junk. They serve great cocktails too, so if you are stuck for ideas on what to do indoors on a rainy day in the Cotswolds, make sure you head down there to enjoy a whole load of madness!
13. BICESTER VILLAGE
A cottage holiday in the Cotswolds just isn't complete without a day trip to Bicester Village, Oxfordshire's elegant designer shopping centre. With over 160 designer brands offering up to 60% off their original price, any avid shopper will want to pop here for some well-deserved retail therapy.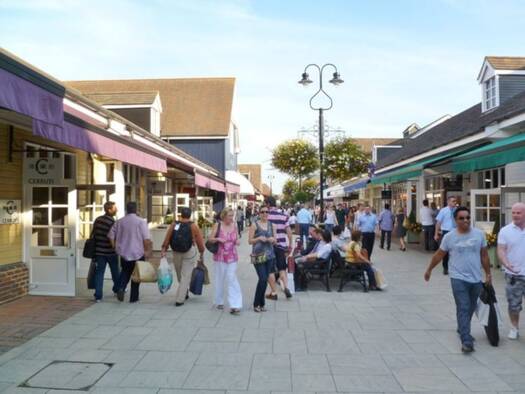 Head to Oxford's luxurious outlet shopping mall. Photo copyright of Mike Faherty.
14. AFTERNOON TEA
The Cotswolds, home to many medieval towns and villages, is one of the best places to experience a classic afternoon tea. In fact, a delicious afternoon tea could well be one of the highlights of your visit to the Cotswolds, whether you are on a romantic getaway or a group family holiday, there are plenty of places to enjoy good old English tea and cake. We have included some must-visit spots for a scrumptious afternoon pick me up below!
Lucknam Park Hotel, Chippenham
Lords of the Manor, Cheltenham
The Slaughters Country Inn, Lower Slaughter
15. THE COTSWOLDS DISTILLERY
With award-winning tours and tastings every day, a trip to the Cotswolds Distillery is a must for whiskey and gin connoisseurs around the country. Enjoy a guided tour around the distillery and enjoy learning the story behind it, before heading into a masterclass to create your own bespoke gin, brimming with delicious botanicals. If gin isn't your thing, the Distillery has whiskey and cocktail masterclasses on offer too! If you want to stay in a cottage near to the Cotswolds Distillery, why not browse our luxury cottages in Warwickshire.  
We have a fabulous collection of luxury cottages in and around the Cotswolds, from spacious country cottages ideal for group getaways, to beautiful romantic boltholes 'Just for Two' and many more!
If you're after that something extra then why not book a cottage with your own private hot tub or even an indoor swimming pool.
Make sure to tag us in your experience on Facebook, Twitter and Instagram!