Harlech Castle. Image courtesy of VisitWales
Wales is an extraordinary place for tourism. It is almost unbelievably over-invested in as a tourist destination, a sort of Disneyland for real, based on 1300 years of infrastructure investment. Its economy has gone through a succession of booms and busts leaving extensive infrastructure behind now used for tourism. Why go to Disney when you can experience the real thing? Each boom produced its own rush of infrastructure investment:

Religion produced lots of churches, from the 7th century Abbeys and Churches to the 19th century Methodist Chapels

Exporting wool and oak produced fine houses and docks, like Porthmadog and Aberdyfi, now thriving yachting centres and harbours

Mining (coal, slate, copper, lead, gold) produced huge caverns and holes (as well as more fine houses and improved docks). Some of these are now used for the best zipwire thrills in the world. It also produced the "Great Little Trains" of Wales, largely built to move the products (mostly slate) around.

Early tourism on the Welsh "Costa del Sol" created massive investment in towns like Tywyn and Barmouth, and in property along the estuaries

Post-war investment in timber plantations created the environment for some of the best mountain biking in the world at Coed-y-Brenin.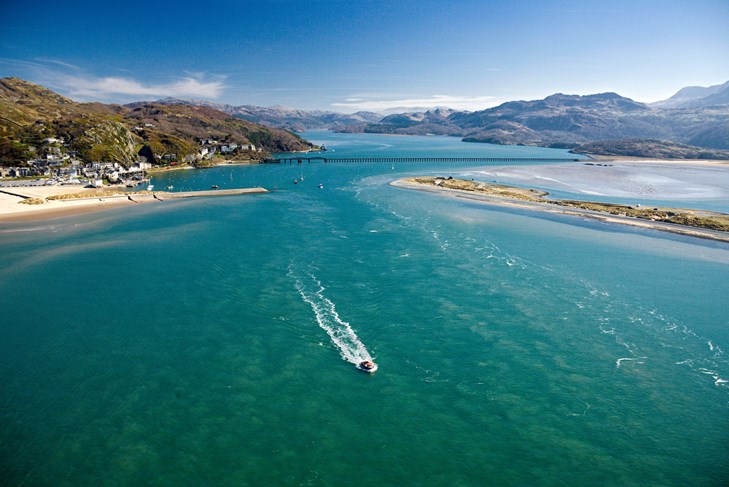 View towards Barmouth Bridge. Image courtesy of VisitWales


However, the infrastructure investment that really stands out is that in Castles. Wales has more Castles per square mile than any other country in the world, with over 400 castles and known castle sites, which vary from being almost complete to almost completely demolished. This is because the Welsh were causing the most trouble to their English neighbours at a time when castle building in medieval Europe was at its peak. They were used to create both an important political statement and a powerful military presence - and both sides of that particular argument used castles to further their aims. The investment made by King Edward I was so great that it very nearly bankrupted the English treasury.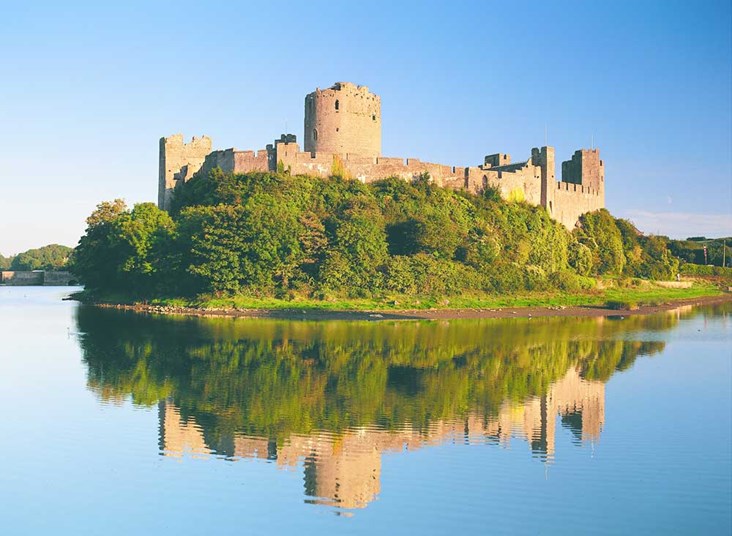 Pembroke Castle. Image courtesy of VisitWales


As I can't possibly tell you about all of them, I will focus on my two favourite ones, one English and one Welsh: Harlech Castle and Castell-y-Bere.
Harlech Castle is as fine a specimen of a medieval castle as you could hope to find. Although work started in 1283, following the capture and partial destruction of Castell-y-Bere by the English forces, and although up to 950 men worked on it, it did not open for business until about 1290. It was later used by Owain Gyndwr as an important HQ for his uprising in 1404 though taken back by the future Henry V in 1408 after a long siege. Sixty years later, during the War of the Roses, the castle was held for the Lancastrians until taken by Lord Herbert of Raglan for the Yorkist side. It was this prolonged siege which traditionally gave rise to the song "Men of Harlech".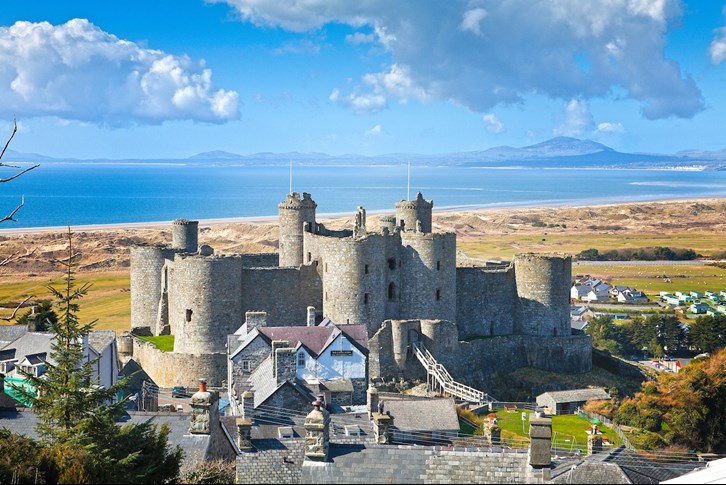 Harlech Castle. Image courtesy of VisitWales


Following the outbreak of the English Civil War in 1642, the castle was held by forces loyal to Charles I, holding out until 1647 when it became the last fortification to surrender to the Parliamentary armies. The castle was no longer required for the security of North Wales and, to prevent any further use by the Royalists, Parliament ordered its destruction. However, the orders were only partially carried out and the gatehouse staircases were destroyed and the castle rendered generally unusable, but it was not totally demolished. Today it is recognised by UNESCO as "amongst the finest examples of late 13th century and early 14th century military architecture in Europe", and it is classed as a World Heritage site. The honorary appointment "Constable of Harlech Castle" continued to be made until 1880 with ancestors of mine amongst the holders. The views over Cardigan Bay from the battlements make it worth the visit on their own, but there is much to see and do there to thrill a child of any age.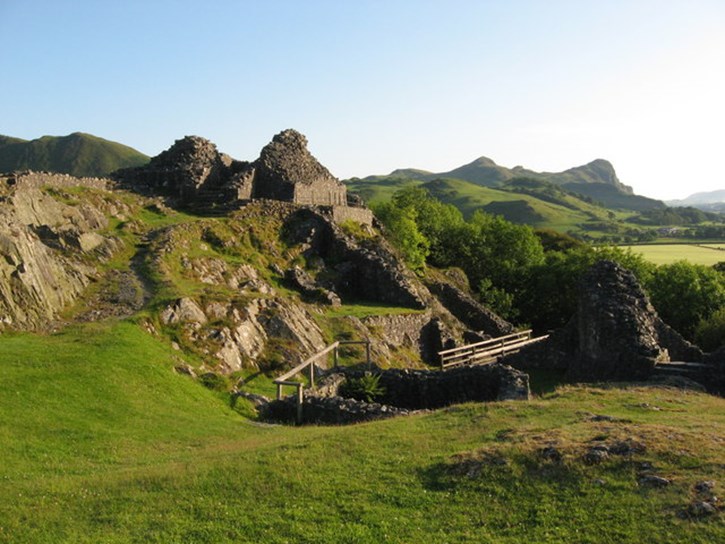 Castell Y Bere. Copyright of Gareth James and licensed for reuse under this Creative Commons Licence.


Built in about 1221, Castell-y-Bere was a stronghold of the Welsh Princes, was the last of the Welsh castles to fall to Edward I's forces in 1283 and was largely demolished and abandoned by 1294. However, there are still some very visible ruins perched on a rock outcrop in the valley beneath Cadair Idris, a local mountain named after a local giant called Idris ("The Seat of Idris") which, if you spend the night on it, you are reputed to descend either mad or a poet! The site of the castle is spectacular, and whilst the Welsh castles were smaller and less expensive to build than the English ones, it would have been an effective stronghold in its day. Though there is less to see of it today than many other castles, the location and ambience make it a very well worthwhile site to visit.
All words by Will Garton-Jones of LLanfendigaid Estate. You can view all of our properties in Wales by clicking here.