Image courtesy of VisitBritain.
NATIONAL TREE WEEK: 24TH NOVEMBER - 2ND DECEMBER
First initiated in 1975, National Tree Week is the UK's largest tree celebration annually launching the start of the winter tree planting season. As it's almost here, what better time than now to shout about the value they bring to our lives, and the opportunity to do something positive for our local community. 
So let's join in the celebrations and shout about Somerset's wonderful trees!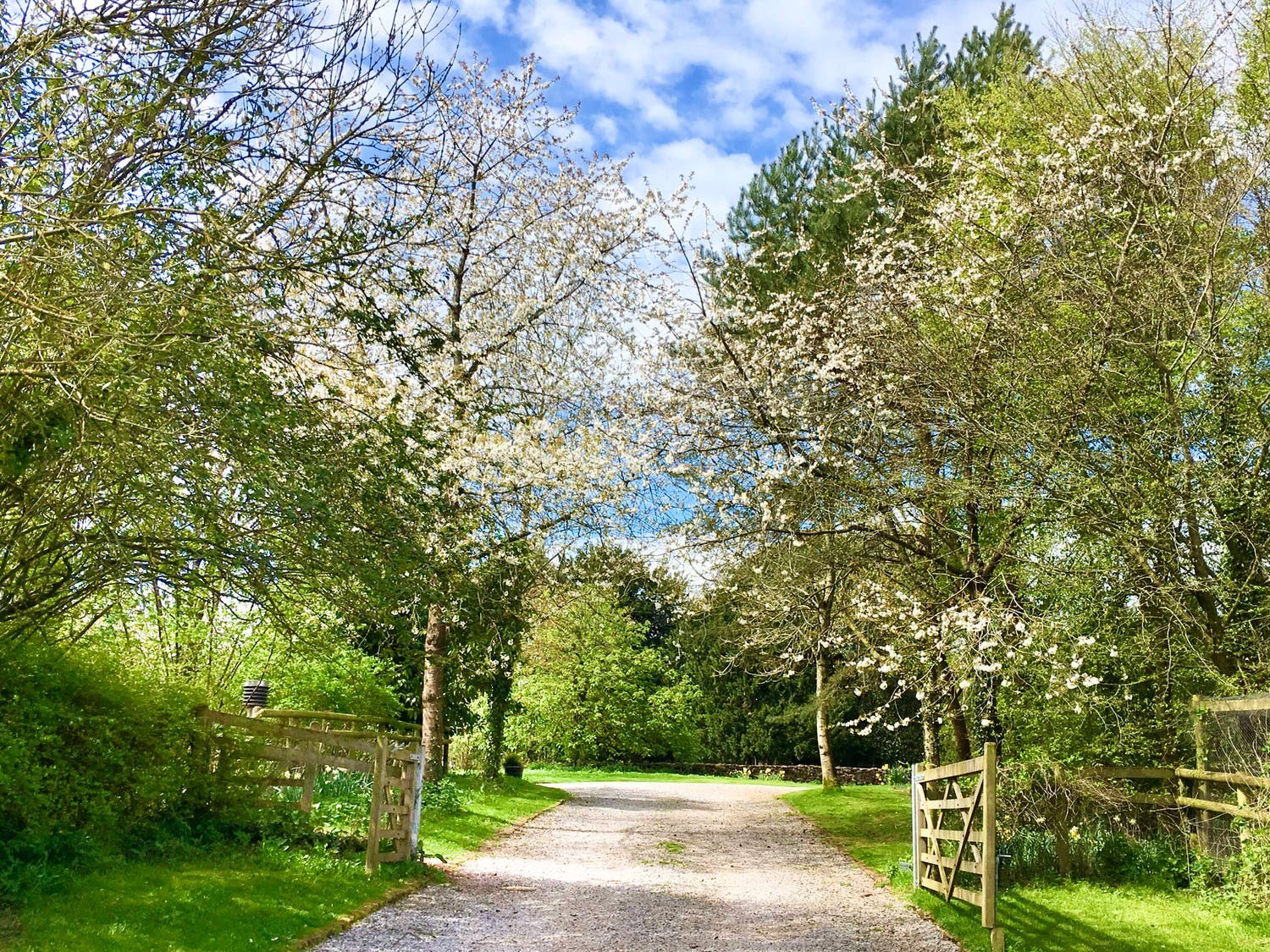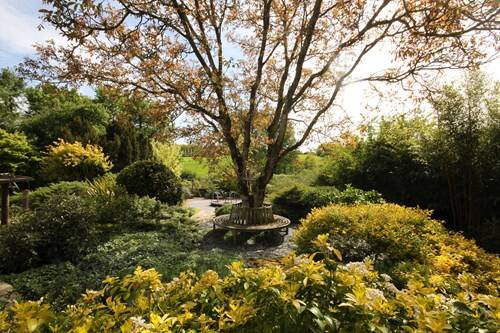 Walnut tree at The Cottage Beyond, Somerset.
SOMERSET'S GORGEOUS TREES
Somerset boasts having both the tallest tree in the British Isles and the fattest and possibly oldest yew tree in Britain! Next time you are here check out Kittisford Barton's trees. Our favourite is the old, knarley Oak down by the pond in little Coxlands, too huge to hug on your own, but great for a group hug! If you have time and wish to travel a little from here, you can tick off The Ashbrittle Yew and the Tallest Tree in England, a Douglas-dir near Dunster. 
The famous Ashbrittle Yew (OS Grid Ref: ST 052 213) is Britain's largest-girthed yew measuring 12.3m. It is reputed to be anywhere between 3,500 and 4,000 years old. 
The tallest tree at Nutcombe Bottom, Dunster (OS Grid ref: SS 977 422) is over 60m tall. Both trees are fully accessible to the public, free to view and well worth a look.  
LUNGS OF THE EARTH 
On all of Somerset's higher ground around the Quantocks, Exmoor, and on the Blackdown Hills are some spectacular roads lined with humongous beech trees. Whatever time of the year you plan on visiting the area, you're in for a treat. Trees are commonly described as the lungs of the earth and play a huge role in the world around us. They provide us with oxygen and are great for animals, birds and insects who need them for food and a home to live in. 
Whilst they are appreciated by society for their physical health benefits, trees are also uplifting, calming, and help heal. Studies have shown that patients with views of trees heal faster and have less complications, so if you're not feeling well why not look at some trees or go and enjoy all the glories of a woodland walk. 
Fun fact: A mature Oak tree is home to over 284 species of insect alone!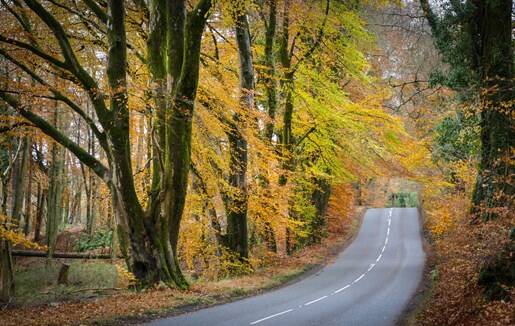 Beautiful beech trees in autumn on the Blackdown Hills, near Wellington. 


If you'd like to take part in National Tree Week, click here to see what's on near you. Let's hear it for trees - three cheers for trees! 


Premier Cottages has over 1000 luxury holiday cottages which are the perfect base for exploring hills, heathland, moors and ancient woodland.
All words and images by Christine and Alan Ker of The Cottage Beyond, Somerset. You can view all of our properties in Somerset by clicking here.