Whitby Sunset. Photo taken near Castle Howard Station – Platform 1, Yorkshire.
Before long the Christmas lights will be hanging above the streets and another kind of busy will find us. Far better to take some time, even if it's just a weekend, to unwind and enjoy this season while it's still around. Here are 10 ways to make the most of a luxury holiday this autumn:
1. GET A REAL FIRE GOING 
It's remarkable how such a simple thing can affect the atmosphere of an evening. The crackle of a wood burner adds a bit of magic to more or less anywhere. When you're already staying in a beautiful cottage, it can be a shortcut to feeling totally relaxed.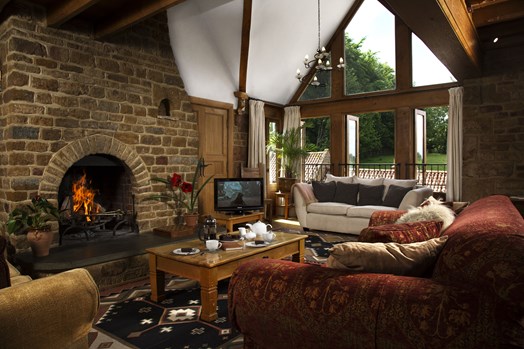 Walnut living area at Heath Farm Holiday Cottages, Oxfordshire. 
2. STARGAZE
Northumberland International Dark Sky Park has the darkest skies in England, but you can also find incredible stargazing in the Brecon Beacons, Exmoor, Snowdonia and the South Downs. In the best spots you can see beyond the Milky Way to the Andromeda Galaxy. If you're really lucky, you can even see meteor showers and the Northern Lights. Check a dark sky calendar before you book to make sure you have the best chance!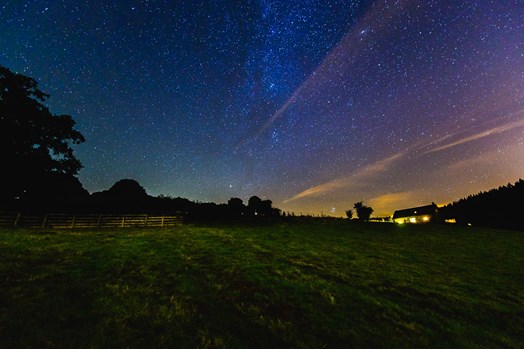 The Brecon Beacons at night. 
3. WANDER THE QUIET BEACHES 
Summers are for crowded beaches and autumns are for peaceful ones. Now is the perfect time for dog-walking on sandy flats, playing hide and seek among the dunes, or spotting wildlife from the shore.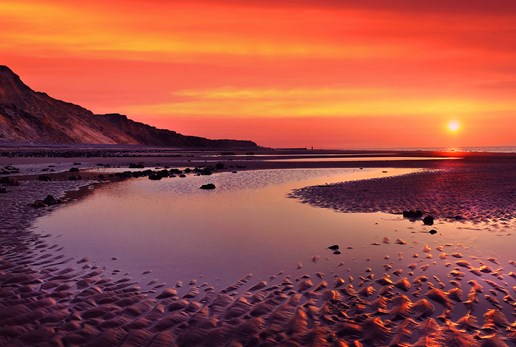 Sunset at Runton beach. Photo taken near Poppyland Holiday Cottages, Norfolk. 
4. TAKE A WOODLAND WALK 
Go on a hike or cycle ride and immerse yourself in the reds and golds of the local woodland. Gather conkers and sweet chestnuts scattered along the path, and maybe roast the chestnuts later. New Forest in Hampshire and Thetford Forest in East Anglia are just two places that offer incredible autumn colour for as far as the eye can see.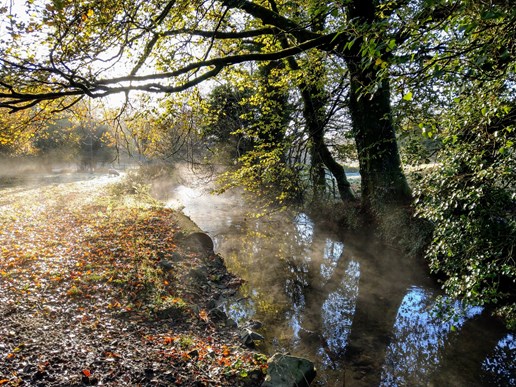 Riverside walks. Photo taken near Knowle Farm, Devon.
5. END THE DAY IN A HOT TUB
No matter how cold the days get, one way to feel tropical is to slip into a hot tub. If it's outside, a hot tub can be a calming way of enjoying the country views and starry skies late into the evening.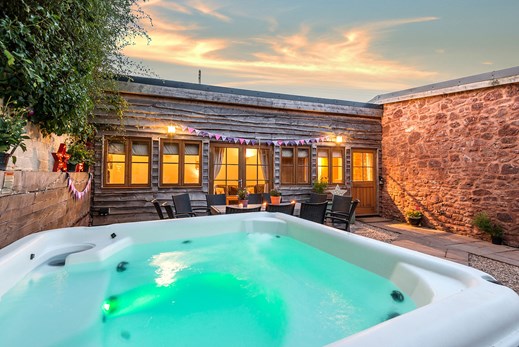 The hot tub at Lavender Barn, Lavendar Hill Holidays, Somerset. 
6. INDULGE IN A LITTLE CULTURE 
Whether you prefer opera or comedy theatre, the sound of an orchestra or the strumming of a folk guitar, there is plenty to experience this autumn. Near the Peak District you can find Buxton Opera House which presents dance, musicals, children's drama – and of course, opera. If you want a different kind of event, the show at the end of the Victorian pier in Cromer has something of the Greatest Showman about it, and is the only one of its type in the world.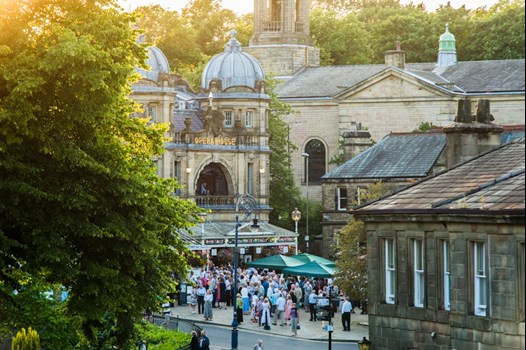 Buxton Opera House. Photo taken near Kerridge End Holiday Cottages, Cheshire.
7. FIND A FARMER'S MARKET
Forget the limited choice at the supermarket, local farmers' markets are bursting with apples and pears – varieties and flavours you might never have known existed. You can also find local jams and honey, Artisan bread, local cider and ale, the catch of the day and organically grown vegetables. Many of our luxury cottages are in easy reach of these produce paradises.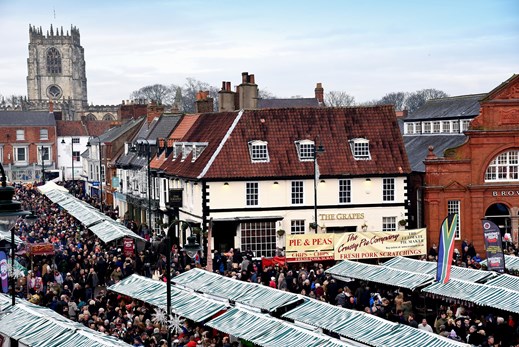 Beverley Market. Photo taken near Field House Farm Cottages, Yorkshire. 
8. HEAD TO AN AUTUMN FESTIVAL 
There are some incredible annual events that fall within the autumn months each year – and are definitely worth planning a holiday around. Food festivals are taking place all over – from the Forest of Dean to Gwledd to Burnham-on-Sea. Bonfire nights will soon occur in every corner of the country, but some are definitely worth travelling further to see. On the 3rd of November, Bridgwater in Somerset hosts one of the world's largest illuminated carnival processions, only surpassed by Rio de Janeiro.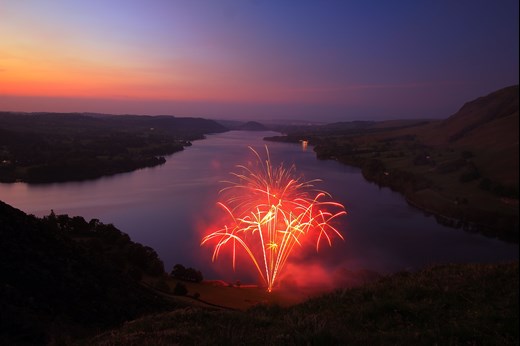 Firework display at Waternook Lakeside Accommodation, Cumbria. 
9. WATCH THE WILDLIFE 
If you are staying near a deer park, then you might be lucky enough to see a deer rut – when stags and bucks clash antlers each autumn. This is also the time of year when some birds migrate to the UK, so look out for short-eared owls and redwings from Scandinavia, particularly around the Yorkshire and Northumberland coastline. Towards the end of the season, roughly one third of the world's population of pink-footed geese arrive in Norfolk.
Starlings. Photo taken near Parc-yr-Hebog Cottages, Wales. 
10. DO SOMETHING DIFFERENT 
During the summer we often default to our annual holiday routine, but autumn can be a chance to try something new, somewhere new. There is so much in the UK that goes undiscovered in our travels. Maybe this is the season to see the dolphins in Pembrokeshire or to explore the caves of the Mendip Hills. Maybe it's a chance to follow the footsteps of Elizabeth Bennett in the Peak District, or to take a boat out on the Norfolk Broads. Maybe it's time to go North, or South, or East, or West for a change, and be inspired by a corner of the country we haven't yet visited.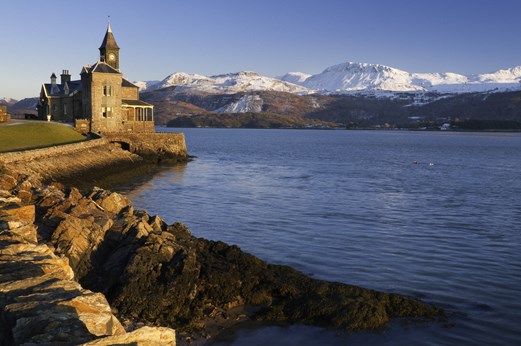 Mawddach Estuary and Cadair Idris. Photo taken near Llanfendigaid Estate, Gwynedd.
Premier Cottages has nearly 1000 luxury holiday cottages which are the perfect base for crisp autumn walks, snuggling by the fire, and soaking in the hot tub after a day spent exploring.
If you're still looking for autumn inspiration, take a look at all our gorgeous collections here.