Not only does Bude have award-winning beaches and clean sea water, but it also has a fabulous sea pool, refilled daily by the tide, a lively harbour, a canal with the only manually operated sea lock gates in the UK, two rivers (Neet – aka Strat - and Hele) and several nearby freshwater lakes! 
Whilst surfing and fishing have been popular with visitors to Bude for many years, there has been an upsurge in the range of water-based activities now available for visitors to enjoy.
Here is a list of 10 excellent things to do on the waters of Bude on a cottage holiday:

1. CATCH SOME WAVES 

The most popular sea based pastime in Bude, is to "catch some waves". You can learn to surf, or improve your technique with one of the many experienced licensed surf schools at Summerleaze or Widemouth. Most offer private or group sessions and include equipment hire. Bude was the first UK resort to set up a Surf Life Saving Club over 60 years ago and most of the local RNLI lifeguards learn their skills there.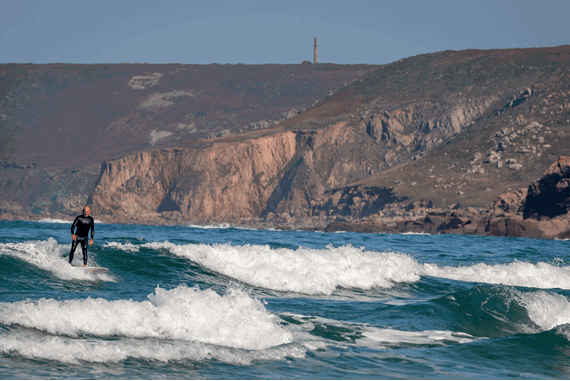 Spend the day surfing the waves of the Atlantic ocean.

2. PLUNGE INTO BUDE SEA POOL
Staying with the sea, you can take a dip in Bude Sea Pool, a unique 50m part-natural, part man-made pool which is filled twice a day by the Atlantic. The pool is free to use and open all year round. During the summer holidays, there's a daily Swimsafe course run by the local RNLI Lifeguards for children to learn to swim in safety. Supported by charitable donations, Bude Sea Pool is a fabulous facility for safe sea swimming and is an integral feature of the town and local community.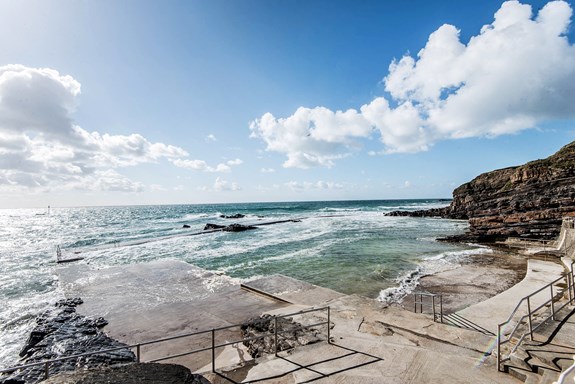 Enjoy a dip in the beautiful Bude Sea Pool.

3. DRIFT ALONG THE BUDE CANAL

If you prefer a water-based activity that doesn't require you to get (too) wet, you can hire a row boat or pedalo along the Bude Canal. But beware if you choose the swan shaped one - it is highly popular with children, but limits the distance you can travel as it doesn't fit under the bridge! The canal also offers one of the most popular walks, either on a circular walk to the south past the nature reserve to Marhamchurch, or heading in the opposite direction along the wharf, past the lock gates and out to Barrel Rock on the Atlantic coast.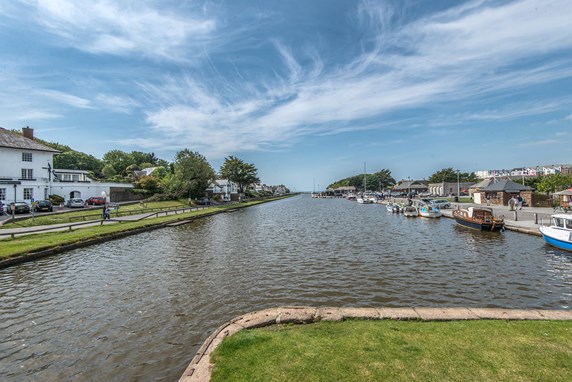 Row or pedal along the wide Bude canal in the sunshine.

4. SPEND THE DAY LEARNING SUP 

Try the extremely popular SUP – Stand Up Paddle – a cross between surfing and kayaking and ideal for when there aren't any waves! You can try this in the sea or sea pool, (Bude Surfing Experience offers the instruction and equipment at Summerleaze beach) or on fresh water at Tamar Lakes.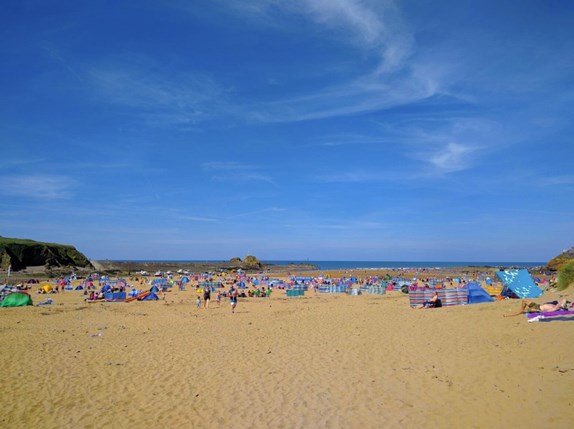 Experience a day of learning SUP at Summerleaze beach. 

5. TRY COASTEERING WITH SHORELINE EXTREME SPORTS
For those with a head for heights and a love of the adrenaline rush, you could try coasteering with Shoreline Extreme Sports at Crooklets. You can swim, dive and scramble among sea caves and rocky out-crops to your heart's content and enjoy jumping into plenty of deep water, which is great for kids – particularly young teens, who need to burn off excess energy!

6. EXPERIENCE WINDSURFING AT UPPER TAMAR LAKE
Staying with the more energetic of pursuits, several of the less busy beaches are ideal for windsurfing. Alternatively, Upper Tamar Lake is another excellent location with plenty of space, where you can zip across the water windsurfing. They offer a range of courses to suit everyone, from beginners to experts.

7. CAST A LINE IN QUALITY SEA
The blend of coastal-rural location of Bude means that both Coarse and Sea Fishing are available - one of a handful of places in the UK where you can catch bass, carp and wild trout all in the space of a few miles. Enjoy quality sea, coarse and fly angling all nearby, or cast off from the beach around the harbour for mackerel.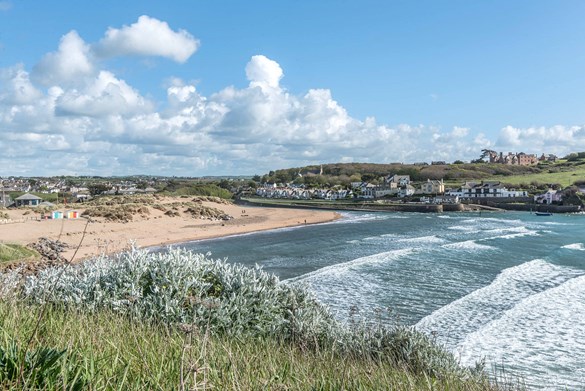 Cast a line off from the beach around the harbour to catch something tasty. 

8. LEARN HOW TO KAYAK OR CANOE
If you fancy exploring by canoe, take a guided canoe tour with The Bude Canoe Experience. They offer fun expeditions on bigger waters such as Roadford Lake and the River Torridge. This guided tour gets a huge "thumbs up" from its paddle wielding patrons. Alternatively, you can hire canoes or kayaks at Summerleaze beach from Shoreline Sports and paddle up the canal or River Neet with or without an instructor.
9. SAIL THE DAY AWAY
A few miles inland, the Upper Tamar Lake offers sailing courses which take place through the year. For beginners, they offer tuition from friendly instructors, with hire of all the necessary gear. If you're already a keen sailor, it is also possible to launch your own craft for a small fee.

10. ENJOY A PADDLE IN THE OCEAN
Or perhaps you prefer the simplest of pleasures with a quick paddle in the sea! Bude is proud to be at the forefront of the Cleaner Seas Project, promoting environmental awareness for the health and cleanliness of the UK's beaches and coastlines. Bude has been prominent in raising awareness of plastic in our seas at UK Government level, with initiatives such as providing free water refills to visitors with refillable cups and heavily promoting the #2minutebeachclean which visitors are encouraged to take part in.

If your kids are not water babies when they arrive on holiday in Bude, there is every chance they will be by the time you leave!

Premier Cottages has over 100 luxury holiday cottages within walking distance (less than a mile) of a beach, which provide an ideal base for a water loving family.
All words by Linda Winstanley of Broomhill Manor, Cornwall. You can view all of our properties in Cornwall by clicking here.