Photo courtesy of Waternook Lakeside Accommodation, Cumbria.

Holidaying with your four-legged family member means you won't have to worry about them being locked away in an expensive kennel over the summer, because he or she will be right there with you for the whole time!

A perfect holiday is one that the whole family can enjoy together, and there are so many things to do on a cottage holiday that are sure to get your dog's tail wagging. 
Here are three reasons why you should treat the dog to a cottage holiday too: 

1. EVERYONE LIKES A CHANGE OF SCENERY 

Just like you, dogs need a break from time to time. They spend the entire day indoors, chewing at whatever toy you've left for them on the floor, being distracted by the flickering lights on the TV – with no ability to turn off the daytime nonsense you've left on to distract them. Taking the dog on holiday can be an entertaining and delightful experience, seeing them explore countryside like they've never seen it before, picking up scents they've never had the pleasure of smelling, and watching them dig through piles of sticks in new areas of woodland – oh the sticks!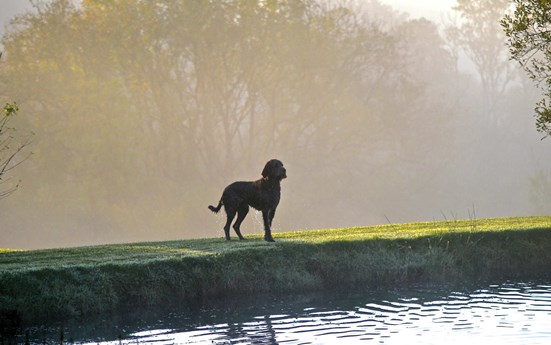 Explore the beauty of Britain with your pooch in tow. Photo courtesy of Eastacott Barton, Devon.

2. YOU CAN ESCAPE EXPENSIVE KENNEL COSTS

Taking your furry friend on holiday with you means you can avoid the stress and costs of the kennels. Over 400 of our holiday cottages are dog-friendly, so finding a hound-friendly holiday has never been easier.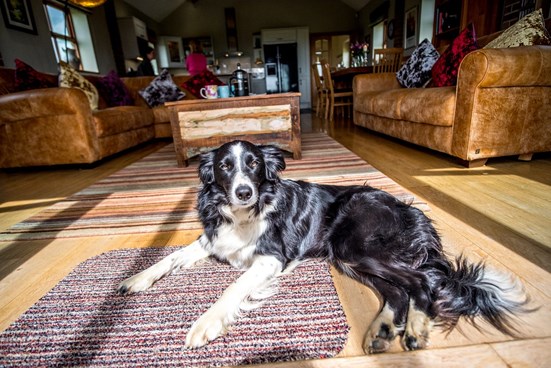 Make the most of the season and book a holiday your four-legged friend can be part of. Photo courtesy of Mill Granary Cottages, Durham.

What's more, over 200 of the cottages in our 'Dog-friendly' collection are 'Dogs Welcome', meaning that they pull out all the stops to make your dog feel completely welcome, providing them with their own dedicated welcome pack! You can view our 'Dogs Welcome' cottages by clicking here.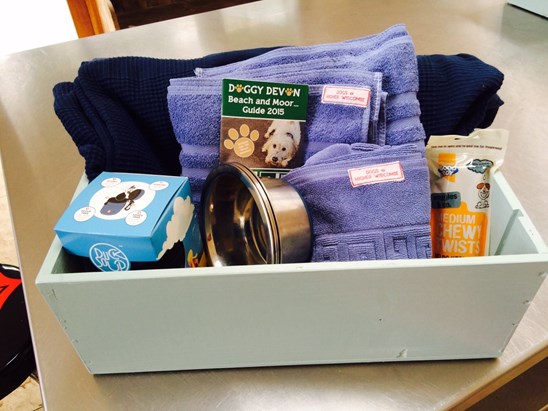 Stay in a cottage that goes the extra mile to provide a dog-friendly welcome. Photo courtesy of Higher Wiscombe, Devon.

3. NOT ALL BEACHES HAVE DOG BANS

A number of our dog-friendly cottages are also close to the coast, and some regions allow dogs on beaches all year round, so why not make the most of the season by booking a holiday your four-legged friend can be part of? We have gorgeous dog-friendly cottages that are within walking distance (less than a mile) of a beach. If you don't mind venturing a little further, we also have dog-friendly cottages with a beach within 10 miles, so the choice is all yours. Also, over half of our dog-friendly holiday cottages have a pub within walking distance, so even the designated driver can take a break!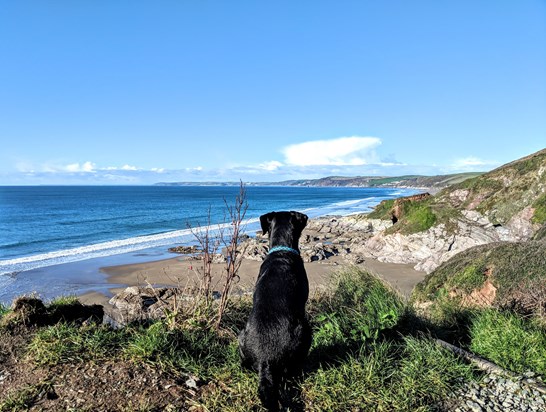 Treat the dog to the gift of glorious dog-friendly beaches. Photo by Beth Bailey of Kernock Cottages, Cornwall. 

Premier Cottages make it easy to find somewhere that is happy to put you, your family and your pooch up so you may all enjoy a well deserved holiday. Because dogs deserve a holiday too!

Just a note: some of the properties available through Premier Cottages do charge a fee for bringing your dog along, so it's best to check before you go. Another thing to check is that the particular cottage you have chosen allows dogs. Some properties with more than one cottage may take dogs in some cottages and not in others.