The Lake District in Cumbria is England's largest National Park and a World Heritage Site, putting it alongside sites such as The Great Barrier Reef, Taj Mahal and The Grand Canyon. It holds the highest peak in England, Scafell Pike – originally known as "The Pikes of Ska Fell" – and is home to some of the rarest wildlife in England, including red squirrels, ospreys and red deer. 
This is just a glimpse of what the Area of Outstanding Natural Beauty has to offer... here's a list of things to do on holiday in the Lake District: 

1. EXPLORE THE LAKES
There's no doubt that the Lake District is known for, well, its Lakes! However, there's actually only one 'lake' in the entire region, the rest are meres or 'waters'. Each has its own unique personality, but they all have one thing in common – lots of things for visitors to see and do. On Windermere, Derwentwater and Coniston, you can learn to sail with courses that will have you out and at the tiller of a small sailing boat in no time. For a less energetic water-based workout, you could always hop on board the Lakes' cruises such as the Victorian steam yacht gondolier at Coniston, or the paddle steamers of Windermere (and let someone else do all the hard work...).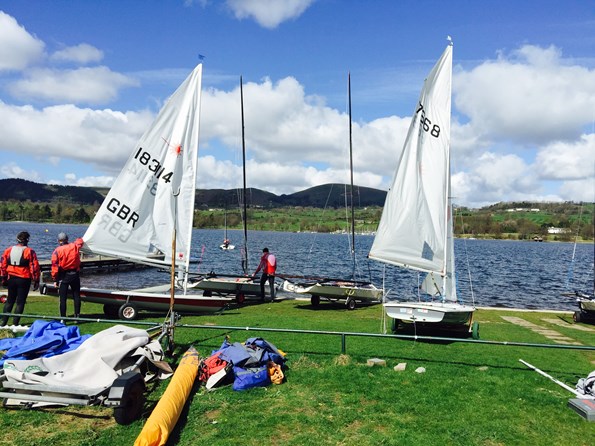 Get active in the adventure capital of the UK. 


2. CHALLENGE YOURSELF TO KAYAKING
If you prefer to get wet and go wild in the country then you're in luck - the Lake District offers plenty of kayaking opportunities. Hire shops are plentiful, and groups 'break out' on rivers throughout the region, ranging from gentle beginner's courses through to some more challenging white water runs. So the choice is all yours!


3. CLIMB TO YOUR HEART'S CONTENT
One thing the Lake District is famous for is its excellent climbing opportunities. Throughout the country, schools and courses run that will have you scrambling up sheer rock faces like a professional. And if you're a little bit intimidated by the Old Man of Coniston to start with, then head to the indoor climbing walls at Kendal, Ambleside or Keswick.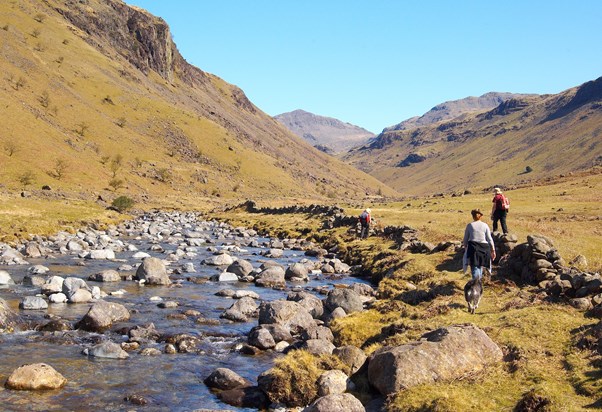 Explore this haven for climbers, where you can enjoy every type and level of climbing activity imaginable.

4. TAKE IN VIEWS DURING SCENIC DRIVES
For the less active, there are many scenic drives, including along the wonderful 21-mile stretch between Windermere and Keswick, which takes in six lakes along with impressive views of Dunmail Raise and the slopes of Helvellyn. Small towns and villages such as Ambleside and Keswick have attractive centres, and there are distinctively quirky attractions such as the country's smallest church, tiny St. Olaf's at the head of the Wasdale Valley, and Keswick's Pencil Museum, home to the world's largest pencil.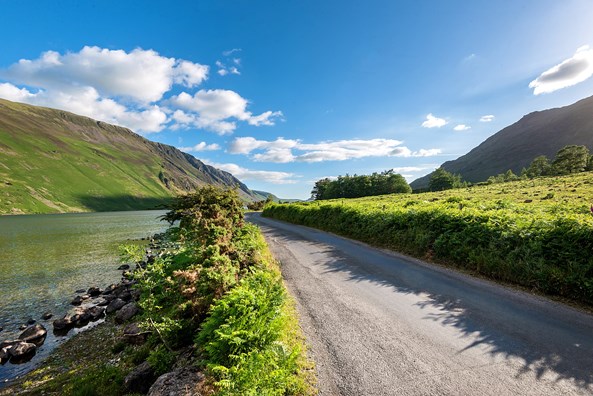 Hop in the car and set off on a scenic drive through the stunning Lake District National Park.

5. FOLLOW IN BEATRIX POTTER'S FOOTSTEPS
When you are in Cumbria, you can visit Hill Top, the former house of children's author and illustrator Beatrix Potter who left it to the National Trust. The attraction is situated in Bowness-on-Windermere, a scenic and bustling town on the banks of Lake Windermere, and offers picturesque views of the lake and mountains - this is a popular destination all year round with visitors to the Lake District.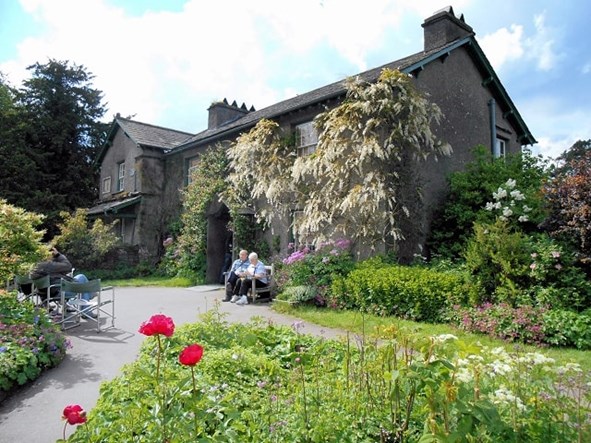 Visit the old home of children's author and Beatrix Potter who left it to the National Trust.

6. CAPTURE THE MOMENT
The Lake District has inspired artists for generations, and throughout the region there are groups that will take you out to some of those secret places so that you can draw your own inspiration and create your own art. Up in Penrith the Greystoke Cycle Café isn't just a meeting point for cyclists exploring the hills and dales of the Lakes, but it also holds events and activities throughout the year. From stone letter carving and creative blacksmithing through to stained glass and silver clay jewellery making, this industrious little venue is busy with craftspeople learning new skills all year round.

7. LEARN HOW TO COOK UP A STORM
How do you fancy learning to cook authentic Indian, Thai or Moroccan food? Or perhaps even local Cumbrian specialities? Lucy's cookery school in Kendal holds classes throughout the year, teaching even the most amateur of cooks how to craft perfect cupcakes, bake bread, or rustle up a Spanish fiesta feast. There are plenty of other schools throughout the Lake District inspiring the next generation of Bake Off competitors, and you could always practice your newly-developed skills when you get back to your luxury holiday cottage in the evening!


Now that you have heard about this beautiful area, all you need to do is select the Cumbria holiday cottage that's perfect for you!


Premier Cottages has a wide range of luxury holiday cottages in the Lake District and Cumbria.