Next Post
We could wax lyrical for ages about 'God's Own Country' – and with good reason! Yorkshire has become one of the UK's most popular destinations in recent years, as visitors realise just how much this huge county has to offer. From the wilds of the North York Moors to the coastline that inspired Bram Stoker's Dracula, museums of Victorian wonders, Viking settlers and mighty Minsters, Yorkshire has it all! 

So if you are planning on booking a Yorkshire holiday cottage sometime soon, here are some places that are worth visiting during your trip away:


1. WHITBY 
Victorian innovation has helped to shape Yorkshire's industrial heritage, and you can find out much more about some of their more wild and wacky inventions at the fascinating Museum of Victorian Science in Whitby. This seaside town is also the inspiration for one of the most terrifying stories of all – Dracula. Climb up to the ruined abbey on the clifftop to get a real feel for this dramatic landscape. Also worth experiencing is The Whitby Regatta (probably the oldest sea Regatta on the northeast coast) which in 2020 takes place from Saturday the 15th - Monday the 17th of August. The Regatta has drawn large crowds into Whitby over the years, and embraces rowing races, yacht racing, and a variety of forms of free entertainment, finishing with a fabulous firework display.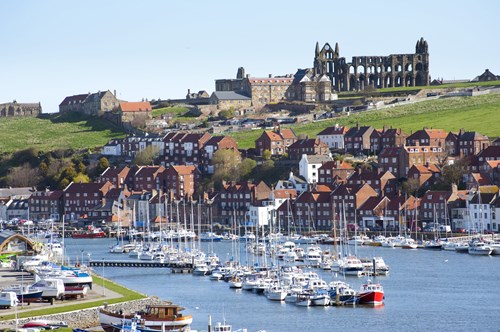 Discover the atmospheric Abbey, winding cobbled streets and working harbour in Whitby. 


2. THE SHAMBLES
The Shambles, one of York's most popular tourist destinations, is a narrow cobbled street lined with beautifully preserved Elizabethan buildings, some dating back as far as the 14th century. If you're planning a visit to this gorgeous ancient city, then you should explore the Shambles for some spectacular finds. There's even a shop called The Shop That Must Not Be Named, which specialises in officially licensed Harry Potter merchandise!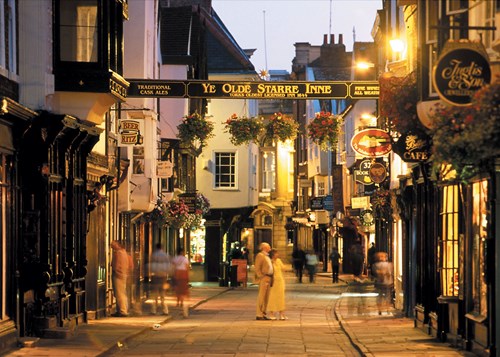 Amble through York's Most Famous Street during your UK holiday in Yorkshire.
3. FABULOUS FOUNTAINS  
One of the county's real hidden gems is Fountains Abbey and Studley Royal Water Gardens in Ripon. This World Heritage site covers more than 900 years of history with a 12th Century Abbey, Medieval Deer Park, Jacobean Hall, 18th Century Water Garden, Victorian Church and an award-winning 20th Century Visitor Centre. The fountains are spectacular and the tranquillity of the gardens is blissful, especially if you simply want to relax and enjoy some outstanding countryside.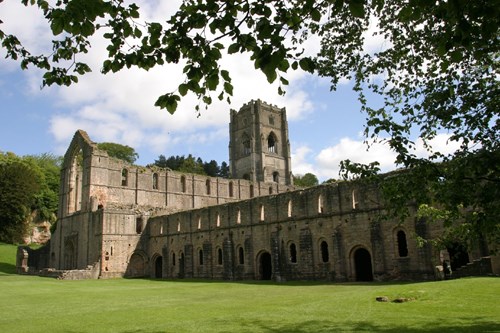 Enjoy a day out at this World Heritage Site, surrounded by beautiful North Yorkshire countryside.
4. NORTH YORK MOORS STEAM RAILWAY
The North Yorkshire Moors Railway is one of the world's greatest heritage railway experiences with family fun and plenty of thrills at its heart, running through the stunning North York Moors National Park. So why not hop on board and experience a day filled with spectacular scenery and vintage charm?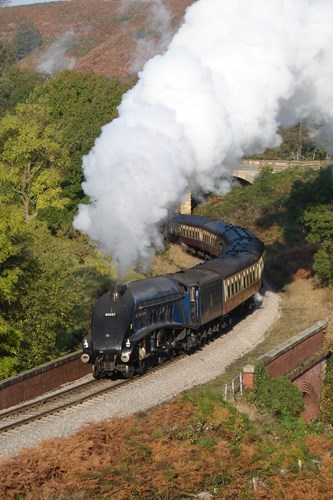 Enjoy a fabulous family day out travelling back in time on the North York Moors Railway.
4. THE YORKSHIRE DALES NATIONAL PARK 
Being the largest county in England, Yorkshire is a great expanse of moors and dales that make for some of the best hiking and cycling in England. A visit to Yorkshire isn't complete without a trip to the Yorkshire Dales National Park.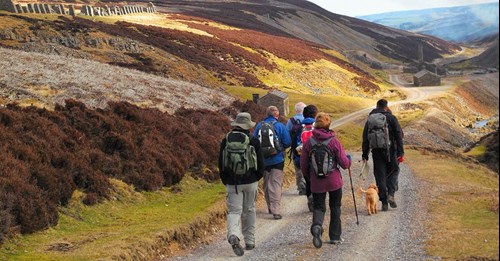 Enjoy some of the Yorkshire Dales' breathtaking scenery, best walks and wildlife spotting.
3. WONDERFUL WATER PARKS
Malham Cove and Gordale perhaps represent the more wild side of Yorkshire, and have a strange, ethereal charm all of their own. For truly spectacular views and a more challenging climb head for Pen-y-Ghent, which is suited for more experienced walkers. If you're intimidated by the scale of the peak then in the same area (Horton-in-Ribblesdale) you'll find the magnificent Catrigg Force waterfall.
4. YORK MINSTER AND RIPON CATHEDRAL 
York is a city of medieval streets and 13th century walls, with one of the most beautiful Gothic cathedrals in the world. Every year, a festival takes place here in celebration of the traditional Viking Jolablot. While most visitors head for York Minster, don't overlook the rather splendid Ripon Cathedral too. There has been a stone church here since 672 AD, making it one of the earliest established Christian sites in the country.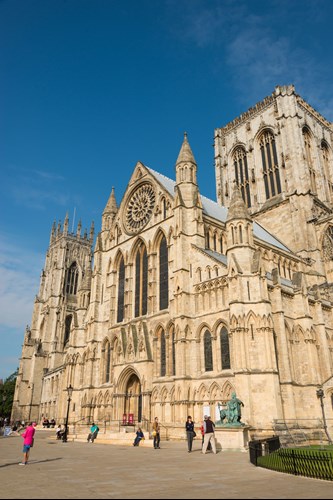 Pay a visit to one of the world's most magnificent cathedrals from your Yorkshire holiday cottage.
5. FORBIDDEN CORNER AND WHITE SCAR CAVE
If underground adventures are your thing then head further into the Dales to the White Scar Cave at Ingleton. For something more up to date and definitely one for families, try the weird and truly wonderful Forbidden Corner at Middleham – a remarkable and unique labyrinth of tunnels, chambers, follies (and surprises!) in a four-acre garden in the heart of Tupgill Park.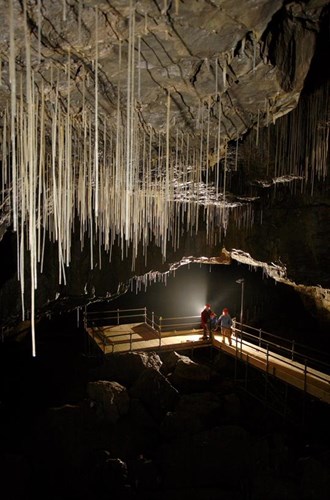 Explore the longest, spectacular natural cave system in England.
6. YORKSHIRE SCULPTURE PARK AND THE ROYAL ARMOURIES IN LEEDS
For some modern art the Yorkshire Sculpture Park is a tactile and fascinating day out, while history lovers will adore the splendour of the Royal Armouries in Leeds, filled with suits of armour made for a succession of English kings, including Henry VIII.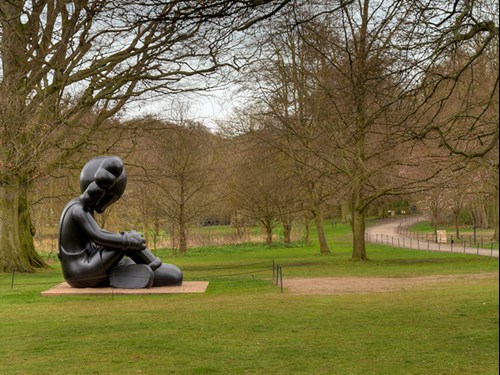 Discover more than 60 sculptures in the open air on a stroll through the Yorkshire Sculpture Park.


Premier Cottages' selection of luxury holiday homes spread across Yorkshire gives you the chance to see the best that the county has to offer. So what are you waiting for?