A cold note on the breeze, the darkening edges of the days, and the skittering of dry leaves like blown embers. Glowing pumpkins with mischievous grins, smoking fires, and hot chocolate, cosying up and comfort food. Autumn is the most atmospheric time of year. It's also a colourful time. Though we don't often travel around the country to appreciate it. 
Conversely, in New England on the east coast of America, visitors come from all over to witness the autumn colours. Boston.com refers to them as leaf peepers in this article, and claims the autumn tourism industry is worth billions of dollars. 
We may not have enormous tracts of wilderness like America, but we do have beautiful landscapes that flush with vibrant shades come autumn. We need to take a leaf out of America's book and go on our own British autumn pilgrimages. 
Here are five of the best places to immerse yourself in autumn colours this autumn and October half term:
1. BORROWDALE, THE LAKE DISTRICT
The Lake District is one of the most beautiful parts of the British Isles. Towering fells shelter deep wooded valleys, and crags overlook glassy stretches of fresh water. The Borrowdale Valley is a prime example of what makes the Lakes so special. Come October, a walk here is poetic, as the fiery colours marble on the surface of a mountain stream.

Explore the Lake District & Cumbria by escaping to the outdoors this autumn. Choose a luxury Premier Cottage as your base, cosy & warm, the perfect way to enjoy an autumn break.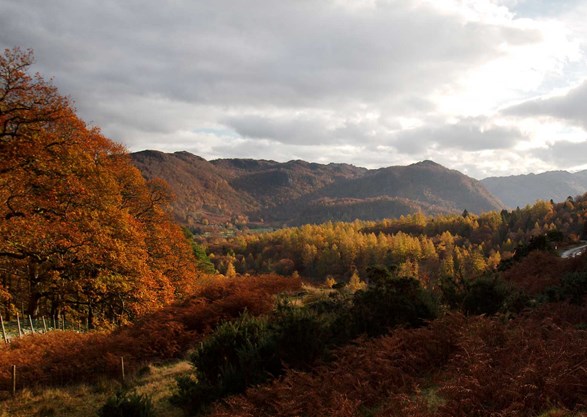 Explore one of the most idyllic places in Britain this autumn. Photo by Paul Albertella and licensed for reuse under the Creative Commons licence. 



2. WESTONBIRT ARBORETUM, GLOUCESTERSHIRE
Westonbirt Arboretum is part of the Westonbirt Estate in Gloucestershire. It is an ancient swathe of woodland, with 600 acres to explore (if you've the time) and 18,000 trees and shrubs. There is evidence of tree management here from as early as 1292, though the Arboretum was established in 1829 by Robert Stayner Holford. Unlike natural woodland, Westonbirt has been carefully designed as a showcase, with photogenic autumn avenues to stroll down and exotic copses to discover. Not your average autumn excursion.

So if you're looking for something to do this autumn, reconnect with nature and relax in the peaceful gardens at Westonbirt Arboretum and explore the fantastic surrounding scenery in the Cotswolds. Book your autumn cottage break in the Cotswolds.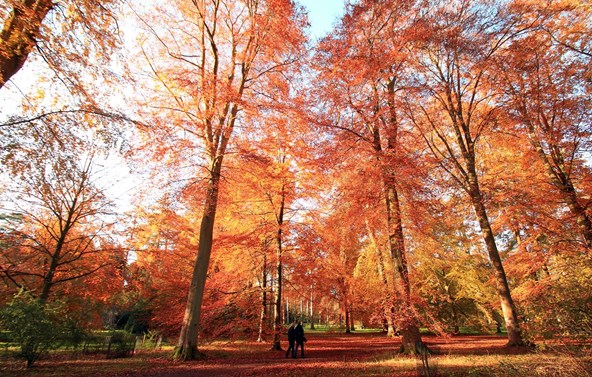 Enjoy a peaceful autumn stroll around beautiful British gardens at Westonbirt Arboretum. 

3. KNIGHTWOOD OAK TRAIL, THE NEW FOREST, HAMPSHIRE 
The New Forest is one of the largest areas of forest and open heath in Southern England. William the Conqueror was the first to proclaim it a royal forest, and it features in the Domesday Book of 1086. Though it became of timber source for the Royal Navy, over 70,000 acres remain. Certainly, enough forest to get lost in for a few hours. 
For a magical experience, head along the Knightwood Oak Trail. 
The Knightwood Oak is the most famous tree in the New Forest. It's thought to still be growing, even at over 500 years in age. The circumference of its trunk is more than 7 metres. Standing in the shadow of this archaic giant in full autumn dress is something to behold. 
For a truly spectacular autumn break, delve into the woods on a peaceful country pursuit in this ancient forest. Take your time to unwind and appreciate the autumn colours. Our selection of luxury cottages in Hampshire are sure to make your autumn holiday even more memorable.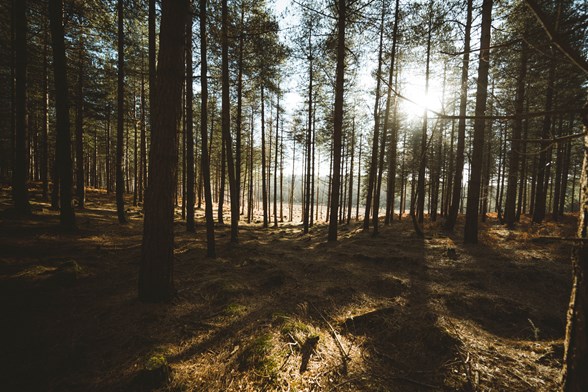 Get lost in the beauty of the New Forest on your adventurous holiday. 
4. CARDINHAM WOODS, CORNWALL 
Nowhere does thick wooded valleys quite like the South West. Cornwall is known for its vast sandy beaches and jagged coastline, rife with pirate lore. However, much like its neighbouring county, Devon, Cornwall has lush valleys perfect for an autumnal walk. Wander under the bows of twisted oaks and slender birches all ablaze in Cardinham Woods on the fringes of Bodmin Moor. It is a verdant place, that's endlessly attractive as the leaves begin to turn. Look out for an award-winning café too. After all that exploring, head to the Woods Cafe, hidden in the middle of Cardinham Woods.

Suitable for couples or families, a Cornish break is for an October half term staycation. Get the best of both with north or south coast and all the luscious land between. There's plenty to do in Cornwall in autumn, and we have plenty of cottages too. Find your perfect holiday cottage in Cornwall.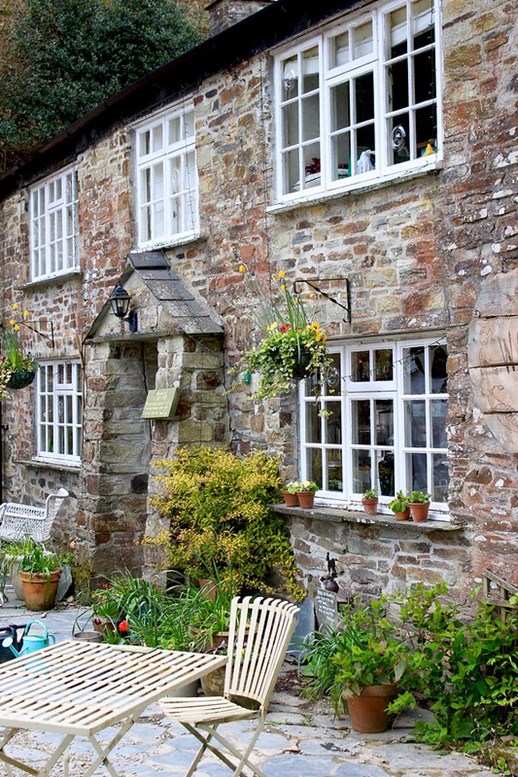 Tuck into something tasty at the Woods Cafe, a hidden gem in the middle of Cardinham Woods.
5. BLICKLING ESTATE, NORFOLK
The gardens at the Blickling Estate in Norfolk are a wonderful mix of formal and informal, with impressive specimen trees, woodland, and secret cultivated areas. Blickling in autumn is an Instagram-worthy experience. The beech, oak, lime, and sweet chestnut trees light up around the lake—making for some exquisite reflections. It's safe to say the aristocracy have a knack for creating lovely semi-wild spaces, that only get better with age, and with autumn. A quick bit of history: The Blickling Estate was once home to the Boleyn family, whose daughter Anne became the fated Queen of England, and wife to the tyrannical Henry VIII. 
Take a journey into history of Blickling Estate all whilst enjoy the stunning autumnal atmosphere. There is something for everyone, from private estate walks and peaceful fishing to exciting woodland adventures and scenic cycling trails. To top off your autumn escape to Norfolk, choose your luxury Norfolk country cottage from our collection.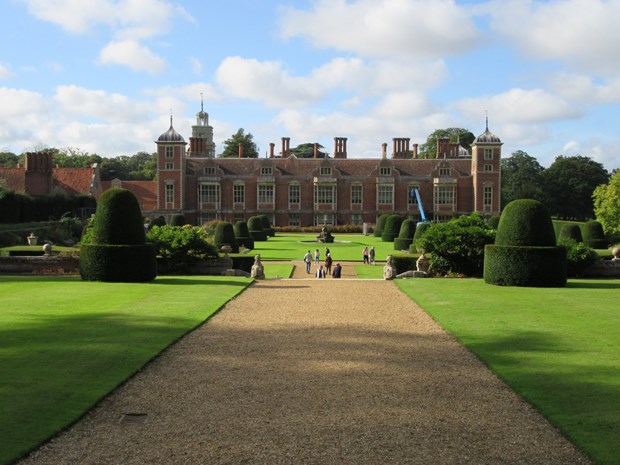 Take private walks around the stunning Blickling Estate and gardens during your cottage holiday in Norfolk. 
JUST FOR TWO AUTUMN ESCAPE
Going on an autumn adventure to see the changing leaves is a very romantic thing to do. Think chill yet invigorating woodland walks during the day, and a glass of something by a log fire in the evening, cuddled up with the person you love. It doesn't get much better than that. 
At Premier cottages we have cosy cottages just for two all over the UK, available for great prices this autumn.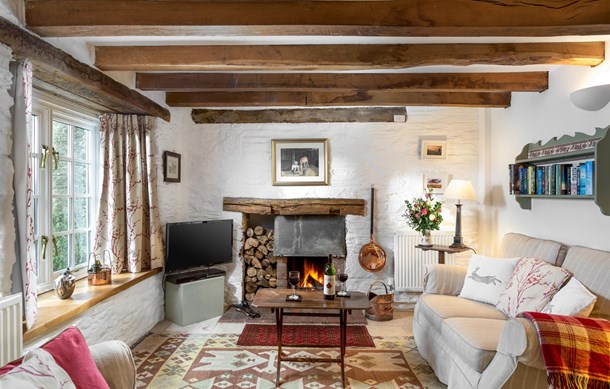 End the day in a romantic holiday cottage with your loved one when you book a holiday home 'Just for Two'.


OCTOBER HALF TERM
October half term is the perfect opportunity for families to spend time together outdoors and connect with nature. Whether that is exploring the UK's breath-taking national trust estates, vast forestry's, private beaches, or peaceful country parks. There are plenty of outdoor activities to do together during October half term. Why not top off your autumn half term break by staying in one of Premier Cottages' family-friendly holiday cottages?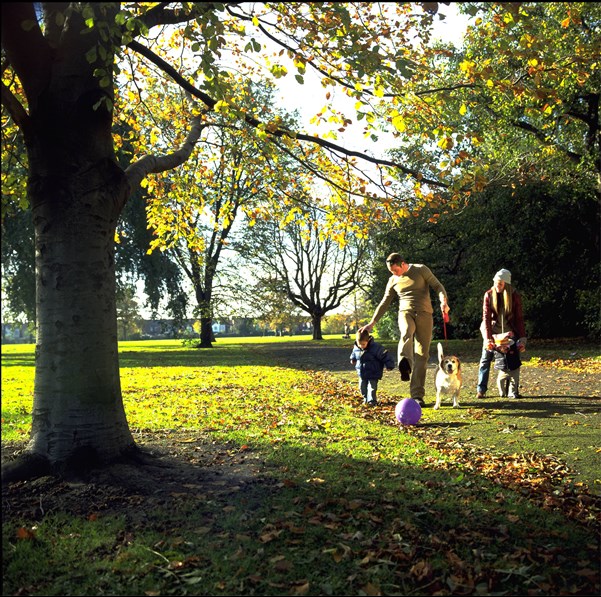 Have fun with the family in nature this autumn before returning to a family-friendly holiday cottage.

Book your autumn break and look forward to immersing yourself in the autumn colours.