It's tempting to shell out on an expensive hotel stay. Afterall, who doesn't like to feel special? Friendly and knowledgeable staff, restaurant food, room service, a bar, and perhaps even a spa. Visiting a hotel can make us feel, for a moment, like a celebrity. We can imagine we're in town on important film business, and so forth. 
However, when you think about it, the core enjoyment of our stay is not the hotel but exploring the local area and the room never really feels like ours. It's a place to lay our heads after a busy day out and about experiencing new sights and sounds. 
So why then do we visit hotels? They're a deserved treat occasionally. But, for a reduced cost, we can enjoy ourselves equally with self-catering. More in fact. 
Here's 5 hard to dispute reasons why self-catering wins over hotels:


1. One likes one's privacy, thank you 
Hotels can be intense places, especially if there's an offer on, or its peak season. Guests coming and going in the hallways, a heaving restaurant tended by flustered looking waiting staff, and slower service. Whilst the buzz can be exciting, many of us look for relaxation on our holidays. In a hectic hotel, we don't want to feel like the only place we can unwind is in our room. There's an element of confinement that isn't so fun. 
With self-catering this isn't an issue. The holiday cottage you book is exclusively yours. Granted, there's no one coming to take your order, but the peace and quiet makes up for it!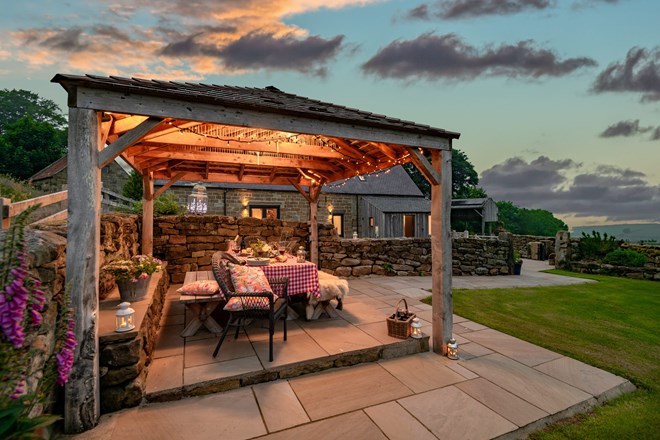 Book a self-catering break that gives you peace of mind that the space you get to enjoy is your own.
2. Better on the waistline 
Hotels have restaurants and restaurants mean indulgence. Eating out is something we associate with special occasions. We don't visit hotels looking for healthy food. If we're already following a diet, not cooking our own meals is risky. Chips, beer batter, cream, you name it. All the good stuff intended to tempt us. If you're on a self-catering holiday, one of the best things, is you can eat exactly what you want. It's a pleasure to be cooked for, and conversely a pleasure to have complete control over your menu.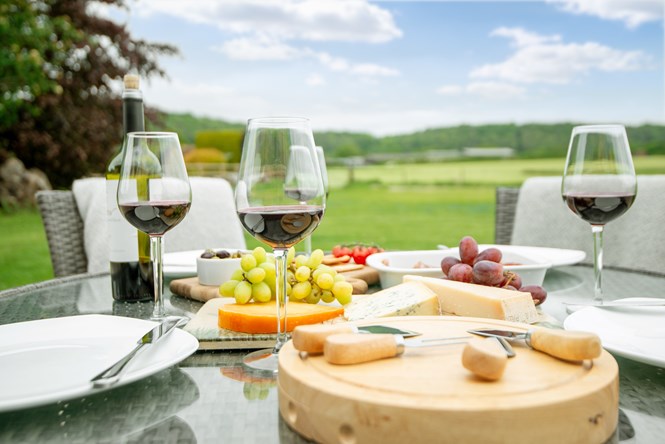 Sit back and relax with a glass of wine, and take in the gorgeous views at very own cottage retreat.
3. Hotels aren't great with idiosyncrasy 
On the theme of food, whilst hotels may try, they cannot accommodate all your mealtime nuances. This is especially pertinent if you're away with children or there are specific dietary requirements and allergies within your family. Hotels are not able to offer the timing flexibility of self-catering either. What if, shock horror, you accidentally sleep in and miss breakfast? It's awkward asking for breakfast as other guests stroll into the restaurant for lunch. Please, just one egg? 
On a self-catering holiday you can casually eat breakfast at 3pm, off your stomach, in bed (if you choose). Rules, what rules? There's also the option to have two dinner times if you have kids. One feeding frenzy and another romantic one for you, by the fire and with good wine.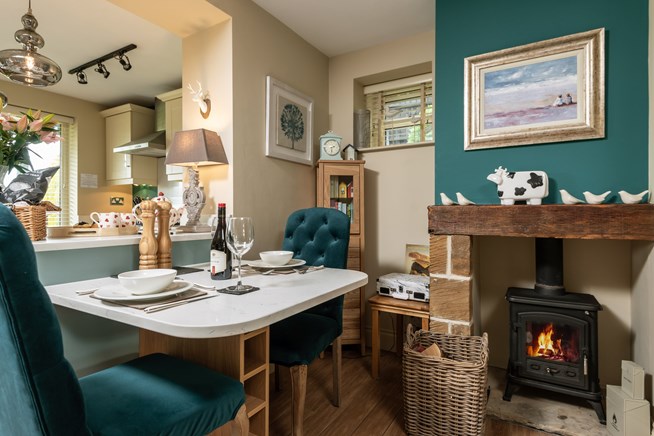 Eat and drink what you want, when you want, when you book one of our 4* and 5* holiday cottages instead of a hotel.
4. Your home away from home 
Hotel rooms, generally, do exactly what they say on the tin—give you a place to sleep. Bed, bath, and tea and coffee making facilities. What they are not, is homely. We associate home with domestic comfort. A comfortable and private kingdom, with everything we need to take care of ourselves. This includes entertainment in the evenings. Few people settle down in a hotel room for the night, like they would at home. 
In a cosy self-catering cottage, you can bring your favourite films, boardgames, books, mountains of clothes, whatever you want and spread yourself into every nook and cranny. If there's a log fire, in the chillier months, you can curl up with some tipple whilst the wind rages outside. 
In the summer, booking a cottage with a garden is brilliant for kids. Imagine filling up a paddling pool in a hotel room? In your own secluded garden, they can run free, and spray water at one another while you recline on a lounger with an iced glass of your favouite. Try spiced rum and ginger beer with a slice of lime. Go easy though!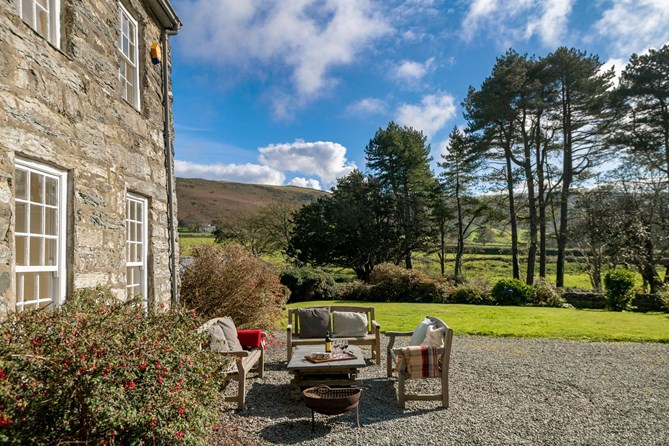 We have a variety of self-catering holiday cottages with plenty of space for the family to enjoy.
5. Get value for money
Eating out every day, whilst also paying for a hotel room is often expensive. Even more so with kids in tow. 
Self-catering holidays are usually geared up for longer stays and offer you an affordable price that isn't per person, per night. Of course, the cost of your food shopping is down to you. Although, you'll be hard pressed to exceed the price of restaurant meals, even if you buy top quality ingredients. 
We recommend doing exactly that and spoiling yourself. Part of the joy of visiting new places is immersing yourself in the local culture, and visiting fabulous food markets to buy delicious produce. We know this contradicts what we've said above health wise, but there we are. That's the beauty of self-catering—go healthy, go all out, and go home having properly relaxed and stayed true to who you are.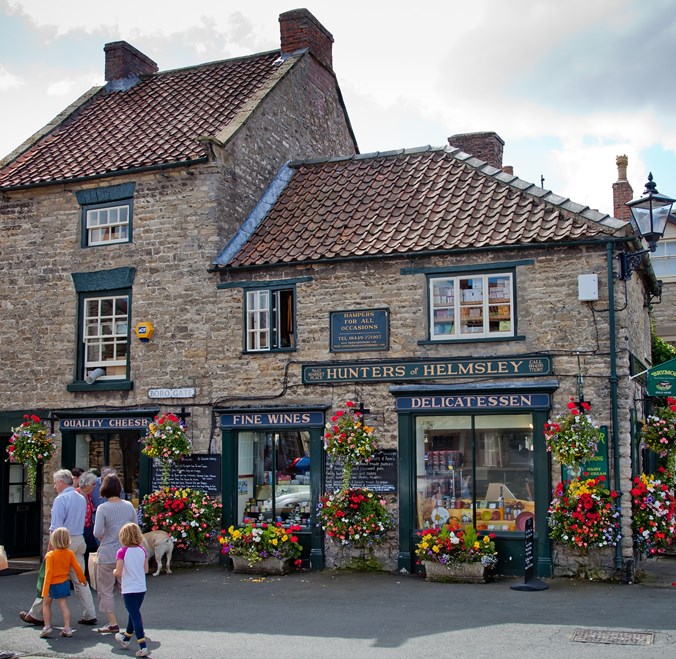 Live like a local when you visit unique villages, and purchase produce in charming market towns during your UK cottage holiday.


Premier Cottages self-catering UK breaks 
At Premier Cottages we have holiday cottages all over the UK, from coast to coast. We have cottages right by the sea and deep in the countryside; cottages with hot tubs, family friendly, dog friendly, just for two—genuinely something for everyone.