From the 1950s onwards, bit by bit, we've been disconnecting from nature. We're not thinking about it, referring to it in our arts, or immersing ourselves in it as before. Not purposefully, but an unconscious response to the digitalisation of society. In past generations free time was likely to be spent outdoors, exploring, playing sports, getting into harmless mischiefs, and generally roaming the land. It sounds romanticised, yet in a pre-digital era (obviously) there wasn't an option to play a video game, watch TV, or browse the Internet. People's jobs took them outside more too. 
Though not true for everyone, these days after a mentally draining day sat in front of a computer, we can manage no more than binging on a TV series. Our homes are virtual entertainment studios, with all sorts of engaging media on tap. Children's rooms, rather than the local park, are their social hubs and for all ages staying at home is both comfy and easy. It's the ingrained habit of modern life. 
However, we may have moved indoors, but our DNA hasn't. Written into our being is a deep primordial connection with the natural world. One which cannot be changed and that is vital to our mental health and wellbeing. By denying ourselves nature, we're suffering.
What is nature deficit disorder? 
The term "nature deficit disorder" was first used by Richard Louv in his publication "Last Child in the Woods: Saving Our Children from Nature-Deficit Disorder". He uses it as an umbrella term to describe the psychosocial effects of our alienation from nature, brought on by disappearing green spaces, poor urban planning, electronic communications, and an indoor centric world. 
Being cut off from the wild woods and meadows can have a profound impact on our moods and health. If we're constantly inside, locked into our virtual worlds we end up apathetic to physical activity, lacking in vitamin D, tired yet restless, and generally in a malaise. At worst, we become overweight, anxious, and depressed. 
Wellbeing benefits of nature 
It goes without saying, that letting nature back into our lives has as significant an impact as not having nature. Only positive. 
Edward O. Wilson popularised the word "biophilia" in 1984 to describe our innate psychological attraction to nature and landscapes. In evolutionary terms, we have a preference to be amongst beautiful natural environments—because these diverse spaces would have historically provided the best food and shelter. Whilst we are no longer hunter gatherers at the mercy of the elements, we still experience a gut response to nature. Essentially, being in, near or viewing nature makes us feel good.
Nature, and the wild, fills us with a sense of liberty and reinforces an eternal connection we have with our planet, which transcends modern life. It calms us, clears our minds, and allows us to be more receptive emotionally and creatively, both to ourselves and others.
The sublimity of nature elicits complex feelings. We've all looked out to sea or up at a black star dusted sky and felt awe, joy, and trepidation swirling together. An intoxicating elixir, where in a sense of personal smallness washes away our daily stresses. Nature gets us out of our own heads and back to what is real.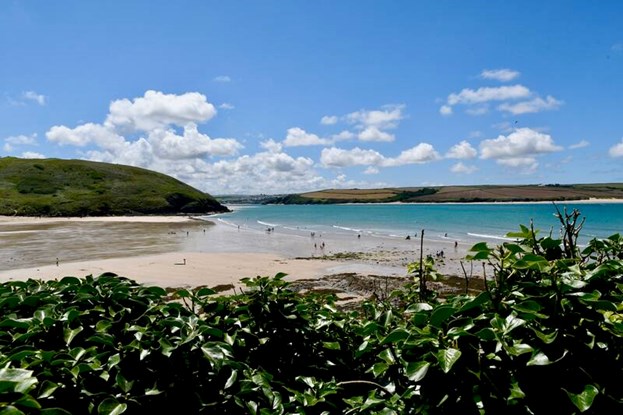 Make a plan to dedicate some time to spend outdoors in 2021.

Shinrin Yoku & phytoncides 
In Japanese culture nature plays an integral part. This has given rise to the art of "forest bathing" known as Shinrin Yoku. On the surface it would seem this is referring to bathing in a forest pool, the wellspring of life perhaps. Conversely, the bathing part doesn't refer to water but the ambience of the forest. Though Japanese people, like in most cultures, have been walking in the forest for centuries, as a concept, forest bathing was invented in the 1980s. It has been added to the Japanese national health programme. 
Intuitively it was known that being amongst trees made people feel less stressed and better able to deal with life. What is remarkable however, and in its scientific infancy, is the discovery that these effects are not just psychosomatic. Trees release a chemical called phytoncides, anti-microbial volatile organic compounds, now thought to help boost our immune systems. 
Suffice to say that spending time outdoors in green spaces is necessary for our health, mental and physical.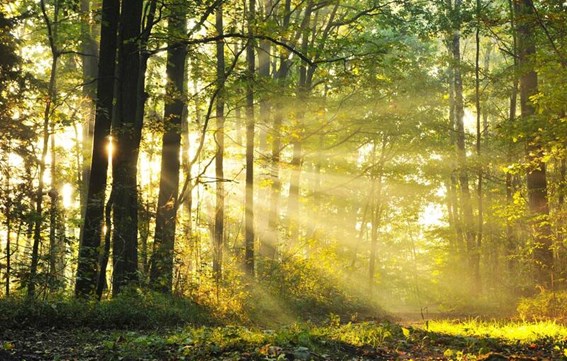 Benefit your health this year by spending time exploring the glorious Great British countryside.
Coronavirus & getting away 
If modern life has ushered us away from the natural world, then the coronavirus pandemic has only served to heighten our disconnect. Unquestionably, it's a wonder how well we've adapted socially and professionally to our restricted lives thanks to technology. Yet pervasive lockdowns, where we are encouraged to stay at home, are impacting our wellbeing. 
Whatever happens in 2021, we must take any moment we can to be outside beneath the mountains, amongst the hills and fields, and beside the rivers of our picturesque isles. Renewing our bond with the wild will strengthen us individually and as a society. With the pandemic ongoing and the effects of Brexit looming, it's likely that travel abroad during the coming year will be difficult. Though, like the summer gone, we're finding staycations are just as inspiring and relaxing as holidays anywhere in the world, if not more.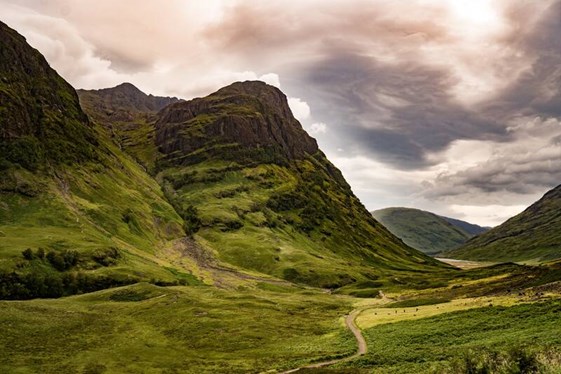 Whether it's the mountains, the hills or the fields, you feel refreshed when you spend some time in nature. 

Explore the most scenic parts of our country 
At Premier Cottages we have homely and luxurious holiday cottages far and wide. Where have you dreamt of visiting in the UK? It's time to look on our map and get excited.