If you are feeling the fever after Wimbledon and want to stay in a retreat where you can practice your inner Federer, here are five fabulous self-catering holiday cottages with tennis courts that will be your perfect match:
1. BROOMHILL MANOR
Groups can host their own Grand Slam in the beautiful gardens of the lovely Broomhill Manor, one of Cornwall's most attractive Georgian manor houses, made up of 17 cottages and one apartment, situated by the sea. Featuring an fantastic outdoor hard court and plenty of tennis equipment, the luxury property is also just a short walk from a choice of stunning sandy beaches. Plus, there are heated indoor and outdoor pools, stables and a child's soft play barn.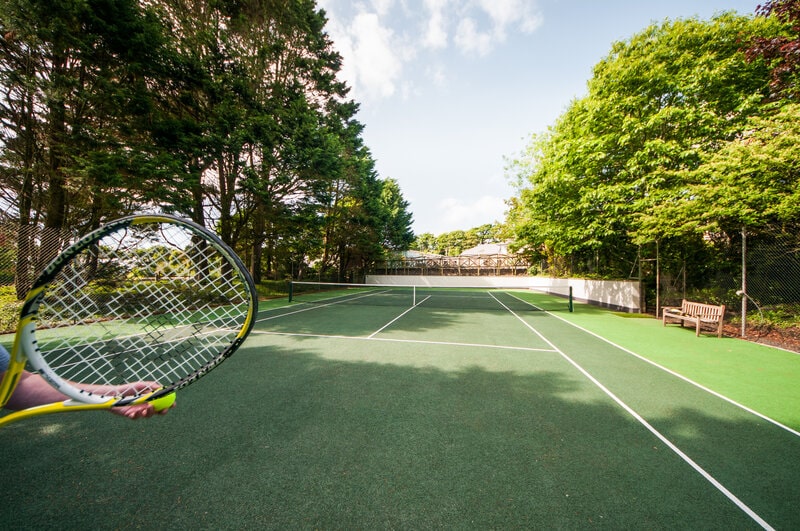 Get competitive on the tennis court at Broomhill Manor Cottages in Cornwall.
2. BEACON HILL FARM
Tennis fans seeking less traditional accommodation will love Beacon Hill Farm, with its south facing green en-tout-cas tennis court - the ideal place to have a game before spotting wildlife at Druridge Bay, soaking up the stunning scenery of the Cheviot Hills, or visiting Wallington Hall and Garden. When you return, take a dip in the indoor pool, soak the cares of the day away in the hot tub, or spot Mercury and Saturn from the on-site observatory. What could be better than that? 

Become a tennis pro on the outdoor tennis court on site at Beacon Hill Farm.
3. HOP PICKERS BARN
Those wanting to perfect their groundstrokes away from prying eyes will love the rural private tennis court at Hop Pickers Barn. This dog-friendly property is located just six miles from The Malvern Hills, an Area of Outstanding Natural Beauty, as well as an abundance of National Trust properties. After a game on the court, guests can slip into the fabulous outdoor heated swimming pool.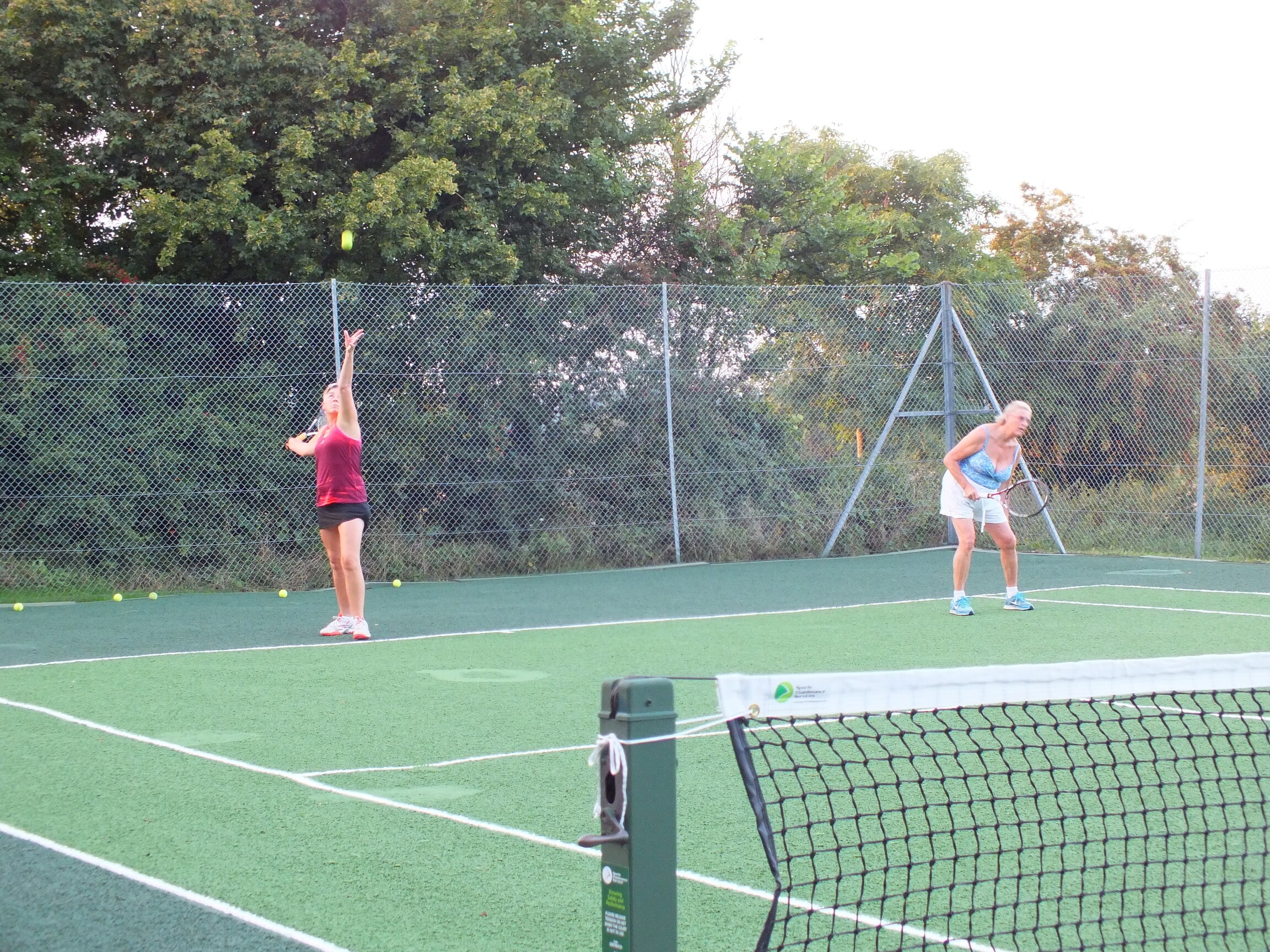 Work up a sweat on the tennis court at Hop Picker's Hideaway, before hopping in the swimming pool.
4. GLADWINS FARM
No need to bring tennis racquets or baby gear at Gladwin's Farm as it provides both and even offers baby-sitting, allowing tennis- mad guests to compete on the excellent all-weather tennis court. They can also unwind with a dip in the heated swimming pool, or a tipple in the comfort of the private hot tub.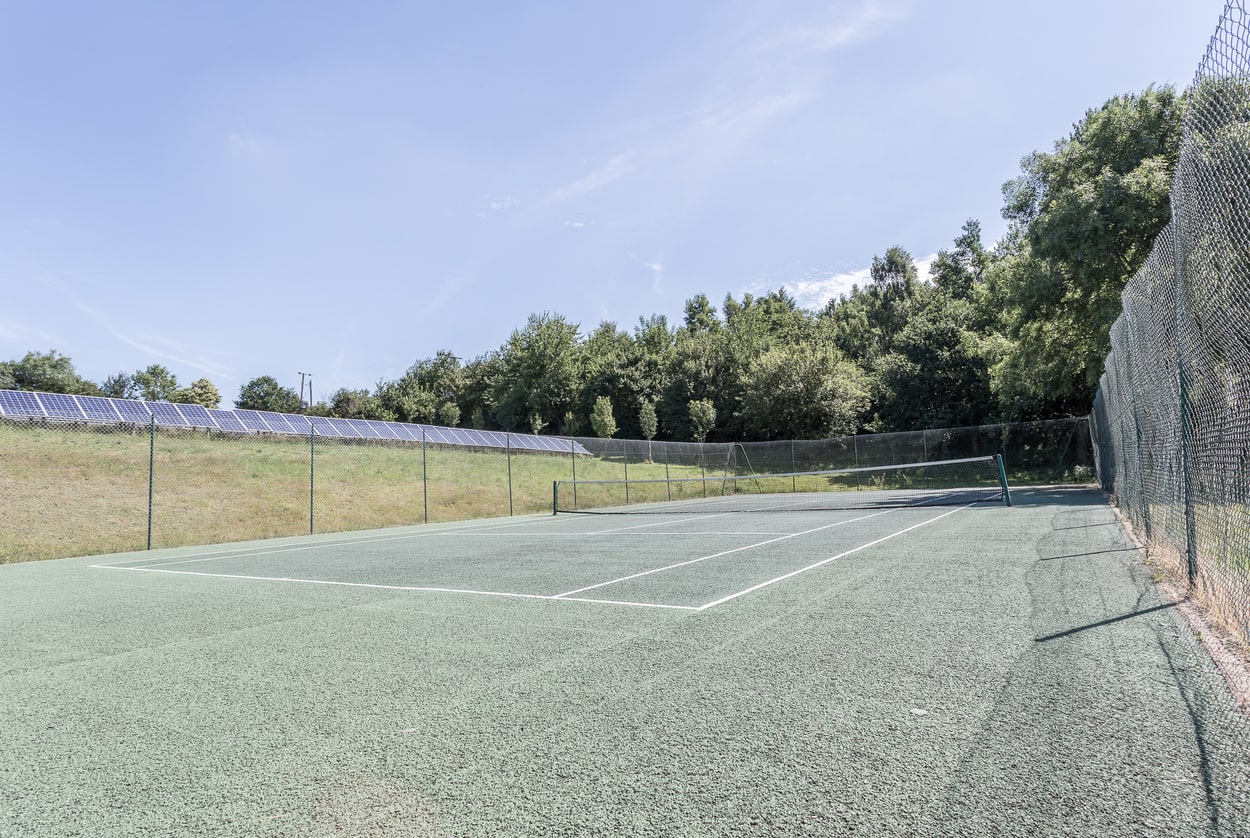 Compete with each other on the all-weather tennis court at the gorgeous Gladwin's Farm in Suffolk.
5. OLD OAK COTTAGES
If space is the name of the game, then how about Old Oak Cottages - set in 400 acres of natural beauty on a charming farm in North Yorkshire? Guests can split their time between volleying on the all-weather tennis court and relaxing in the indoor heated pool, spa bath and sauna. Children can explore the farm with its play areas, a trampoline and football pitch. 
Our 4* and 5* holiday cottages with tennis courts are the ideal option for groups, couples or families who want to keep active whilst taking a break. You can see these cottages by clicking here.