Celebrate the festive season in style! Whether you're looking to bring the whole family together, or a cosy Christmas retreat for two, our 4* and 5* holiday cottages have everything you need to make this Christmas extra special. 
So, if you are searching for inspiration for your next getaway, we're giving you 5 reasons to book a cottage for Christmas:
1. COTTAGES ARE COSY
Cottages are extra cosy in the winter. Whatever the UK weather brings, you'll be warm and snug inside your own luxury cottage. Cuddle up around the crackling fire with your loved ones or sip bucks fizz in a bubbling hot tub - over 250 of our cottages have one! Whether you spend Christmas day in your snuggly pyjamas or if you like to dress to impress, your day is bound to be blissful if you have a charming cottage to use as your base.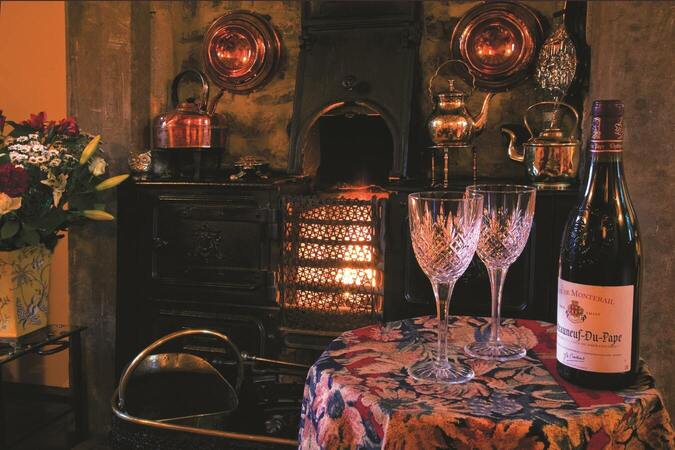 Pop the cork and hunker down with a well-earned glass of wine in of our 4* and 5* luxury holiday homes.
2. PICTURESQUE WINTER WALKS
The United Kingdom is blessed with its scenic countryside and abundance of walks, making walking the perfect excuse to take a Christmas breather and get close to nature. One thing is for sure, you won't be short of places to explore if you book a cottage through Premier Cottages. Whether it's a traditional post-lunch walkabout, or a boxing day hike to blow away the cobwebs, you'll find your perfect Christmas stroll on your doorstep. Our dog-friendly holiday cottages mean that your dog can stay with you - they'll love it!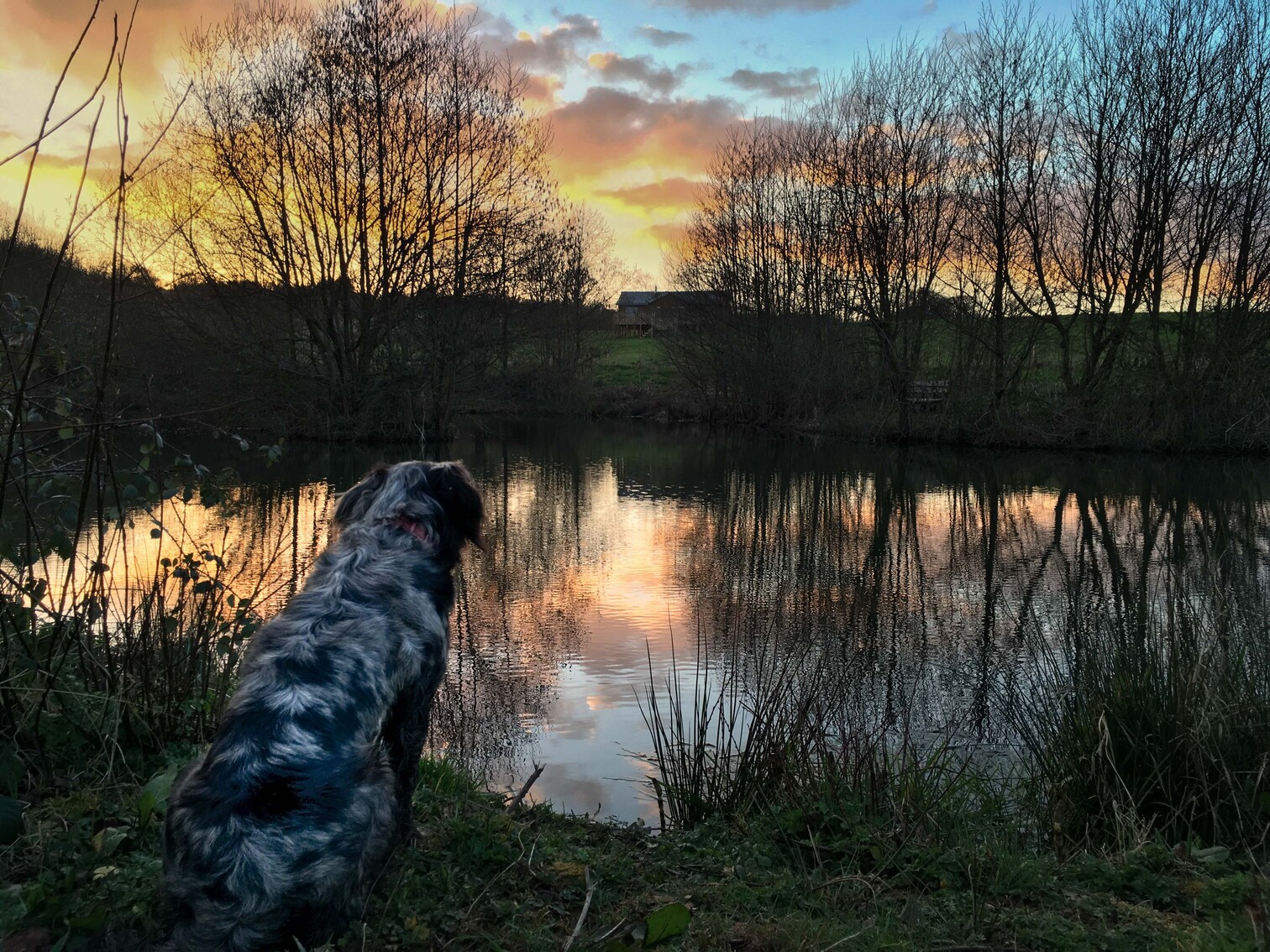 Make the most of the Great British countryside when you book a break with Premier Cottages this winter.
3. CHRISTMAS PUB LUNCH
Does anything beat swapping the cold for a warm and welcoming country pub? Stomp the snow off your shoes and relax fireside with someone special. Enjoy a tipple, sample some local ales and ciders, then indulge in a delicious pub lunch. Whether you're looking to have a full Christmas dinner or just a treat, there's something special about a country pub at Christmas... With many pubs decorated for the festive season and offering Christmas specials such as mulled wine, you'll find yourself in the Christmas spirit in no time. Many of our cottages are in walking distance of a pub (1 mile), so even the designated driver can take a well-deserved break!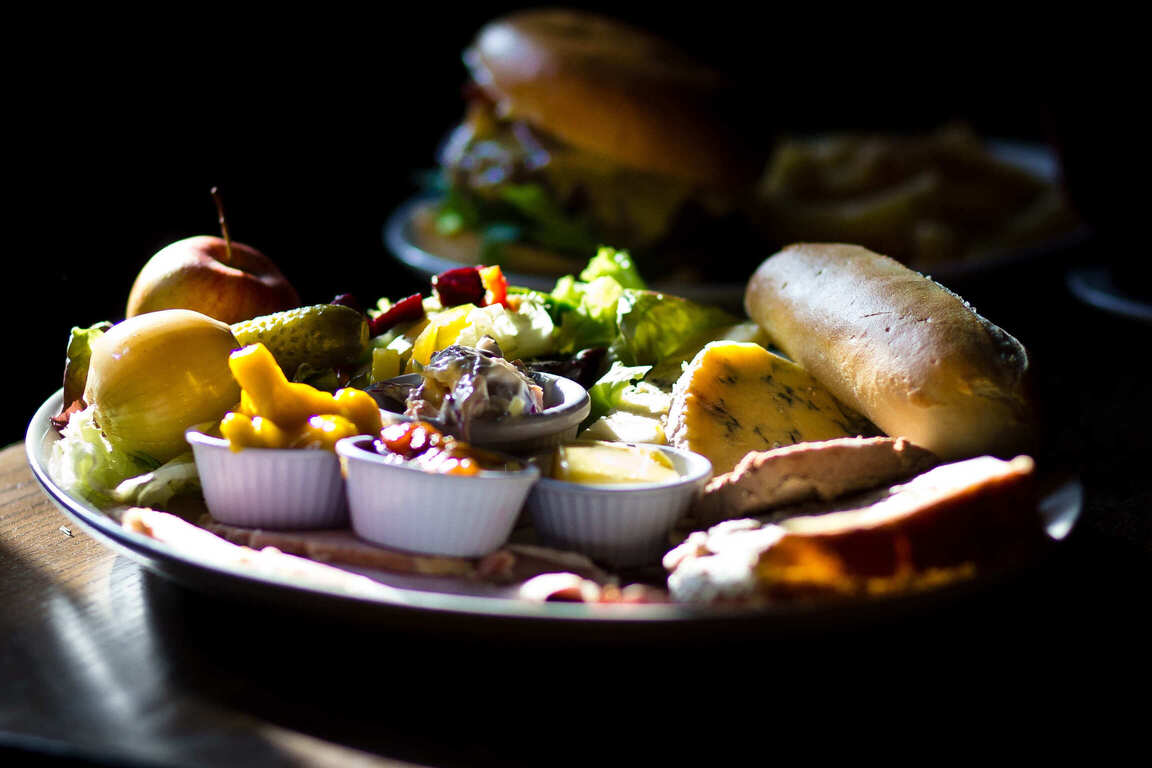 Treat yourself a hearty dinner in a cosy pub when you book a self-catering cottage with a pub within walking distance.
4. FABULOUS FAMILY RETREATS
The festive season can be a busy time of year, from family visits and heart-warming school plays to big family dinners and filling the house with trimmings. For those looking for luxury, a Christmas cottage break can be the perfect retreat, allowing you to escape the hustle and bustle with a well-deserved holiday to somewhere lovely. There are hundreds of cottages for you to choose from all over the UK, from romantic hideaways with hot tubs to warm up in on Christmas Eve, to large cottages with enough sleeping and dining spaces to cater for big groups of friends and family. Use your Christmas getaway to catch up on family news, or just spend some quality time with your loved one. Whether you wake up with the sunrise on Christmas morning or lay in until midday, when you spend your Christmas in a cottage, you can do as much or as little as you please with those closest to you!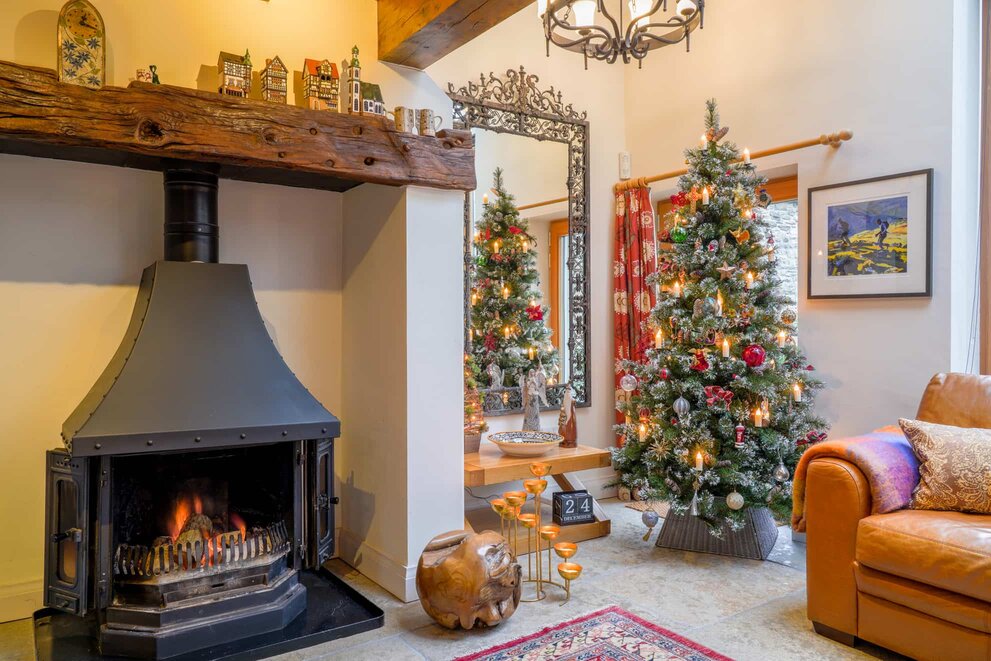 Enjoy high quality accommodation this Christmas at the gorgeous Hyning Estate in Cumbria. 
5. GLORIOUS SCENERY
In the winter months, the UK countryside transforms into a stunning winter wonderland, with frosty trees and snowy fields. Wake up on Christmas morning to scenic views from the comfort of your cottage, knowing you can spend your day snuggled up by the fire, or admiring stunning views from your window. Or if you want to explore the local scenic areas, wrap up in your woollies and head to the nearby coastlines or walking trails. Many of our cottages are within 10 miles of a beach - a dream for enjoying a Christmas stroll.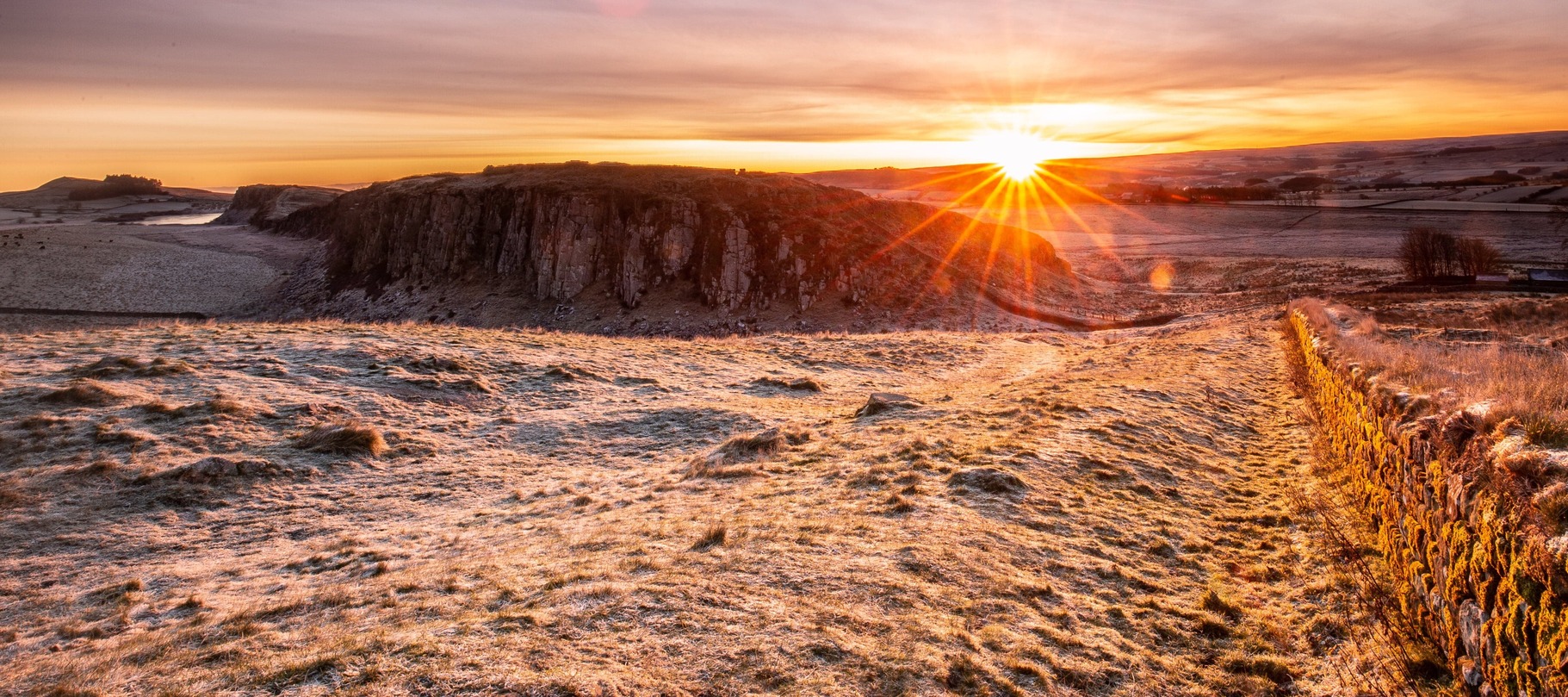 Revel in beautiful views when you explore the countryside from your luxury cottage break over the festive period.
There are so many reasons to book a Christmas cottage getaway. If you are ready to book yours, click here to start looking.
If you haven't decided on Christmas presents, have you considered buying some Premier Cottages gift vouchers? It's the perfect way to treat a family member, friend, or your loved one to a luxury getaway: premiercottages.co.uk/vouchers/