Pictured: Kernock Cottages, South East Cornwall.
These days, luxury and eco-friendly can go hand in hand. Over 200 Premier Cottages are also members of the Green Tourism Business Scheme - the largest and most rigorous of the independent environmental schemes.
Here are some of our gorgeous Green getaways for you to discover:
1. Cranmer Country Cottages, Norfolk
Set in 175 acres of farmland Cranmer Country Cottages boasts a luxury heated indoor heated swimming pool, two all-weather tennis courts, games room and children's adventure play area.
This eco-friendly business gets all of its heating requirements from renewable sources onsite and 30% of the electrical energy used here comes from sun and wind. There is careful monitoring of energy and water use and waste reduction as well as ethical and local sourcing of foods, toiletries, and services. They are also committed to responsible tourism practices with an ongoing hedge and tree planting programme to safeguard wildlife corridors and offset carbon emissions.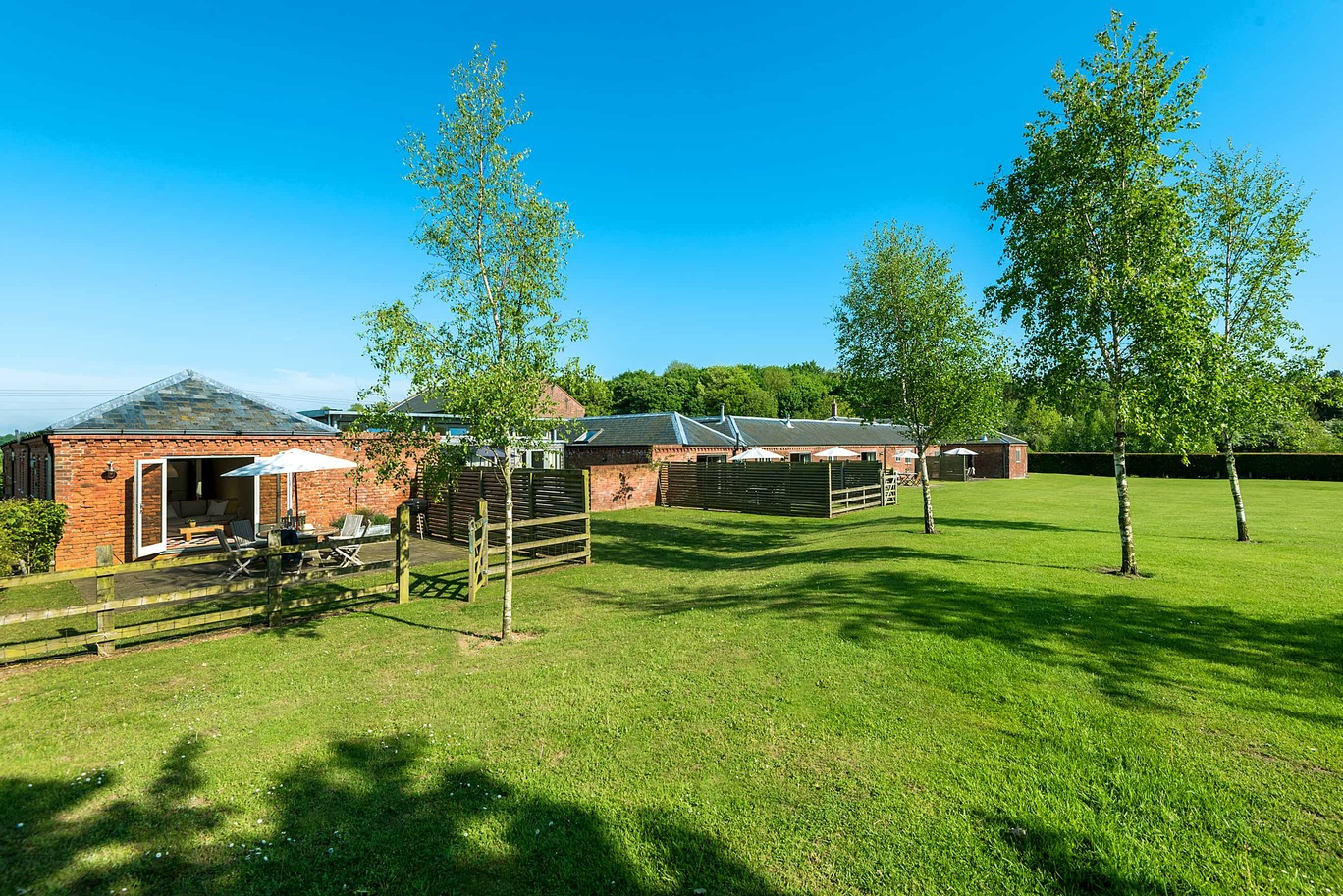 Escape to Cranmer Country Cottages on a well-deserved eco-retreat.
2. The Hyning Estate, Cumbria
Set on the edge of The Lake District and Yorkshire Dales National Parks, The Hyning Estate provides luxurious "Green" self-catering accommodation. The eight cottages have been superbly renovated using the best local materials ensuring they are sympathetic to their 17th century origins, with all cottages featuring a cosy wood burning stove. The Estate has a negligible impact on the environment thanks to the use of ground source heat pumps, solar energy, heat recovery, triple glazing and electricity supplied predominately from hydro and wind power with the balance from other forms of green energy. It also features a Type 2 electric vehicle charging point.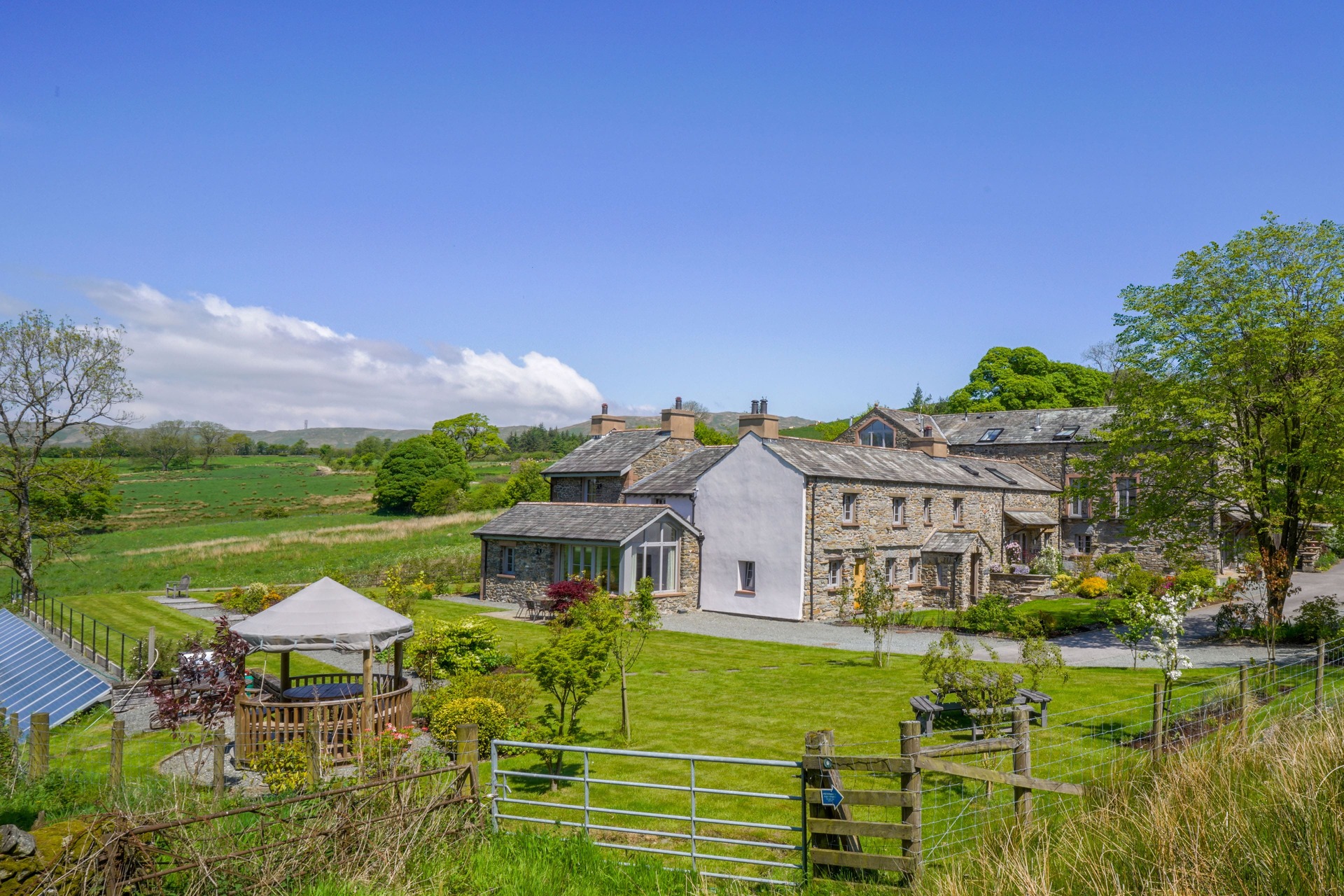 Go green with a holiday to the stunning Hyning Estate, where you can positively impact the impact the environment and your experience!
3. Kernock Cottages, Cornwall

Set in 25 acres of mature gardens and woodland in the Lynher valley between Dartmoor and Bodmin Moor, Kernock Cottages offers four luxurious detached barns each with its own private hot tub featuring energy efficient pumps and low energy LED lighting.
Its extensive grounds are home to owls, badgers, foxes and rabbits galore. The cottages are also dog-friendly with enclosed gardens plus a six-acre dog-walking paddock "Central Bark" – with mown paths, a loop through the woods and poo bins.
Kernock has a robust sustainability policy across the entire site, from the big things to the little things.  Major investments in green technology include a 150kw woodchip biomass boiler (which supplies hot water and heating for all the cottages, saving 59 tons of carbon a year); an environmentally-friendly waste treatment plant, which  produces water clean enough to be discharged into a watercourse; and solar panels and Tesla Powerwalls to generate and store electricity on site. Other initiatives include wildflower and birdseed meadows, as part of the Countryside Stewardship scheme; eco-friendly cleaning materials; and its own borehole and pump room. The site has both Tesla and Type-2 tethered charging points for electric vehicle charging (free to guests) too.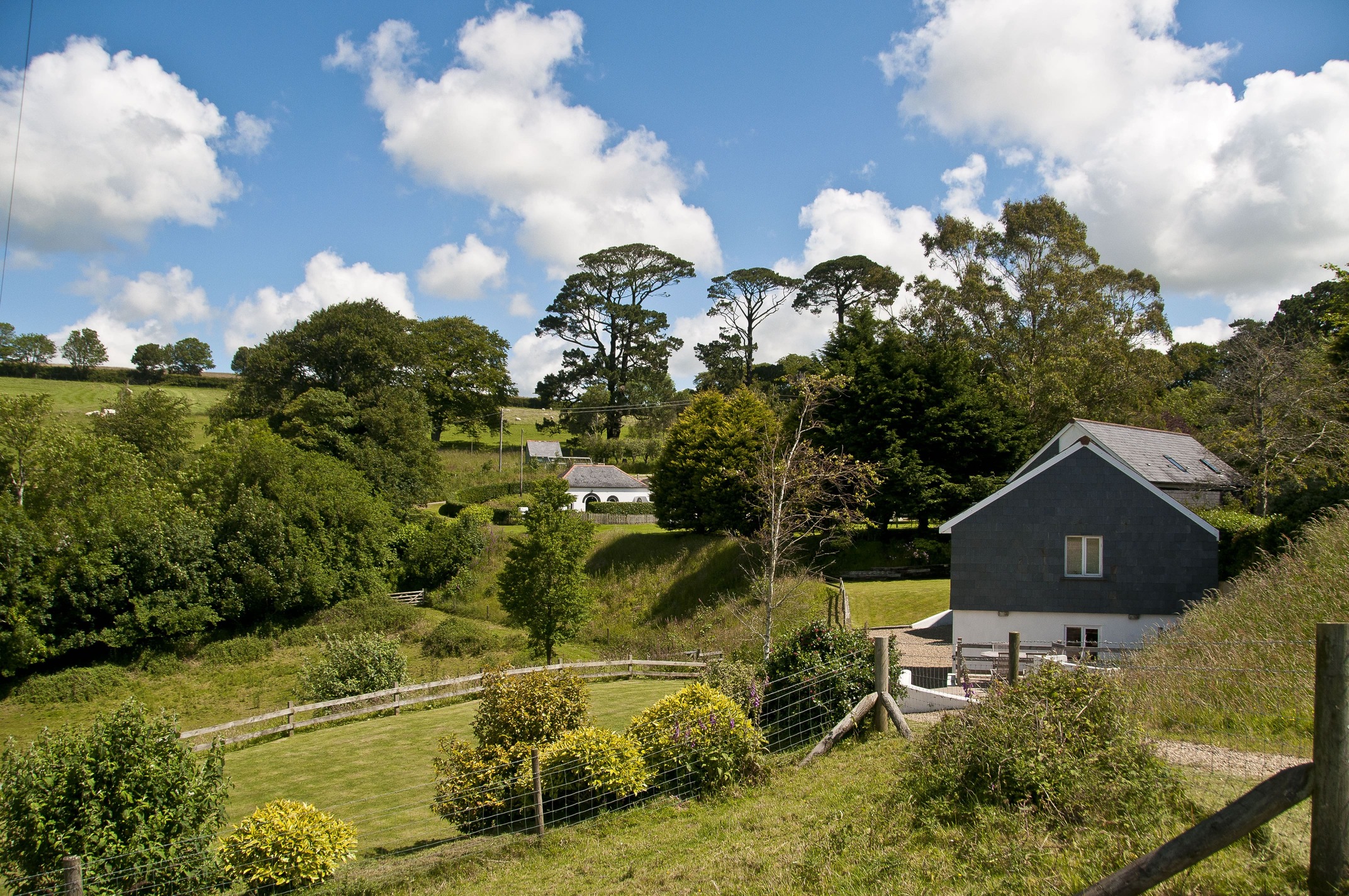 Kernock Cottages offers the ultimate in Green Getaways for those looking for travel that leaves less of a trace. 
4. Heath Farm Holiday Cottages, Oxfordshire
Heath Farm Holiday Cottages is set in 70 acres of beautiful woodland and wild flower meadows, with tree lined avenues and stunning views of rolling Cotswold hills.
The properties are filled with furniture and fittings made by Cotswolds' craftsmen in English hardwoods, much from the farm's own trees. Ongoing conservation work means there is plenty of wildlife to see here including rabbits, hares, badgers, squirrels, roe deer and muntjac as well as a good variety of birds. Heath Farm has been awarded Gold for the Green Tourism Business Scheme since 2014 and eco-friendly features include: EV charging, eco-laundry room, biomass & solar panels, recycling, composting and led lights throughout.
Nearby are Soho Farmhouse, the market town of Chipping Norton and Blenheim Palace.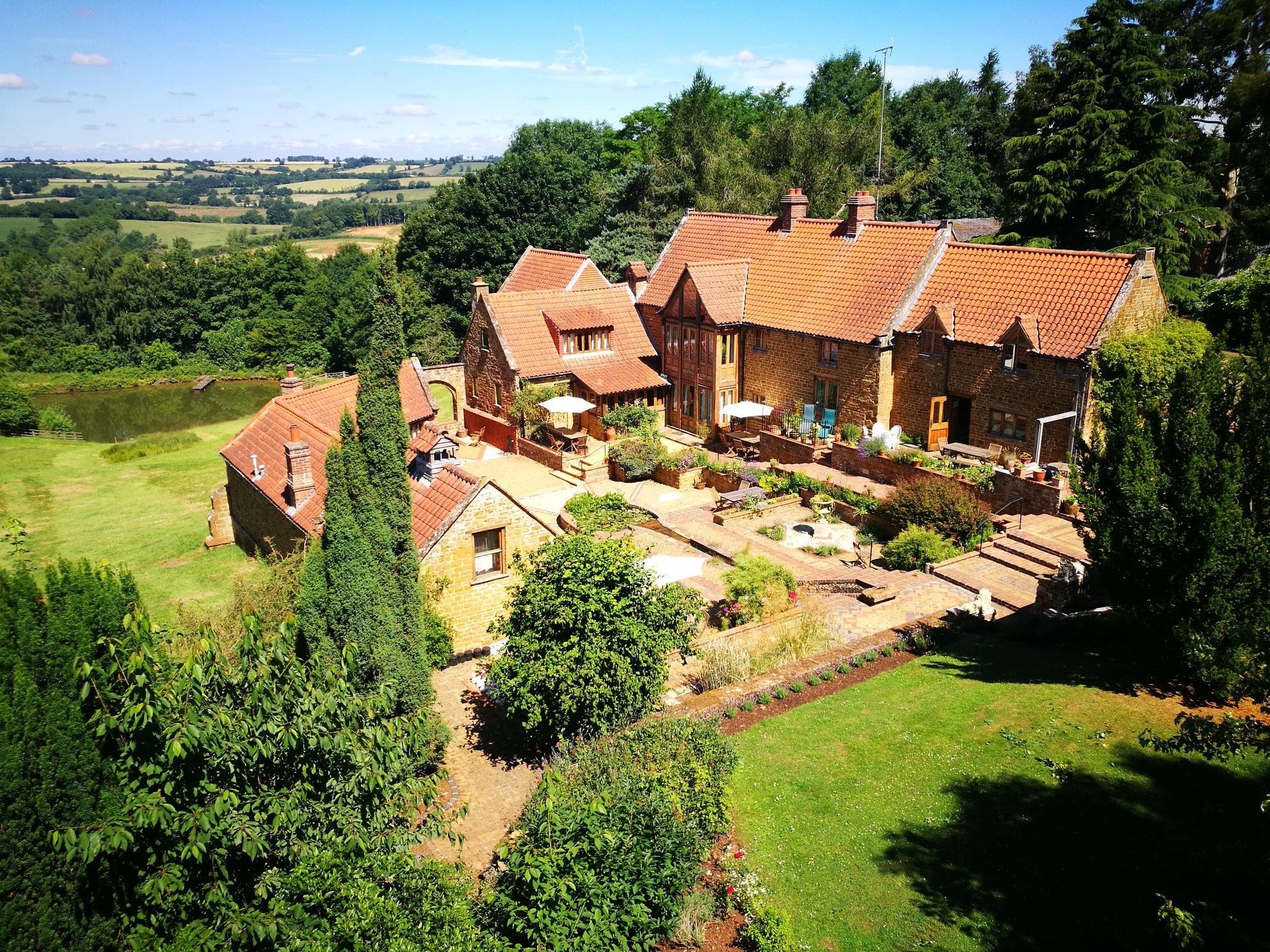 Combine luxury with sustainability when you book a cottage break to the wonderful Heath Farm Holiday Cottages.
As you can probably tell, going on an eco-friendly holiday doesn't mean you have to sacrifice luxury... the holiday cottages in our 'Green Getaways' collection have excellent eco-friendly credentials, allowing you to experience a luxury holiday while still taking care of the environment!
You can find them all here: premiercottages.co.uk/collections/green-getaways