Next Post
Nestling between Peak Hill in the west and Salcombe Hill in the east, Sidmouth finds its place on Devon's Jurassic Coastline at the mouth of the river Sid. Originally a fishing village, Sidmouth then grew in the 18th & 19th centuries as coastal resorts became the fashion. In 1874 the town was connected to the railway which greatly enhanced its appeal as a location of choice for the Victorian and Edwardian travellers. With the advent of improved road networks the railway was unfortunately dismantled in 1967, though the station buildings are still visible.
Today's Sidmouth is a Regency gem - why not enjoy your constitutional along the seafront Esplanade and take a wander around the myriad of shops, eateries and cultural exhibitions that abound this charming town centre.

Sidmouth Museum and the centrally located Kennaway House both offer cultural exhibitions, but Sidmouth's crème de la crème is its Amateur Dramatic Society based at the towns Manor Pavilion. The performances at the Manor have gained great and widespread reputation with large numbers of visitors to the town pre-booking tickets to ensure they catch a show while on a break or holiday.
Wonderful public gardens also abound within the town at Blackmore, Knowle and Connaught where you can sit in a deck chair in glorious surroundings of a summer evening and listen to performances from the Bandstand; it should also be mentioned as the location of the very tempting Clocktower Café with a reputation for rather large slices of cake… If by any chance you do over indulge then help is at hand as the wooden steps of Jacobs Ladder are available to deliver you to the nearby West beach; get the tides right and you will enjoy a fabulous walk across the sands.  
Once a year Sidmouth hosts a huge week long Folk Festival with an influx of thousands transforming the usually somewhat more sedate conurbation. It's not for everyone but if you enjoy your music and a festival atmosphere you will enjoy it, but take note, accommodation does tend to get booked up early for this event.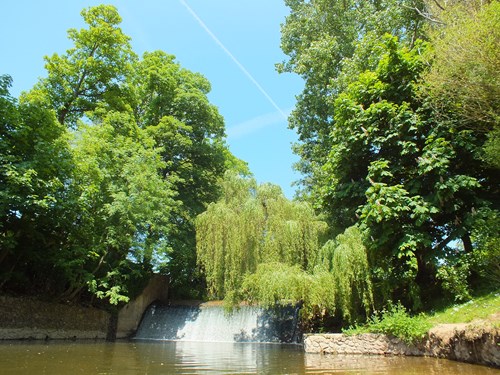 As a 'local' being born at Sidmouth's Cottage Hospital, the Sidmouth I know has so very much more you could add to its accolades - the Observatory, Fields and Potburys Stores, The Byes riverside parkland walks, a golf course, garden centre and of course The Donkey Sanctuary just up the road – but I think these and others maybe for you to discover…….!
All words and photographs by Geoffrey Roe of Bulverton House, Sidmouth, Devon. You can view all of our properties in Devon by clicking here.