Next Post
As you can tell from the title, I am not a native speaker of Welsh though I learnt it at the age of four and have heard it frequently ever since. This is because I come from the heart of "Welsh Wales" – that part of Wales centred on the Snowdonia National Park, where Welsh remains top of the language pile and where you will hear it being spoken on the street, in the shops and on the farms.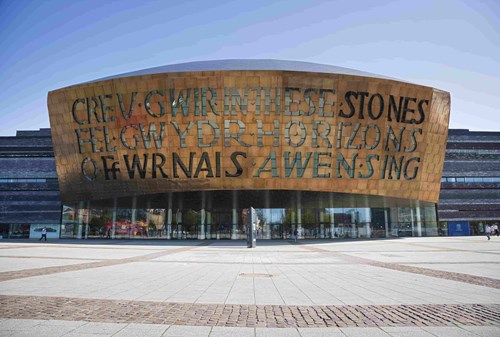 Welsh is a member of the Brittonic branch of the Celtic languages and originally emerged in the 6th Century along with Breton and Cornish with which it shares its origins. It is spoken natively in Wales by about 500,000 people, by about 150,000 in England, and in Y Wladfa (the Welsh colony in Chubut Province, Argentina) and has been known over the years in England as "the British tongue","Cambrian", "Cambric"and "Cymric".
"Welsh" is in fact derived from the name given to the language and people of Wales by the Anglo-Saxons and comes from "Walha" meaning "foreigner", "stranger" and was widely used for Celtic language speaking races in Western Europe. The Dutch "Waals" (Walloon) comes from the same root. The Welsh call their country "Cymru" and their language "Cymraeg" which translates as "the land of the brethren" and "the language of the brethren" – much nicer.
So why has Welsh survived so well when the other Celtic languages have struggled or expired? Welsh does have a great body of beautiful poetry which preserved the language for centuries before it began to struggle in the first half of the 20th century - but it never died out because it always remained the language of preference on the farms which are quite isolated economic units. In the 1960s it was still possible to meet shepherds in the mountains who spoke no English and even now farmers can be heard struggling to recall the correct word in English for what they are saying. Although Welsh remains a minority language, support for it grew during the second half of the 20th century, along with the rise of organisations such as the nationalist political party Plaid Cymru from 1925 and Welsh Language Society from 1962.
The Welsh Language Act 1993 and the Government of Wales Act 1998 provided that the Welsh and English languages be treated equally in the public sector, as far as is reasonable and practicable. In 2011 the Proposed Welsh Language (Wales) Measure 2011 was passed and received Royal Assent, thus making the Welsh language an officially recognised language within Wales. It is now very widely used and is taught in all Welsh schools.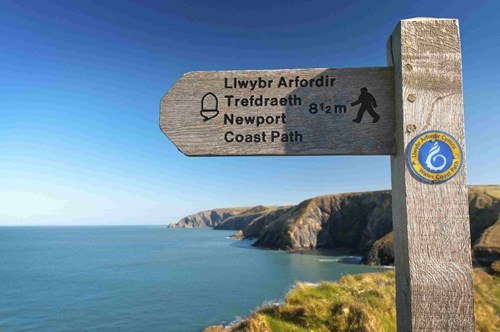 Probably the first encounter the visitor is likely to have with the language is via the road signs which are shown in both English and Welsh. "Araf"/"Slow" is the most obvious, "Dim Parcio"/"No Parking" doesn't take much translation, but my personal favorite in road signs is "Pant Cud" which means "Hidden Dip". One of the more amusing signs on a South Wales roadworks in Welsh was "I'm sorry but I'm out of the office until 22nd May" – a rapid response for a request for translation I think! You will also recognize quite a few words if you have ever studied Latin: "Eglwys" for "Church" which also looks like the French "Eglise"; "ffenestr" for "window" - the Latin is "fenestra"; "gwin" for "wine" -  Latin is "vinum". Pronounciation can take a little getting used to with "dd" sounding like "th" in "lathe" and "ll" having no equivalent in English though Shakespeare wrote it as "cl". "ff" is "f" as in "foxtrot" where as "f" is "v" as in "village". The structure of the language and the grammar is tricky too and there are four or five dialects to choose from - I'm not very good at languages anyway, but Welsh is definitely not one of the easiest ones to learn!
But Welsh has its uses and has been used in warfare as a code on the basis that even if simple cryptography can be broken, most people will still be none the wiser! And it makes for some picturesque place names which tell you much about the place. For example:
Llanfendigaid – Parish of the Blessed
Tonfanau – Sound of the waves
Rhoslefain – Battle shout
Tywyn – Place of Sand. The 7th century Tywyn Church has the oldest known written Welsh on its 9th century Cadfan Stone Cross.
Aberdyfi – Mouth of the Dyfi estuary
And no document on Welsh place names would be complete without Llanfairpwllgwyngyll ("St Mary's church beside the hollow with white hazels") renaming itself in the 1860s with an even longer title "Llanfairpwllgwyngyllgogerychwyrndrobwyll-llantysiliogogogoch", in an attempt to keep its railway station open.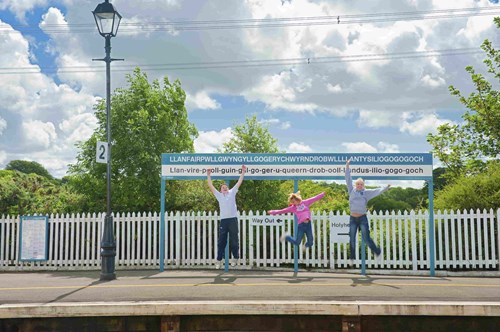 Finally, I should probably arm the reader with some useful Welsh phrases:
Greetings

Cymraeg

English

Croeso (i Gymru)

Welcome (to Wales)

Helo

Hello

Bore da

Good morning

Prynhawn da; P'nawn da

Good afternoon

Noswaith dda

Good evening

Sut ydych chi

How are you

Iawn

Right/Fine

Da iawn

Very good/Well done

Go lew

Fine

Ddim yn ddrwg

Not bad

Gwael!

Awful!

Diolch

Thanks

Beth amdanoch chi?

What about you?

Hwyl fawr!

Goodbye!

Hwyl fawr am nawr!

Goodbye for now!

Wela i chi!

See you later!
All words by Will Garton-Jones of LLanfendigaid Estate. All photos courtesy of VisitBritain. You can view all of our properties in Wales by clicking here.