Everyone hopes for splendid weather during their holiday or short break but sometimes (even during summer...!), you just happen to hit a wet patch. The croquet match might have to be rearranged, but fear not, Premier Cottages properties have so much to offer everyone, whatever the weather.
Here's a list of 8 fun things to do on a cottage holiday if it's raining, recommended by our fabulous friends over at The Cottage Beyond: 
1.  ENJOY A SOAK INSIDE
Come rain or shine, a holiday cottage with a variety of weatherproof facilities means endless options of things to do indoors. So whether it's a dip in the pool, a soak in the hot tub, or a session in the sauna, who says you need to go outdoors to get wet?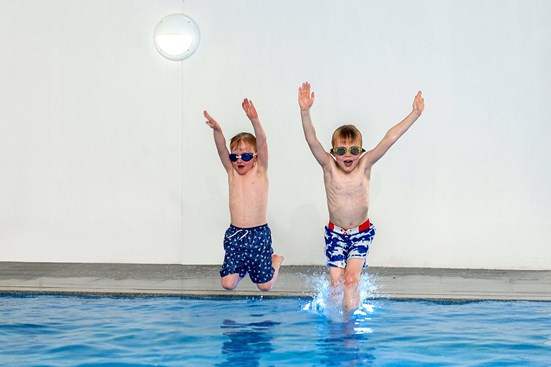 Enjoy a soak without having to go outdoors by booking a luxury holiday cottage with an indoor swimming pool.
2.  SNUGGLE UP AND WATCH SOME MOVIES

If you are in the mood to cosy up and watch movie, then you're in luck. A number of Premier Cottages properties have large TV's with surround sound - some cottages even have their own cinema room! Cuddling up to watch a movie doesn't have to be at home though, as you can always pay a visit the local cinema.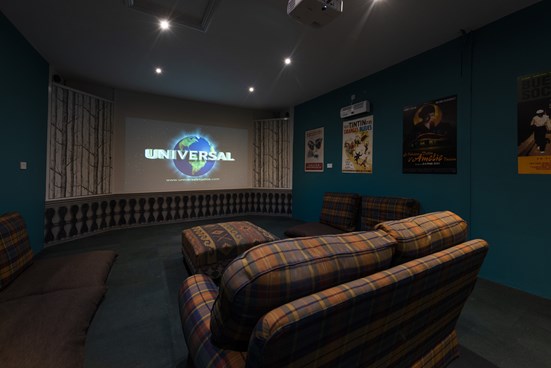 Relax in luxury when booking a holiday cottage with an indoor cinema room. Photo taken at Lilycombe Farm, Somerset.
3. BURN SOME ENERGY IN THE GAMES ROOM
If you have some extra energy to burn, cottages with games rooms provide fun for the whole family, whatever the weather! From air hockey to table tennis and family games of pool, there's plenty to keep everyone entertained. Board games are another great way to bring the whole family together, and some are usually left in the cottage for you to use at your disposal, so you can enjoy a classic like a game of chess... or try a new one, such as the high-adrenaline dexterity game of Pucket!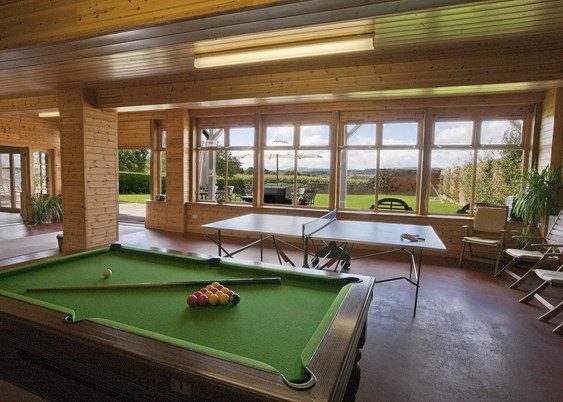 You'll never be short of something to do by booking a luxury holiday cottage with a games room.
4. BAKE SOMETHING DELICIOUS 
If you've braved the British rain, or worked up an appetite by doing a few laps in the pool, then why not whip up some yummy comfort food in the kitchen? Baking has been found to have therapeutic value, and will of course fill up your tummy, so you'll be getting the best of both worlds. What's more, over 500 Premier Cottages have real fires, so once you have baked something delicious, you can unwind in front of an open fire with a slice of cake and cup of tea.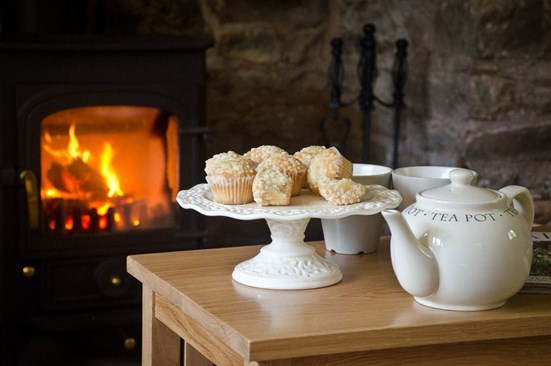 Kick back and relax with some tea and cake in a cottage with a glowing real fire.
5. JUMP IN THE PUDDLES
Puddle jumping is a fun-filled activity for guests of all ages, and a number of Premier Cottages also offer wellies for guests to borrow, so there really is no excuse!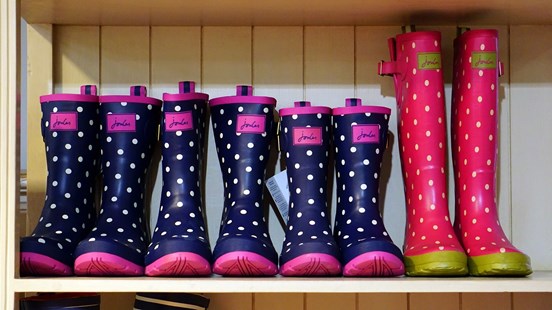 Why not head outside to enjoy the rain and jumping in puddles?

7. OBSERVE THE LOCAL WILDLIFE
Wildlife will be there come rain or shine, and watching it can be so relaxing. The best times for observing wildlife are early in the morning and in the evening, so you can pick a good spot, maybe by a windowsill, and admire the beauty of nature!
9. READ A GOOD OLD FASHIONED BOOK
When it's drizzly outside, nothing beats hunkering down in front of an open fire, and reading a good old fashioned book. In a luxury holiday cottage you can take the afternoon to enjoy them both.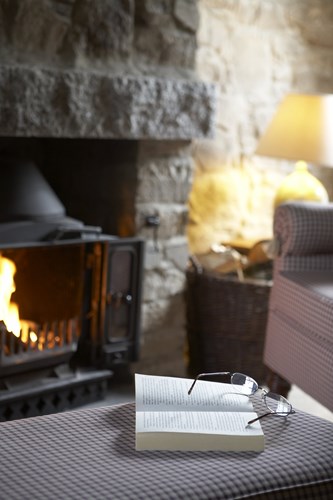 Rainy days should be spent inside with a cup of tea and a good book.

10. BRAVE THE BRITISH WEATHER
There's no such thing as bad weather if you have your wellies and umbrella! If you want to get close to nature in the rain, why not wander through woodlands with the rain dripping off the trees, and enjoy a good old squelch in the mud?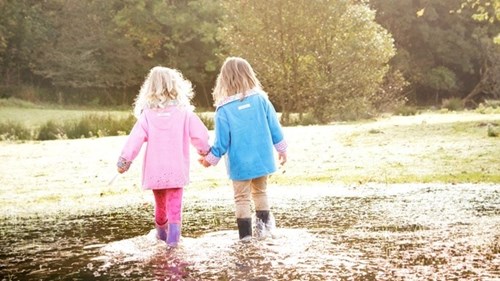 Britain is beautiful, whatever the weather!
All words by Christine Ker of The Cottage Beyond in Somerset.
Premier Cottages has a variety of gorgeous cottages in Somerset, which you can view by clicking here.