The stunning medieval Bishop's Palace & Gardens in Wells.


From the legends to ancient myths and attractive villages to the glorious rural landscapes and its spectacular coastline, think of Somerset and much more comes to mind than its famed Glastonbury Festival! 
So if you are off on a West Country cottage holiday, here's a list of top 10 great things to do in Somerset: 


1. EXPLORE ROCK CAVERNS AND NATURAL POOLS AT WOOKEY HOLE CAVES
Whether you are a couple or a family, the Wookey Hole Caves on the edge of the Mendip Hills offer a fantastic and fun day out. As you walk through the naturally formed rock caverns and around the natural pools, you will see in the first cave the Witch of Wookey formation. Excellent for children, but also fascinating for adults - certainly an experience to be remembered! After exploring the caves there is a museum of the artefacts found in the caves, and also a variety of attractions including a Victorian penny arcade. This is a truly unmissable day out if you have time to spare in Somerset!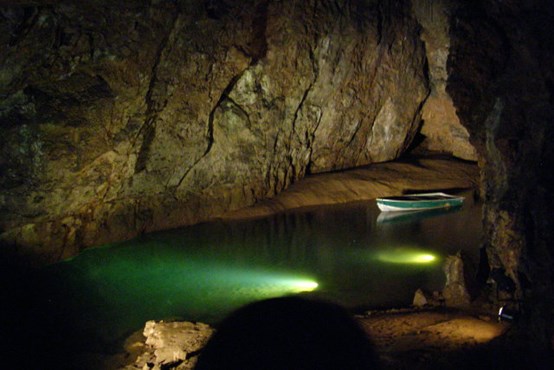 Explore the spectacular caverns at Wookey Hole Caves. Photo copyright of Jim Champion and licensed for reuse under this Creative Commons licence.

2. LEARN SOME HISTORY AT THE FLEET AIR ARM MUSEUM
For fans of the history of aircraft, war and engineering, Somerset's Fleet Air Arm Museum has it all. Taking you through the ages of aircraft you get a real sense of how revolutionary and influential the industry has been for the military. Numerous shows and exhibitions are held throughout the year.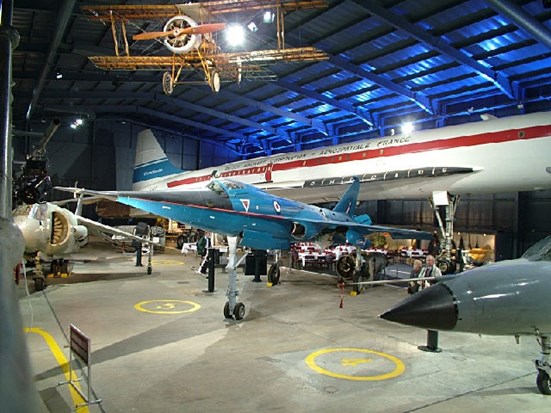 Discover the prototype Concorde aircraft at the Fleet Air Arm Museum. Photo copyright of Jon Wornham and licensed for reuse under this Creative Commons licence.

3. STROLL AROUND ENGLAND'S SMALLEST CITY 
A visit to Somerset isn't complete without a trip to England's smallest city, Wells. Here you can take a tour of the historic and picturesque Wells Cathedral, which dates back to the 12th century. The equally impressive and moated Bishop's Palace, home to the Bishops of Bath and Wells for more than 800 years, is within walking distance of the Cathedral, so you can kill two birds with one stone! Visiting the Palace is especially nice on sunny days, and provides the perfect place to relax on one of the benches whilst tucking into something tasty from one of the nearby bakeries.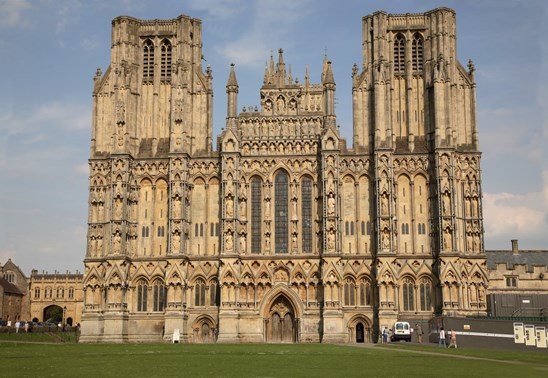 Enjoy a stroll around England's smallest city and admire the beauty of its impressive Cathedral.

4. HAVE A UNIQUE EXPERIENCE AT NOAH'S ARK ZOO FARM 
With one of the most unique zoo experiences in the UK, Noah's Ark Zoo Farm is one of the South West's best tourist attractions, with an amazing range of animals, including tigers, giraffes, and even African elephants and lions. The hands-on zoo and working farm is a great place for kids to learn and have fun all in the same day!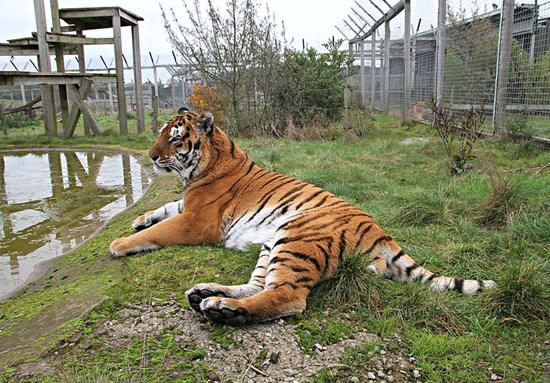 Spend the day meeting some beautiful zoo animals at Noah's Ark Zoo Farm. 

5. DISCOVER THE HEIGHTS OF OF THE FAMOUS CHEDDAR GORGE
You can't visit Somerset without climbing through haunting caves and up to the high cliffs of Somerset's famous landmark, Cheddar Gorge. If you do the walk down to Jacob's Ladder, and make your way up to the Lookout Tower at the top, you can see some breathtaking 360 views. For something a little less intense, why not get a slice of action during the Cheddar Treasure Hunt Trail, or enjoy afternoon tea at Lion Rock Tea Rooms, located below the famous lion rock!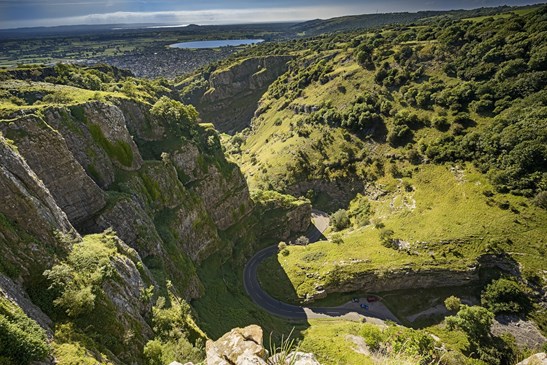 Discover one of Britain's most historical landmarks on a day out in Somerset. 

6. SAMPLE SOME CIDER AT THATCHERS CIDER FARM
Visit Myrtle Farm in Sandford and enjoy a walk along the 'Strawberry Line' footpath which meanders through the cider orchards of one of Britain's best cider manufacturers - Thatchers Cider! After a delightful stroll, you can pop into the Cider Shop and pick up some of the scrumptious amber nectar fresh from the source... what more could you want?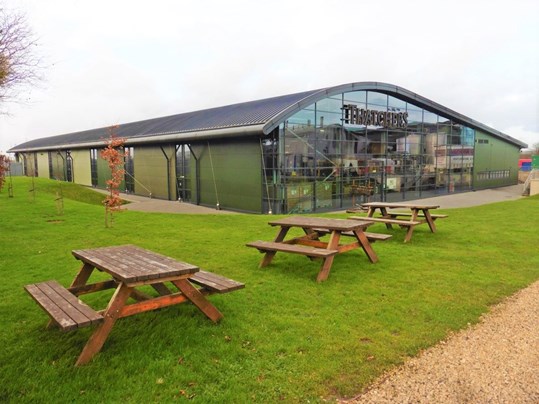 See what goes on behind the scenes at Thatchers Cider works. Photo copyright of Roger Cornfoot and licensed for reuse under this Creative Commons licence.

7. HAVE FUN WITH THE FAMILY AT THE GRAND PIER (WESTON-SUPER-MARE)
After the old Grand Pier burnt down in 2008, the picture-perfect Grand Pier at Weston-Super-Mare has undergone a huge redevelopment. The Pier is a lovely place to visit with the whole family, and offers some great rides and attractions, including Britain's smallest roller coaster and even a 300 metre go-karting track!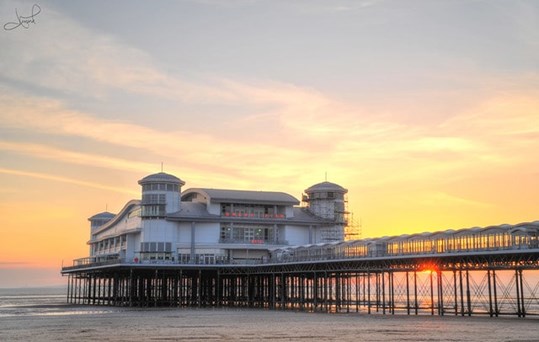 Enjoy a Somerset sunset at the Grand Pier in Weston-Super-Mare. Photo copyright of tsaiproject and licenced for reuse under this Creative Commons licence. 

8. GET SPIRITUAL AT GLASTONBURY TOR 
One of the most iconic landmarks in Somerset, Glastonbury Tor is known as being one of the most spiritual locations in the country. Take the long walk up to the top and you will be rewarded with some of the most scenic views that Somerset has to offer. Whether it's being light-headed from climbing up the hill or something a little more supernatural, you're sure to feel something a little spiritual...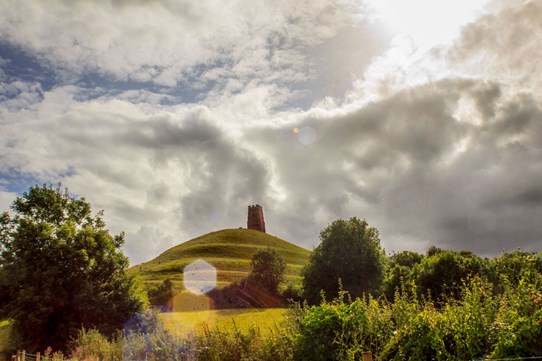 Discover the National Trust's Glastonbury Tor, located near Home Farm Cottages in Somerset.


9. SOAK IN THE ROMAN BATHS (CITY OF BATH)
For a breathtaking slice of history, and a little extra relaxation, there are few better places in the UK than the ever so popular Roman Baths. Constructed around 70 AD as a bathing and socialising area, the Roman Baths are one of the best preserved examples of Roman remains in the world. With audio guides and numerous rooms and levels, you will need to spare at least a couple of hours to get the most out of your visit!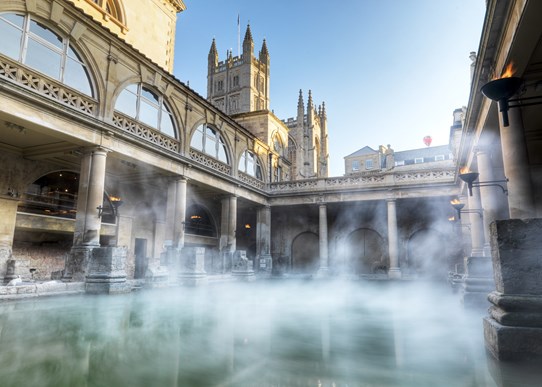 Pay a visit to one of the finest historic sites in Northern Europe during your holiday in Somerset.

10. TAKE A TOUR AROUND DUNSTER CASTLE
Tour the extensive grounds of Dunster Castle, a stunning National Trust property which has stood in some shape or form since the 11th century. Discover the history of the castle throughout conflict and then the lavish grand occasions that were hosted by the Luttrell family in the 1800s.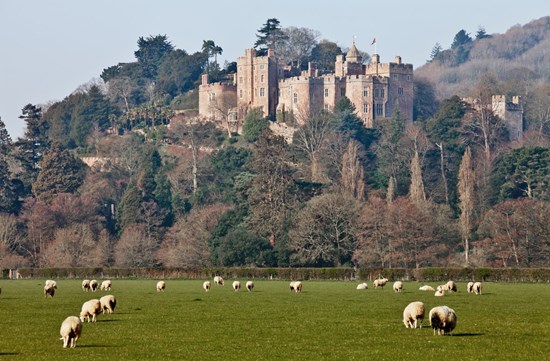 Visit the magnificent Dunster Castle, located in beautiful West Somerset countryside near Home Farm Cottages.

So, whether you're enjoying a romantic break or a family holiday, there's a variety of different attractions to explore in Somerset to make it your best holiday yet!

Premier Cottages has a range of gorgeous cottages in Somerset, which you can view by clicking here.