Next Post
Whether you're taking a break as a family, or are a couple looking to enjoy some quality time together, Norfolk is the perfect destination for a long holiday or weekend break at any time of year. The area is filled with things to see and do, from the Norfolk Broads, to Markets and Minsters and excellent eateries.
Here's a selection of 6 of the best places to see in Norfolk to help inspire your next escape:


1. THE NORTH NORFOLK HERITAGE RAILWAY
The North Norfolk Heritage Railway offers the chance to take a ride on a steam or diesel train. One of the most scenic heritage railways in the UK, you can enjoy a 10.5 mile round trip. The journey takes you from Sheringham to Holt, through an Area of Outstanding Natural Beauty. You can even enjoy afternoon tea and cakes on-board, mmm!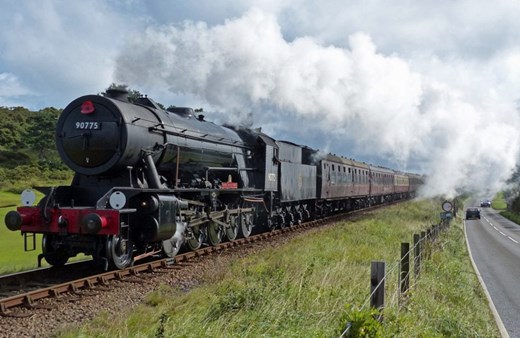 Ride on a steam or diesel train at the North Norfolk Heritage Railway. Photo copyright of Mat Fascione and licensed for reuse under this Creative Commons licence.


2. THE NORFOLK BROADS
The Norfolk Broads are the county's most famous attraction, and, once you've visited, you'll understand why. The beautiful Broads are 125 miles of lock-free waterways, bordered by fertile marshes and tousled woods. Because so much of the Broads are inaccessible by road, the best (and most scenic!) way to explore them is by boat. There are plenty of boats to hire or charter, and you can while away the hours fishing, sightseeing, or by simply mooring up in a quiet spot and enjoying a glass of your favourite.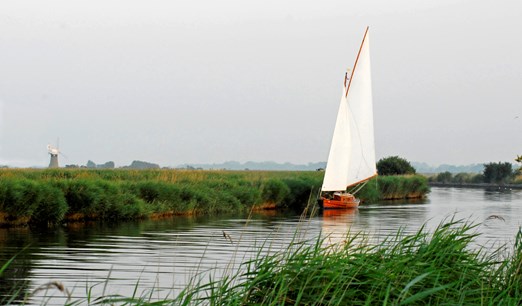 Spend the day sailing along the beautiful Broads.

3. NORWICH CATHEDRAL 
Unsurprisingly, Norwich Cathedral is ranked as the number one attraction in Norfolk and No 4 in East Anglia. People loved the beauty of the historic building and the warm welcome from staff and volunteers. Over 900 years old – and in the grounds is Norwich School where Lord Nelson went to school before he became one of our outstanding heroes. We think Trafalgar Day on the 21st of October should become a National Holiday to celebrate the true spirit of a home-grown hero!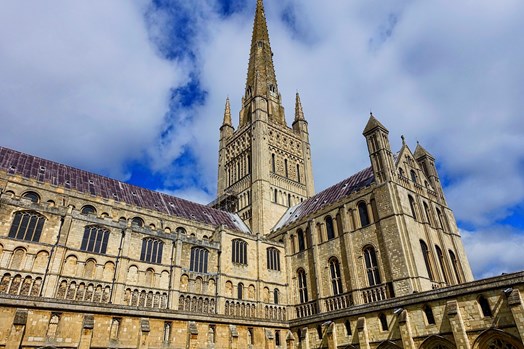 Admire the grandeur of one of the most complete romanesque buildings in Europe.

4. GREAT YARMOUTH
The gateway to the Norfolk Broads, Great Yarmouth has been a popular seaside resort since Victorian times. Here you can enjoy a traditional family day out at the seaside, so make sure you head to the beach! In the evening, pay a visit to one of the several exclusive nearby restaurants for a contemporary twist on traditional fish and chips.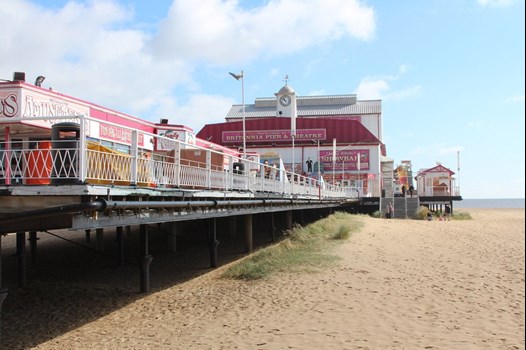 Have fun with the family at Great Yarmouth Britannia Pier. Photo copyright of Oast House Archive and licensed for reuse under this Creative Commons licence.

5. MINISTERS AND MARKETS
For a quick trip into Norfolk's past, a visit to Burnham Market is worth making the time for! The market is held in Burnham, a picturesque flint and brick village, where you'll have the chance to purchase local produce and pretty hand-crafted items. Alternatively, the sublime Houghton Hall offers a fascinating and scenic day out to what was once home to Britain's first Prime Minister.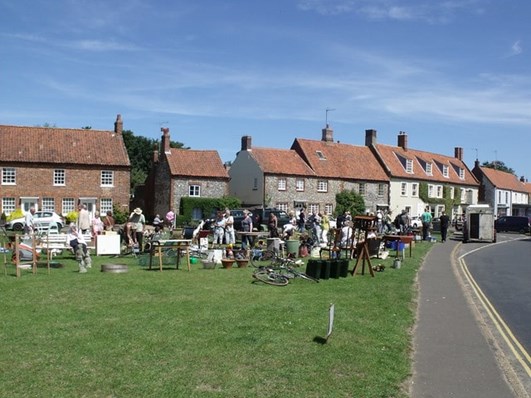 Amble through the quaint village of Burnham Market in North Norfolk. Photo copyright of Elliott Brown and licenced for reuse under this Creative Commons licence.


6. GLORIOUS NATURE RESERVES
Bird watching - nature lovers will enjoy Titchwell Marsh RSPB site where you can see birds of prey, marsh harriers and more. Free family activities take place during the summer holidays. Or why not take part in a free guided walk? Also, no visit to Norfolk is complete without a trip to Holkham National Nature Reserve. From the saltmarsh and dunes to the pinewoods and scrub, you will discover a diverse range of wildlife and truly breathtaking scenery.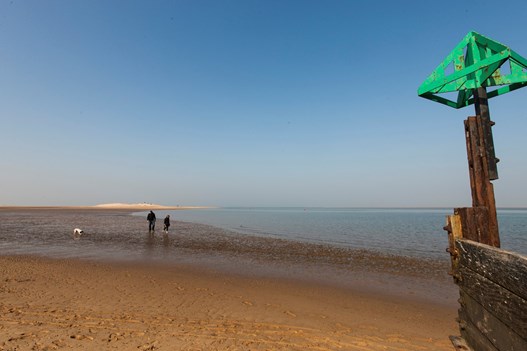 Take the pooch for a stroll along the glorious Norfolk coast. 

With such a variety of things to see and do it's hard to narrow down the whole host of reasons to visit Norfolk, but one thing is for sure - it is in the ideal location to offer the best of countryside and coast, so start planning your visit today!

Premier Cottages has a wide collection of luxury holiday cottages in Norfolk, from individual cottages to larger complexes with excellent on-site facilities such as swimming pools and hot tubs - meaning there's something for everyone!