Sussex has some gorgeous beaches, some of which are well hidden so can be a great discovery (and are often less crowded!!) – all good for exploring the great outdoors. Best of all, the beaches are often matched by glorious weather to add to the enjoyment. 

So if you are paying a visit to this special corner of the South East soon, and enjoy a day at the beach, here's a selection of 12 of the best beaches in Sussex:

1. CAMBER SANDS BEACH
Camber Sands is a firm favourite any time of year for walking, land yachting, sunbathing and kite flying. This is a large, sandy beach, with the only sand dunes in Sussex, and plenty of safe open space. This is also a splendid place for a beach barbecue - especially on a warm summer evening! Facilities include a cafe/restaurant, toilets, disabled facilities, first aid point, lost child centre and shop. Dogs are allowed, subject to some restrictions, i.e. kept on a lead at certain times, etc. You can view details on dog-friendliness here.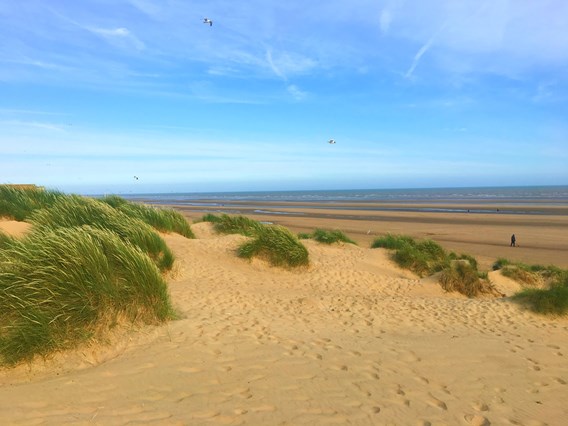 Stroll along golden dunes, before enjoying a dip in the sea at Camber Sands. 


2. BRIGHTON PALACE PIER BEACH 
Brighton Palace Pier Beach is a gorgeous shingle and sand beach right at the centre of one of Britain's most famous and popular seaside resorts. Attractions include the recently refurbished, Grade II listed pier, funfairs, arcades, cafes, and some fabulous shops to keep the fashionistas of the family occupied!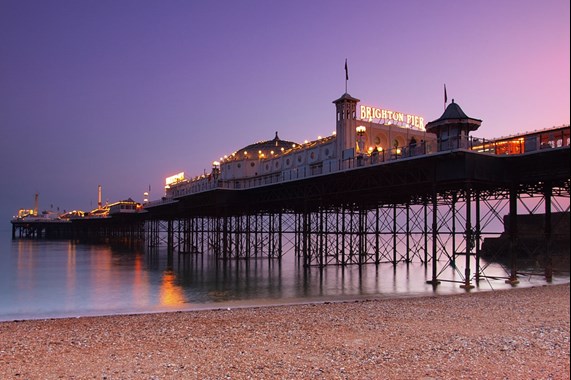 Watch the sun cast its golden haze over the sea Brighton Palace Pier.


3. ST. LEONARD'S BEACH 
The lovely St. Leonard's Beach is a very popular shingle beach, located to the west of Hastings. The beach is great for sunbathing and relaxing, and provides the perfect place to go for some well-earned peace and quiet. The beach is backed by a picturesque promenade, with plenty of facilities nearby. Respectful, well-behaved dogs and owners are permitted.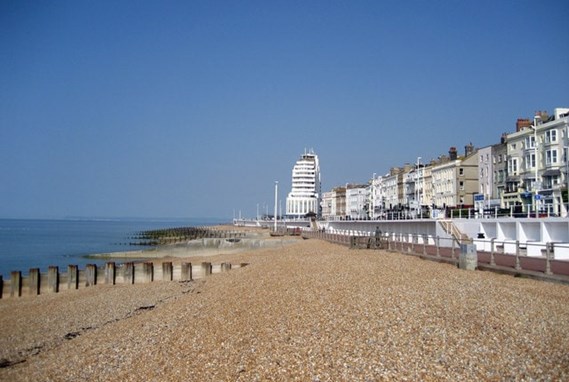 Photo copyright of Oast House Archive and licensed for reuse under this Creative Commons Licence.

4. HASTINGS BEACH 
Hastings Beach offers an endless amount of fun-filled places of interest and things to do. The beach is sand and shingle with plenty of local facilities and entertainment. Parking can be difficult at peak times, so plan accordingly! Well worth the trip if you like old fashioned British beach fun. A bit of trivia – the area around the old town has been the backdrop to the hit series "Foyles War"!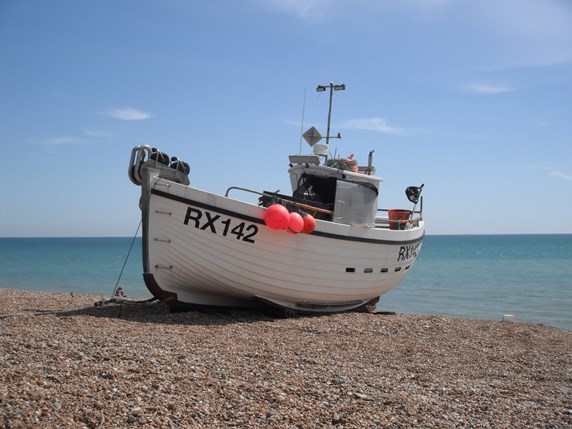 Enjoy a swim, unwind on the sand, or explore the pier at Hastings Beach. Photo copyright of Dan Atrill and licenced for reuse under this Creative Commons licence. 

5. WINCHELSEA BEACH 
Winchelsea Beach is a beautiful shingle beach. Dog restrictions do apply to the beach but you can walk dogs off the beach. The beach is very long, and excellent for walking, with a great pub at the Pett Level end. Facilities include a cafe/restaurant, toilets and disabled facilities.

6. PEVENSEY BAY 
Pevensey is a historical fishing village that boasts a rural shingle beach. In history, it is known as the landing place for William the Conqueror in 1066 followed by the battle that would shape British history. The beach does not have a lifeguard service but does have a local café and disabled facilities. The beach is used for a range of activities including kayaking/canoeing, fishing, sailing, windsurfing, and dog walking.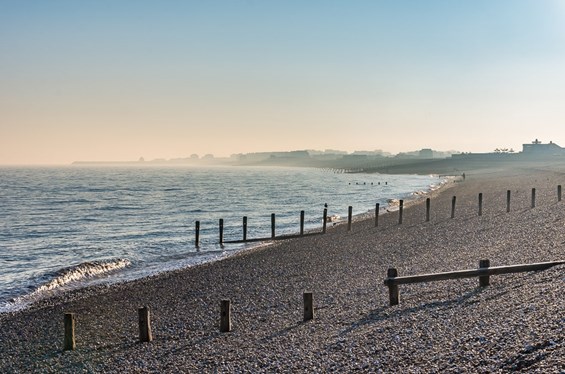 Looking southwest along the beach at Pevensey Bay. Photo copyright of Ian Capper and licensed for reuse under this Creative Commons Licence.

7. DUNGENESS BEACH 
Dungeness Beach is the second largest shingle formation in the world, and beautiful a nature reserve. This is a visually dramatic beach with picture-perfect views, but entering the water is not advised due to strong currents - making this a definite place for exploring and hiking rather than lounging or swimming! There are a couple of pubs and a cafe at the miniature steam train station (which has public toilets in the station). The train runs to Dungeness from Hythe, and at Dungeness, the Old Lighthouse is open to visitors.


8. BIRLING GAP BEACH 
Birling Gap Beach is situated at the base of the chalk cliffs called the Seven Sisters. The substrate is shingle, giving way to sand with areas of rock pools and chalk from the cliffs. It is a voluntary marine nature reserve.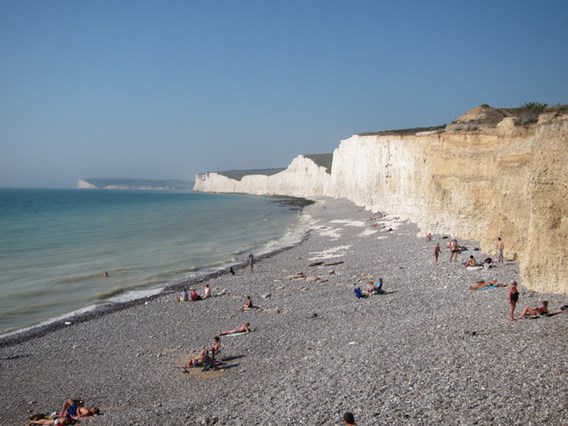 On an usually warm October day. Seven Sisters cliffs seen ahead. Copyright Oast House Archive and licensed for reuse under this Creative Commons Licence.


9. WEST QUAY BEACH 
West Quay Beach is further along towards Eastbourne. The sand and shingle beach lies within the breakwater. To the western side of the breakwater, the beach is shingle backed by cliffs. Well behaved dogs are welcome. West Quay is good for kayaking/canoeing, diving & snorkelling, beach fishing, swimming/bathing, windsurfing, walking and taking in the fresh sea air.

10. FAIRLIGHT BEACH 
Fairlight is a delightful sand and shingle beach. The beach is cleaned during the season, and there is a lifeguard at certain times of year. Facilities include a cafe/restaurant, toilets, first aid point, lost child centre, Shop, deck chair hire, promenade and pier, dependent on the season. The nearby Fairlight Glen Beach caters for naturists at Covehurst Bay.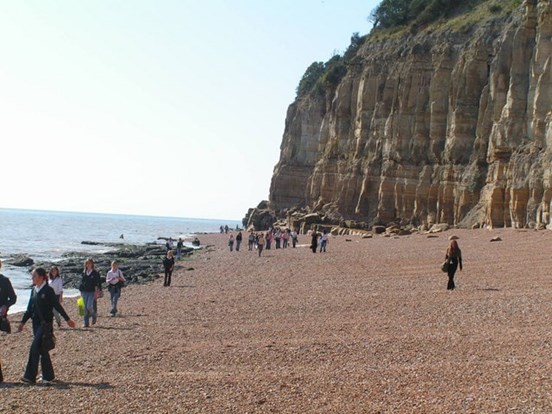 Enjoy a stroll in the sunshine at the beautiful Fairlight Beach. Photo copyright of N Chadwick and licensed for reuse under this Creative Commons Licence.


11. SEAFORD BEACH
Seaford Beach is a gorgeous shingle beach. Swimming is fantastic here, but please remember there's a steep drop not far out into the bay, so exercise some caution beyond paddling. There's also no lifeguard cover. Locally there is a nature reserve and an old fort to discover, and immediate facilities include toilets, kiosks, a cafe and first aid post.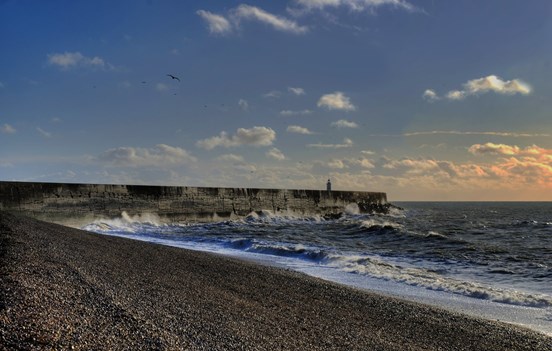 Soak the stresses of the day away with a paddle at Seaford Beach. Photo copyright of Berit Watkin, and licenced for reuse under this Creative Commons licence.


12. EASTBOURNE BEACH  
Eastbourne Beach is a favourite for all the family. It is a shingle beach with sandy stretches at mid to low tide. Local features include the pier, a bandstand, promenade, sports centre with swimming pool and floral gardens, which all form part of its resort heritage. Eastbourne offers some old fashioned fun by the seaside and can be reached via the fabulous coastal train from Hastings.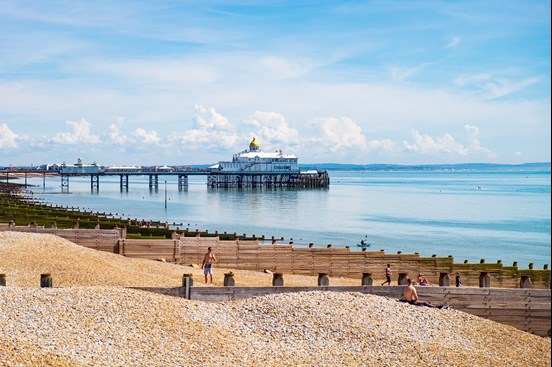 Have fun at the seaside at Eastbourne Beach. Photo copyright of Nick Rowland and licenced for reuse under this Creative Commons licence.


Premier Cottages has some beautiful cottages in Sussex, which you can view by clicking here. 

All words by Ian Speed of the lovely Kingshoath Cottage, Sussex.