Next Post
Some people go to Wales for the amazing landscapes, some for the remarkable history and the historic monuments, and some for the beautiful beaches and mild coastal weather. But a major attraction of Wales is the wide range of exciting activities available to visitors, including sailing, windsurfing, kite surfing, white water rafting, kayaking, power boating, diving, surfing, swimming, sea and river fishing, hill walking, rock climbing, mountain and touring cycling, clay shooting, the fastest Zip wires in the world, excellent golf, coasteering, go-karting and no doubt many more.
There is a lot more to Wales than castles, beaches, mountains and the Great Little Trains! Here are six of the best adrenaline-pumping alternatives:
1. BOUNCE BELOW
Bounce below is set inside an old disused slate cavern, where huge bouncy nets have been installed to jump around in and which creates a whole new experience. These massive nets like vast trampolines are hung within two giant chambers at varying levels, linked together by walkways and slides, the biggest of which is a 60-foot slide. To add to the experience, the cavern is lit up with a brilliant light display that illuminates the cavern with vibrant colours showing off the remains of the Victorian slate mine. Open all year!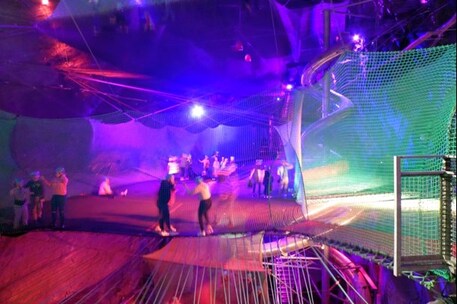 Bounce on nets suspended above the caverns. Photo copyright of DS Pugh and licensed for reuse under this Creative Commons licence.
2. ZIP WORLD TITAN
Zip World Titan is situated near the historic slate mining town of Blaenau Ffestiniog at the world famous underground Slate Caverns. Zip line riders fly high over moor, mountain and mine at incredible speeds. The riders are supplied with all safety equipment and kitted up by a trained instructor before being taken by vehicle to the start of the first zip line – the longest of three. There are over 8km of cable and participants descend each zip line together in teams of four.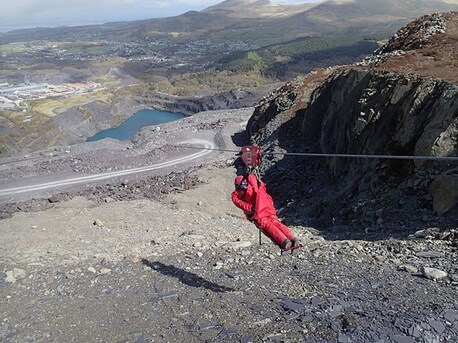 Glide over the largest zip zone in Europe. Photo copyright of Mike Hudson and licensed for reuse under this Creative Commons licence.


3. BEAR GRYLLS SURVIVAL ACADEMY

Or how about a course at the Bear Grylls Survival Academy? The half-day survival courses take place on the stunning Lleyn Peninsula in North Wales, which is situated in an area of outstanding natural beauty, in over 30 acres of prime forest with undulating and difficult terrain. There are many challenging features here including steep ascents, water, thick and dense forest.

4. THE NATIONAL WHITE WATER CENTRE
Fancy some water sports? The National White Water Centre is based on the River Tryweryn in the heart of Snowdonia. As a centre of excellence for paddle sports, it is known as the home of white water rafting and kayaking. Although the Tryweryn is a truly wild mountain river, water levels are controlled by water being released from a dam, so its rapids still operate in the summer. Unlike any other UK venue, on the Tryweryn you can enjoy the best of both worlds with fantastic water conditions in a beautiful, natural environment.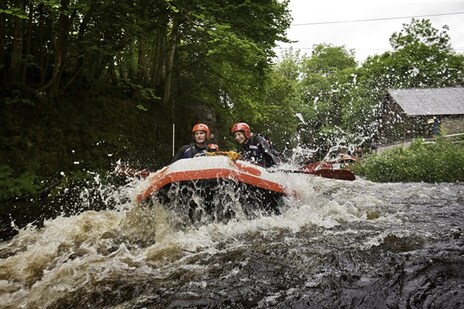 Experience an adrenaline rush during whitewater rafting. Photo by Llanfendigaid Estate, Wales.


Rib Rides Wales is one of the most exciting adventure boat tour activities. Based in Anglesey, they offer a variety of different adventure boat tours, from Castles and Islands, Puffin and Seals, Around Anglesey Adventure, Bridges and Swellies, Sea Cliffs and Sea Birds, and a Bear Grylls Rib Ride.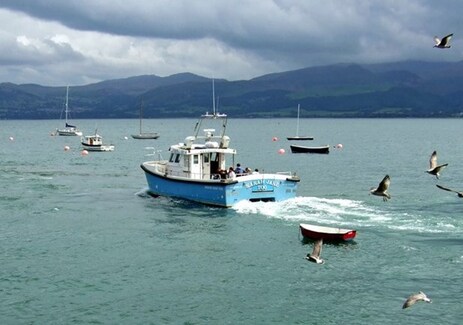 Take a boat trip to Puffin Island. Photo Copyright of Bob Abell and licensed for reuse under this Creative Commons licence.


6. MOUNTAIN BIKING

Or for landlubbers, try Coed y Brenin, the original mountain biking centre where it all began. From retro, rocky, classics to modern contemporary trails, there are rides to satisfy first-timers to seasoned pros!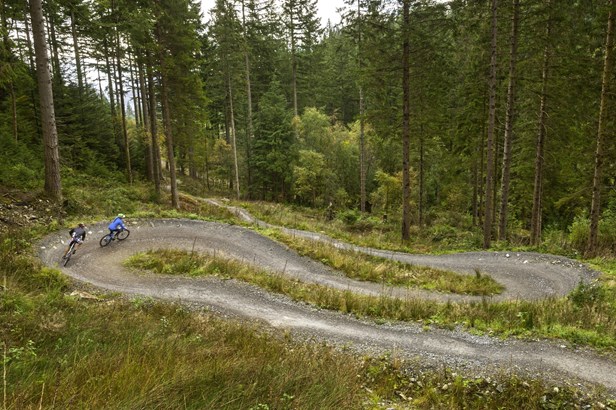 Try your hand at mountain biking. Photo by Llanfendigaid Estate, Wales.

All words by Will Garton-Jones of Llanfendigaid Estate in Gwynedd.
Premier Cottages has over 100 luxury holiday cottages in Wales, which you can view by clicking here.