Stourhead House & Gardens, Wiltshire.

If you are a fan of visiting special, picturesque places belonging to the National Trust, then this is the perfect blog post for you. We have a variety of luxury holiday cottages that are within easy reach of some of the UK's best National Trust places - the hardest part is deciding where to go!
Here is a list of six glorious NT-owned properties and places that you should visit during a getaway at one of our 4* and 5* cottage retreats:
1. CHATSWORTH HOUSE, DERBYSHIRE
Chatsworth House, one of Britain's most popular stately homes, has been home to the Cavendish family since 1549. The House has also been featured in quite a few films, including the 2009 film Pride and Prejudice, The Duchess (2008), and the 2010 horror film The Wolfman. With works of art than span 4,000 years, a secret tunnel in the farmyard to the playground, and variety of fun things to keep the kids entertained, this is a classic day out, whatever the weather. You are even welcome to walk, picnic, and play in the park etc for free (you do have to pay for parking). If you fancy a day out at Chatsworth, our Peak District cottages provide the perfect base for exploring this gorgeous part of the Great British countryside.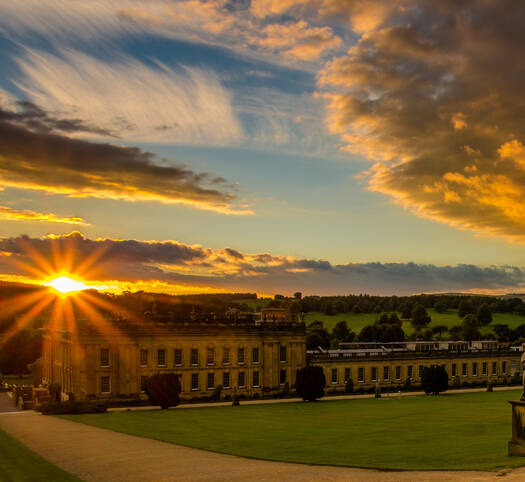 Explore the house and garden followed by an indulgent afternoon tea at the magnificent Chatsworth House.
2. LANHYDROCK HOUSE, CORNWALL
Set within 900 acres of gorgeous gardens and wooded estate, Lanhydrock, near Bodmin, is a picture-perfect late Victorian country house with extensive servant's quarters. If you are yet to pay a visit, this is one of the most spectacular National Trust properties in Cornwall, so if you are a bit of a National Trust fanatic, and/or just enjoy visiting places of beauty, then it is worth ticking it off your list (unless you have done so already, of course…). You can head to Lanhydrock from one of our luxury Cornwall cottages – many of which are within easy reach of this scenic National Trust property.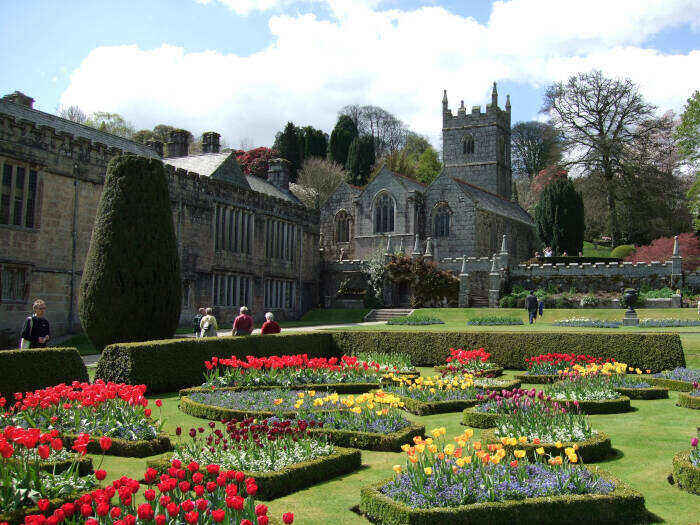 Release your inner garden lover whilst visiting Lanhydrock House & Gardens, near Bodmin. 
3. BODNANT GARDEN, WALES
Bodnant Garden, famous for its laburnum arch, grand Italianate terraces, streams, waterfalls and views, is within walking distance of Bodnant Estate - 10 wonderful cottages and houses, located in the hilly and wooded countryside in the lower reaches of the Conwy Valley. The Pin Mill at Bodnant Garden was originally built as a lodge or garden house around 1730 at Woodchester, Gloucestershire. The building was later used as a pin factory and later still as a hidden store for a tannery, before being moved to Bodnant Garden and reconstructed in 1938/9 as a pavilion at the south end of the canal terrace. We have many self-catering cottages in North Wales, which provide the perfect base for exploring fascinating places belonging to the National Trust, like the glorious Bodnant Garden.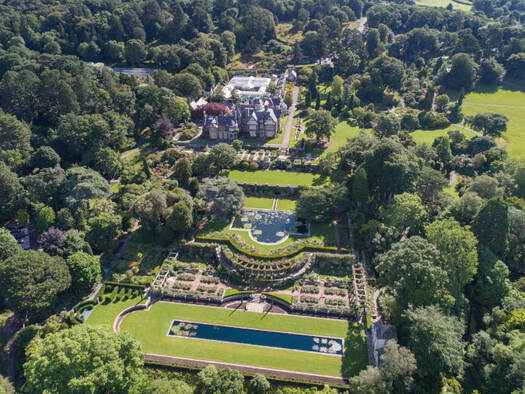 Add some relaxation to your cottage break with a visit to one of the great British gardens. 
 4. LINDISFARNE CASTLE, NORTHUMBERLAND
From a former fort to the holiday home of a wealthy Edwardian bachelor seeking a quiet retreat from London, the idyllic location of Lindisfarne Castle has intrigued and inspired for centuries! If you want to take the dog along, they are welcome to join you on the land around the Castle. This is also a perfect location for a romantic getaway, with its beautiful dramatic location and often vivid sunsets, especially during autumn and winter.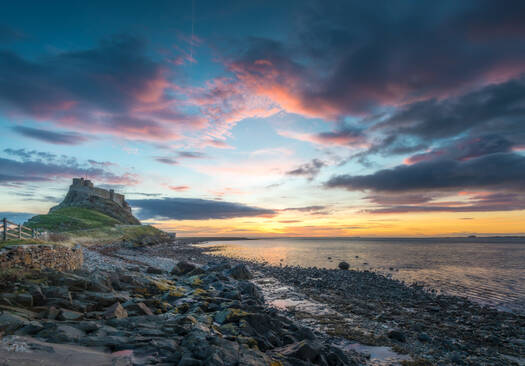 Admire one of the most picturesque and distinct features of the beautiful Lindisfarne Island in Northumberland. 
 5. CRAGSIDE, NORTHUMBERLAND
The first home in the world to be lit by hydroelectricity, there is lots to discover at the extraordinary Cragside, including an enchanting Labyrinth, a Young Engineer's zone, a Barefoot Walk, Adventure Play area and more. Though you must not miss the chance to explore the innovative former home of Lord and Lady Armstrong, packed with ingenious gadgets and modern conveniences – some of them still working…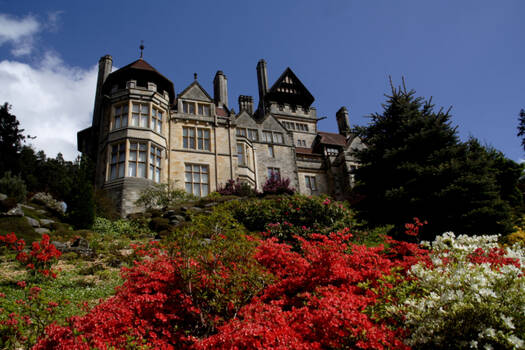 Amble around the property that was once home to the world's first hydroelectric power generator...

Our holiday cottages in Northumberland offer an ideal base if you are looking to head to there on a luxury holiday, where you can uncover the stories behind Lindisfarne Castle and the history behind Cragside.
6. STOURHEAD, WILTSHIRE
Stourhead is at the heart of a 2,650-acre estate where chalk downs, ancient woods and farmland are managed for nature conservation and a dream to explore, whether that's with family or your partner. Established in the 1740s, the famous gardens are elevated even further by the peaceful lake at their centre, and of course, Stourhead's Palladian-style house itself was designed by Scottish architect Colen Campbell and restored to its current glory in the early 1900s. The magnificent trees surrounding the house also allow for tree climbing for all ages with the help of instructors! If this sounds like your sort of thing, why not head there from a holiday cottage in Wiltshire or Somerset – we have plenty to choose from on our website.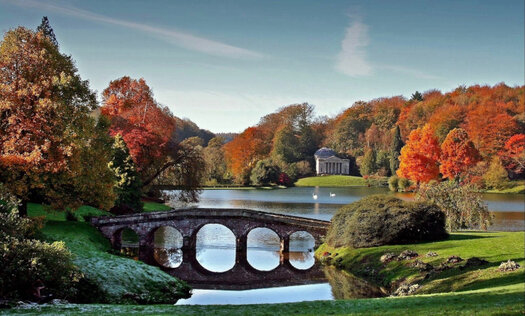 Take in the beauty of Stourhead's breathtaking Palladian house and world-famous landscape garden.
Hope this helped provide you with some good ideas for where to visit next on your luxury getaway. Let us know how you get on, or if you have any recommendations in the comments!
Click here to view self-catering holiday cottages in specific regions across the UK.