Next Post
Avoid the stresses of overseas travel, and take advantage of what is closer to home by staying on home soil this spring. Enjoy gorgeous beaches, breathtaking mountain ranges, rolling countryside and alluring towns and cities right on your doorstep.
We're giving you 8 reasons why you should book a luxury cottage holiday this spring:
1. SPECTACULAR LANDSCAPES
Great Britain is a fantastic place for a luxury cottage holiday. From the never-ending vistas in the Lake District (which you can admire from one of our Lake District cottages) to the serene landscapes surrounding our Yorkshire luxury cottages, Cornwall's rugged and charming coastline, the honey-stoned villages in the Cotswolds, and more, you have the perfect excuse to get out and explore!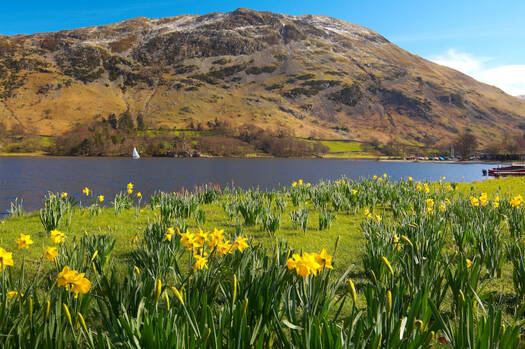 Head to Cumbria this spring and explore the exquisite lakes and their surrounding peaks, valleys, villages and fells.

2. NO NEED FOR A PASSPORT
There's only one week to go before you jet off abroad and you can't find your passport, or worse, you find that it has expired… Booking a UK holiday home means you can avoid the hassle that comes with overseas travel and the added expense of purchasing an expensive new passport!!
3.  DOG-FRIENDLY DESTINATIONS
Holidaying in the UK gives you the chance to take your four-legged friends away with you, and spring means most of the country's glorious beaches are open to our dogs – lucky for them, their owners are also welcome at our luxury cottages! There are many excellent dog-friendly destinations in the UK, including dog-friendly beaches in Wales, wide-open spaces in Devon, and secluded estuaries in Cornwall – the list goes on. Make the most of the season and book a dog-friendly cottage holiday they can be part of.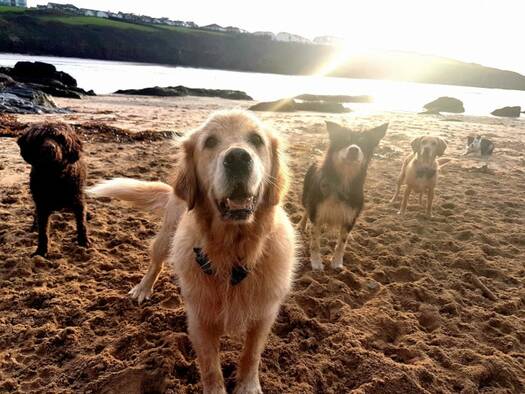 Choose the right location for your next adventure with your four-legged friend with our gorgeous dog-friendly cottages.
4. YOU CAN SAVE A LOT OF MONEY
Booking a UK cottage holiday instead of travelling abroad will save you a decent amount of money, as there's no need to cough up for extra luggage, airport transfers, mobile roaming charges etc. Not having to get on a plane also makes it much easier to get to your destination. Hop in your car, on a train, bus or ferry and you could be on your holidays far quicker, and for half the cost of travelling abroad!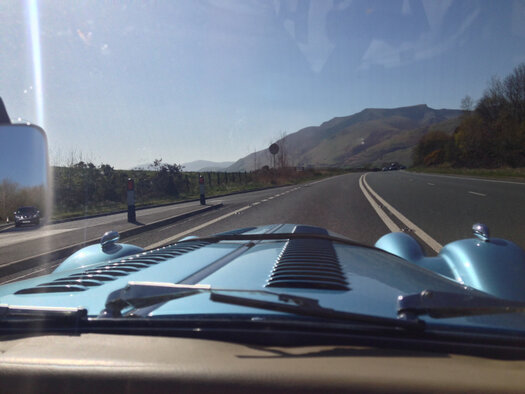 Enjoy many scenic drives whilst travelling through the UK on your spring staycation.

5. GLORIOUS SPRING WEATHER AND BEAUTIFUL UK BEACHES
The UK climate is unpredictable most of the time, yet the weather in spring can rival summer, and there are some fabulous last-minute deals to be found. So why not beat the crowds and make the most of the season from one of our gorgeous 4* & 5* cottage retreats? Also, British beaches are undoubtedly among the best in the world. From the seemingly tropical sands and top surfing spots in glorious Cornwall to towering cliffs, pebbly bays and rocky shores in Yorkshire, the UK offers a variety of beaches to suit all tastes.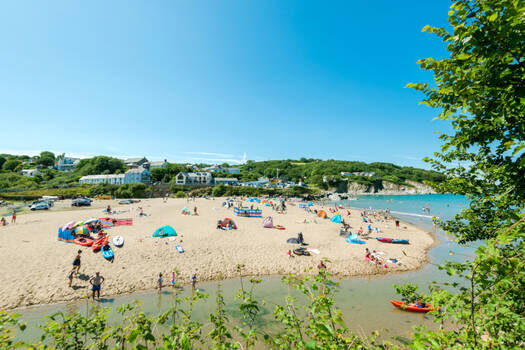 Explore the UK's truly fantastic stretches of beach on your springtime cottage holiday.
6. LESS CROWDS
With the kids still in school and summer crowds yet to emerge, why not indulge in a breakfast of wall-to-wall sunshine and sweet silence this spring? Nothing beats some well-earned rest and a bit of peace! What's more, booking a holiday cottage with a hot tub means you can sink into bubbling bliss in the evening to watch the sunset or gaze at the stars. How tempting does that sound?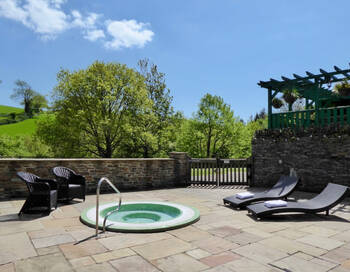 Soak the stresses of the day away when you book a luxury holiday cottage with a hot tub. 
7. TRADITIONAL SEASIDE RESORTS
Traditional seaside resorts are an integral part of Britain's identity. Some of the UK's best coastal resorts include Salcombe, Torquay and Woolacombe in Devon, St Ives in Cornwall, and Brighton in Sussex. Eating fish chips on a lively promenade is an absolute must if you are planning a sunny spring holiday in the UK!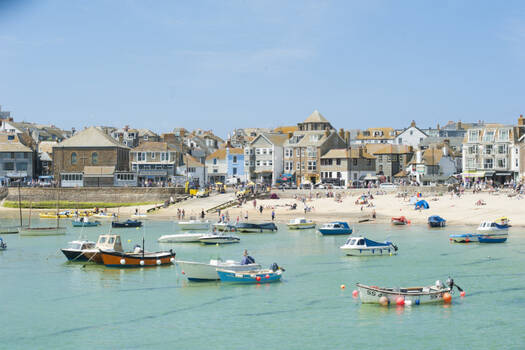 Explore the fantastic beaches, cobbled streets and picturesque harbour of St Ives, or your favourite seaside town this spring.
8. UNIQUE PLACES TO VISIT
We have plenty of fascinating and unique events that vary from place to place, such as the world's 'Most Poisonous Garden', Alnwick Poison Garden, llama trekking in Cumbria, bog-snorkelling in Wales and much more.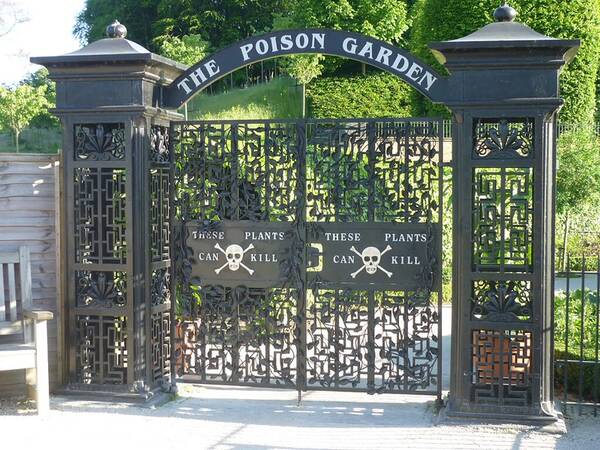 Step inside the world's most dangerous garden. Photo copyright of tölvakonu and licenced for reuse under this Creative Commons Licence.
Warmer weather, longer daylight hours, and bursts of new colour make spring the perfect time for a rejuvenating break in the country. Whether you are looking for a fun-filled family adventure, or a romantic break away for two, our extensive collection of 4* and 5* cottages will provide the perfect venue to enjoy the spectacle of spring.