Next Post
There's no need to leave your dog at home on your next UK holiday or short break! With an abundance of dog-friendly holiday cottages available to book on Premier Cottages, how do you choose the right one for you and your four-legged friend?
Carry on reading to find out how...
CHOOSING THE RIGHT DOG-FRIENDLY COTTAGE
Requirements for a dog-friendly cottage vary from one person to the next. If your dog is energetic and loves to run around and get muddy, you might want to consider booking a holiday cottage with plenty of outside space and easy-to-clean floors (perhaps with underfloor heating to keep you nice and warm!). If your dog has a quieter temperate, they may well be happy to hunker down in front of the fire, and enjoy life's creature comforts.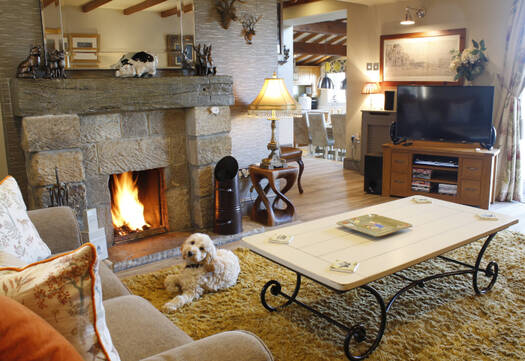 Unwind in luxury with your fluffy friend when booking one of our cottages with real fires.
LUXURY DOG-FRIENDLY ACCOMMODATION FOR YOU AND YOUR DOG
If you like luxury accommodation then you don't want to go to any holiday cottage, you want to find a special holiday cottage that both you and your canine chum will be happy with. When it comes to luxury pet-friendly cottages, there's so much available – nowadays you will find dog-friendly holiday cottages with hot tubs, heated swimming pools, saunas, top-quality furniture and more. With a wide selection of luxury dog-friendly holiday cottages, why settle for anything less than 5* accommodation?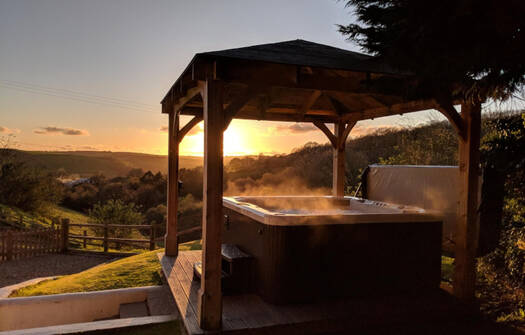 Hunker down into bubbling bliss whilst your favourite family member plays in the garden. Photo: Kernock Cottages, Cornwall
DELIGHTFUL DOG-FRIENDLY LOCATIONS
Finding the perfect pet-friendly cottage requires some serious research. Where do you want to go? What sort of things do you want within easy reach of your holiday cottage? Do you want a beach, a National Trail, or a pub within walking distance? Ideally, you'll want to stay somewhere with access to abundance of walks from the door. Lucky for us, Great Britain is blessed with some fabulous dog-friendly towns, villages and beaches – and if you choose to book an off-peak holiday, most of the UK's beaches are open to our four-legged friends!

Stroll along the coast with your dog when you book a luxury cottage from our 'Coastal Cottages' collection.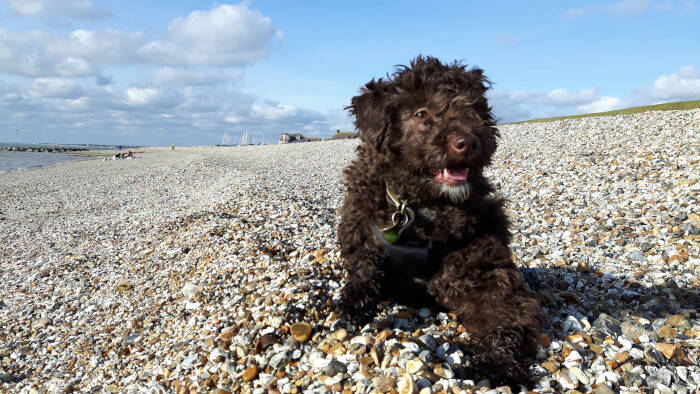 DOG-FRIENDLY PUBS, FINE DINING AND ATTRACTIONS
When you're looking at dog-friendly cottages, whether it's online or in a cottage brochure, look out for destinations that have shops, cafés and pubs nearby that will welcome your four-legged friends. Premier Cottages members/owners of dog-friendly holiday cottages will be more than happy to point you in the right direction of places you can eat, drink and explore with your pooch in tow, including places owned by the National Trust, some of which happily allow well-behaved dogs (but you might have to keep them on a lead).  
BOOK YOUR DOG-FRIENDLY LUXURY COTTAGE
Premier Cottages has a gorgeous variety of dog-friendly cottages throughout the UK, so every member of your family can have a wonderful self-catering break! Spacious enclosed gardens, spectacular locations offering incredible walks and loads of comfort – there is no better option for treating your pup to luxury.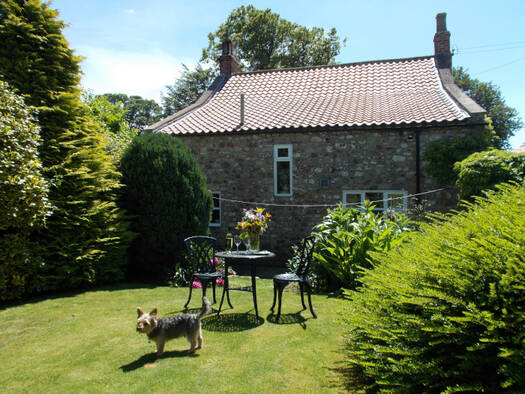 Have peace of mind when on holiday with your dog in one of our cottages with enclosed gardens, letting them wander without escaping the grounds!