In recent years, a new trend has been gaining popularity among remote workers and digital nomads - the workation. As the saying goes, all work and no play, and this exciting blend of work and holiday is redefining the way we approach our professional lives and leisure time.
The workation allows you to work from a picturesque location whilst indulging in a self-catering holiday experience. Do you need a change of scenery? Does the family want a getaway but you're unable to take the time off work? A Premier Cottages workation could offer you the perfect retreat, while still remaining connected.
What is a Workation? 
A workation, a portmanteau of 'work' and 'vacation', is a blossoming concept that allows you to merge your professional responsibilities with the joys of a holiday. Working remotely gives you the flexibility to do your job, but at the same allows you to enjoy a change of scenery, explore new destinations, and create a work-life balance that promotes well-being. Whether working from a beachside cottage or a cosy hillside cabin, the workation offers a productive yet rejuvenating experience.  All you need is a laptop,  a decent internet connection, and a suitcase!
Why choose Premier Cottages for your workation?
Premier Cottages has over 900 luxury 4* & 5* luxury self-catering cottages, with owners passionate about providing a brilliant holiday experience to our guests. Many of our owners live close to the cottages, and are committed to providing guests with a personal service to ensure they have a great experience. 
Here are a few cottages that go the extra mile for any workation needs: 
Manor Farmhouse, Worcestershire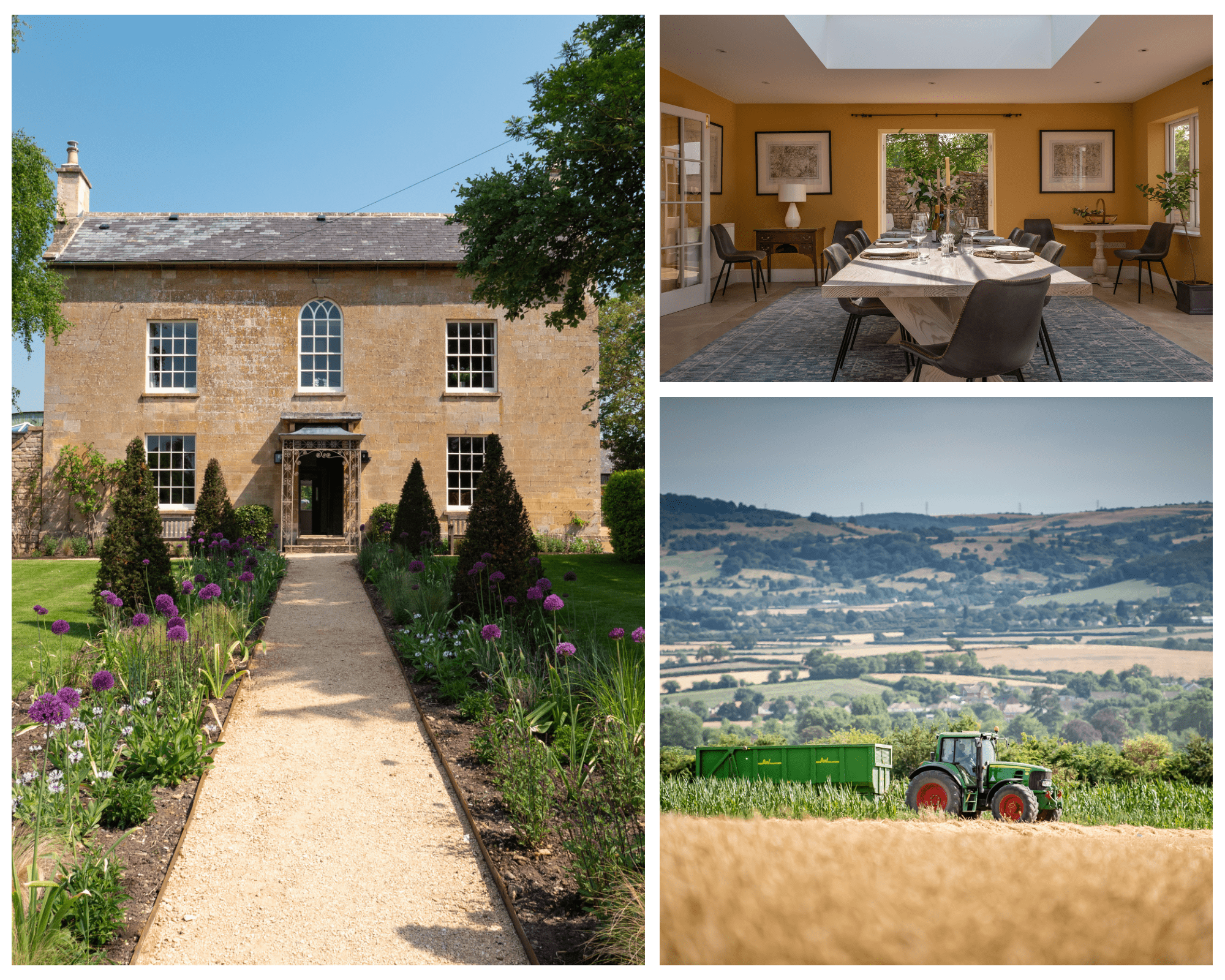 Manor Farmhouse is an elegant Cotswold farmhouse, sleeping 16 guests in 5* Gold Luxury, located on a private country estate in Worcestershire. Wander through the peaceful orchard to the beautiful slopes of Bredon Hill. Head to the theatres of Stratford and Malvern, experience a festival in Cheltenham, or explore the many special gardens and houses of the Cotswolds Area of Outstanding Natural Beauty. 
Containing eight individually designed bedrooms - all with their own bath or shower.  
This rural retreat offers stunning interior designed spaces giving the perfect setting for groups to relax and seek escape from the everyday. This country house boasts full fibre broadband, Wi-Fi and a chargeable EV point. The owners can help with booking meeting spaces and board rooms if more business facilities are needed, and can find some additional monitors or whiteboards!
Eaton Manor, Shropshire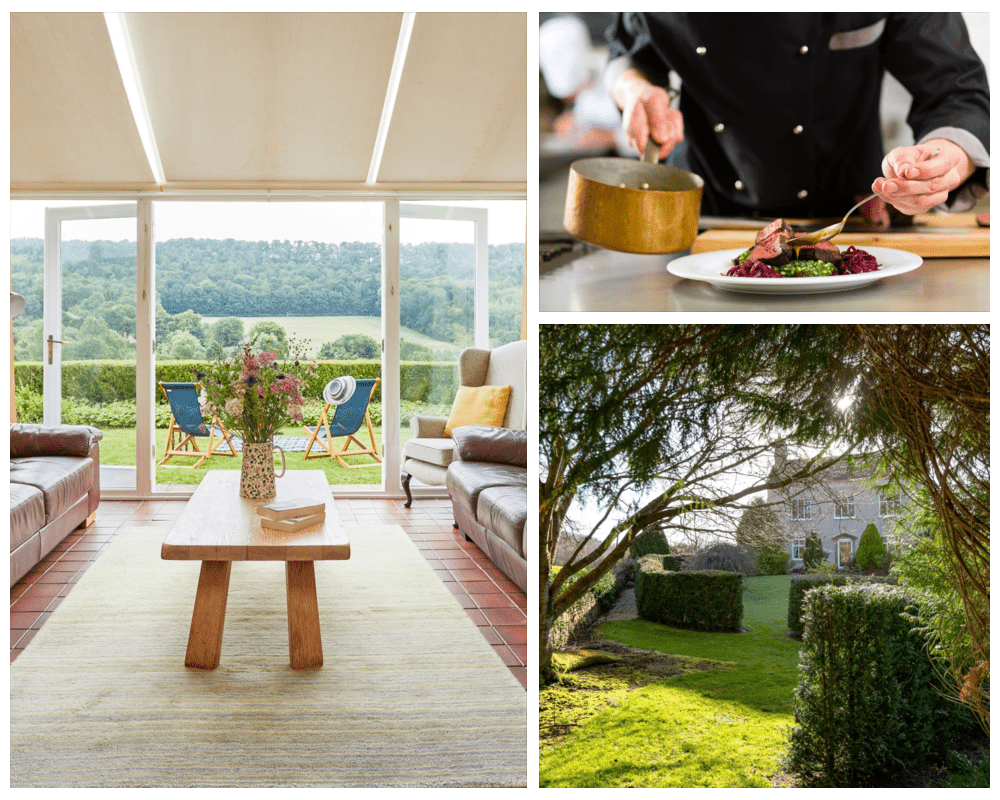 Eaton Manor Country Estate sleeps 2-14 guests, or up to 56 when booked in combination, across 8 cottages, set in the Shropshire Hills Area of Outstanding Natural Beauty. Explore over 500 acres of beautiful countryside, or sit back and relax in your own private, enclosed garden. Head to Ludlow and treat yourself to a whole host of quality food and drink options, or travel back in time to wander through the medieval town of Shrewsbury. With a game room and playing field, these dog-friendly cottages are the perfect setting for a multigenerational getaway. 
For your workation needs, Eaton Manor has a variety of extra services to ensure you can maximise both work and leisure time. All cottages are equipped with Wi-Fi, or you can hire an additional private office-space, separate from your holiday cottage for some extra peace and quiet! Printing, scanning, and copying services are also available, alongside an offer of online supermarket deliveries, or chef prepared meals delivered straight to your door. 
Higher Wiscombe, Devon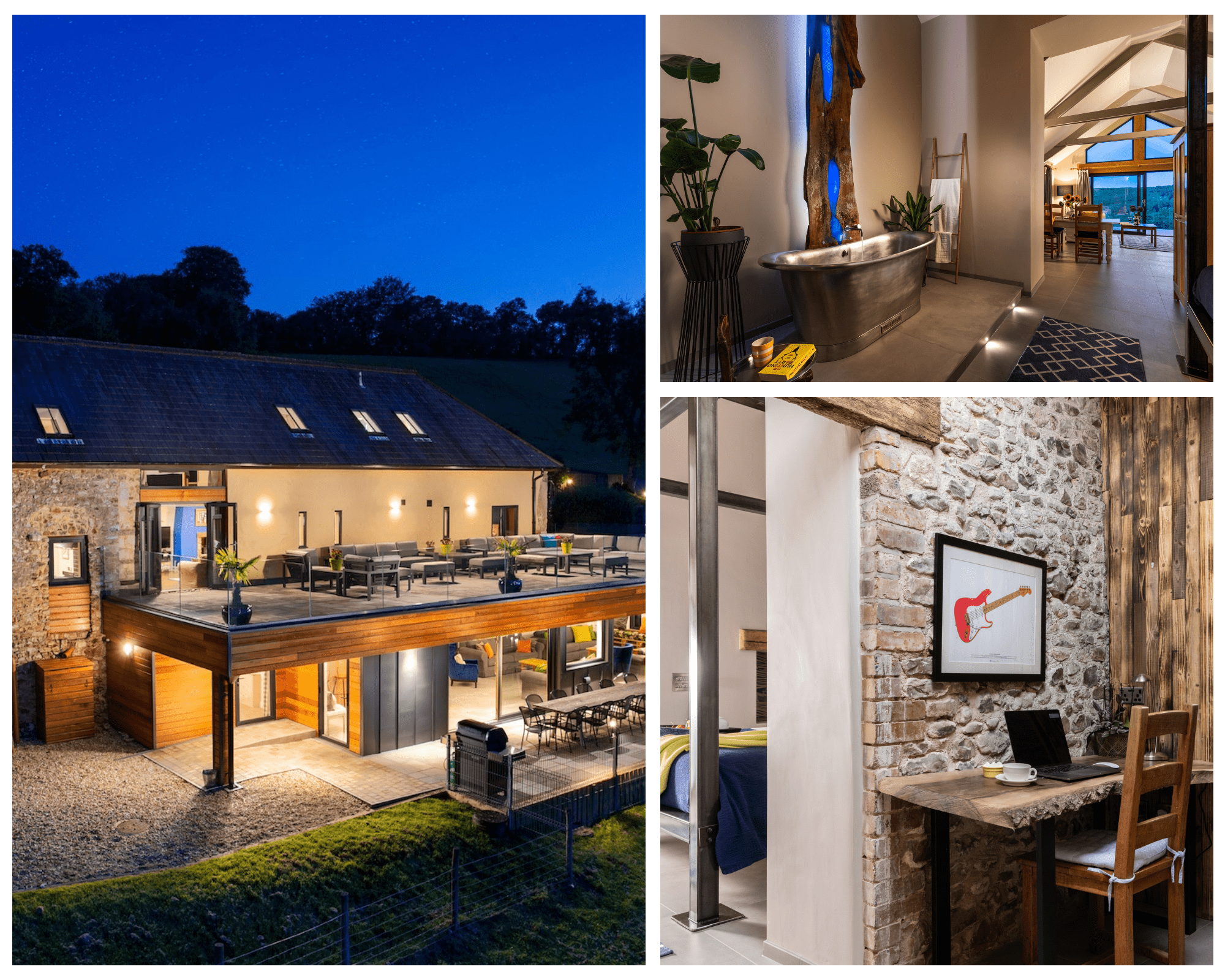 Found within the centre of East Devon's Area of Outstanding Natural Beauty, close to the Jurassic Coast and South West Coast Path, Higher Wiscombe sleeps 2-34 guests across 4 multi-award-winning cottages. This beautiful 52-acre valley offers endless strolls and exploration of woodlands, orchards, pastures and streams. 
With uninterrupted panoramic views from private gardens and Wi-Fi across all cottages, Higher Whiscombe offers a perfect backdrop for your workation needs. Hank's Annexe - named after Hank Marvin, guitarist in The Shadows who lived at Higher Wiscombe in the 70's - even comes equipped with a relaxing work station. The Winery has 10 en suite bedrooms and a magnificent table seating up to 34 - perfect for meetings for larger groups.  The owners can help arrange catering and accept deliveries from a variety of local supermarkets, while also providing a digital guide with information on all the best local takeaways and restaurants. Giving you one less thing to worry about!
Troutsdale Farm, Staffordshire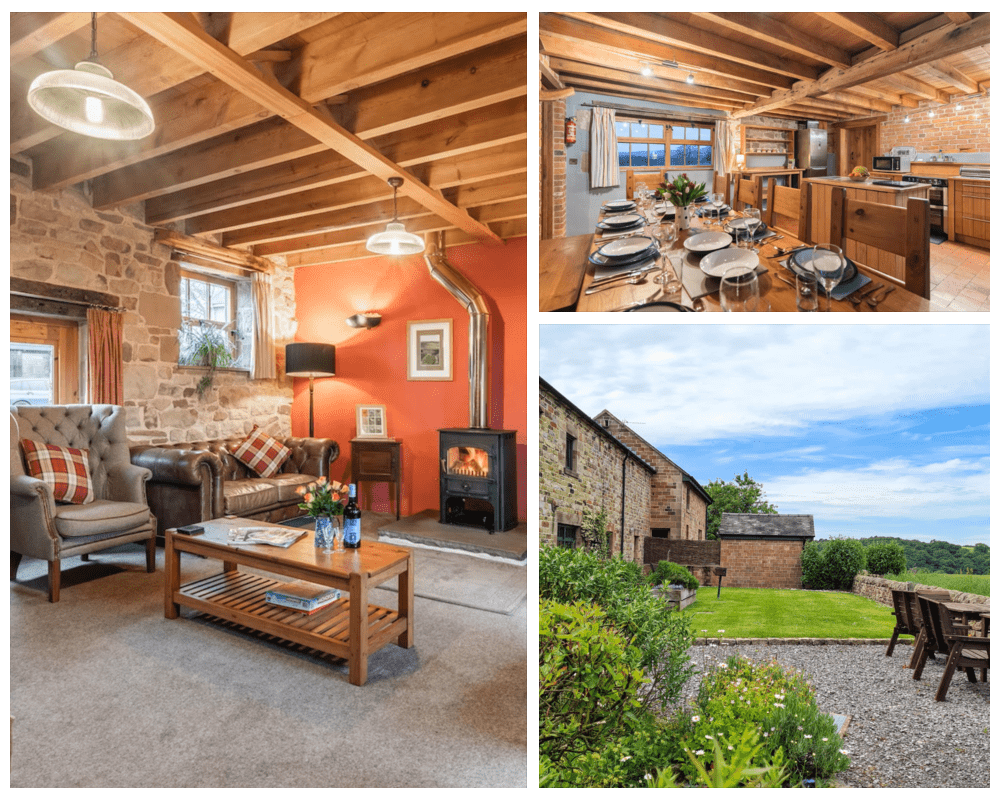 Situated in an idyllic area of the Peak District, with beautiful panoramic views of the Peak District National Park hills and countryside, Troutsdale Farm Holiday Cottages offers two award winning converted cottages sleeping 6 and 8 guests. This eco-friendly destination accommodates everything from memorable family holidays to work from home retreats. 
Combining the tranquillity of the Peak District with modern conveniences, Troutsdale Farm provides the perfect balance for a workation retreat. With its well-equipped bespoke kitchen, you can prepare meals with ease while enjoying the inspiring views of The Roaches from the French windows. Enjoy the comfort of the cosy log fire during those remote working hours, whilst the doorstep footpaths encourage regular breaks for countryside walks. With good local pubs and restaurants for dining and a range of outdoor activities and attractions, these cottages make a fantastic destination for a productive and rejuvenating workation. 
Sleekstone Holidays, Pembrokeshire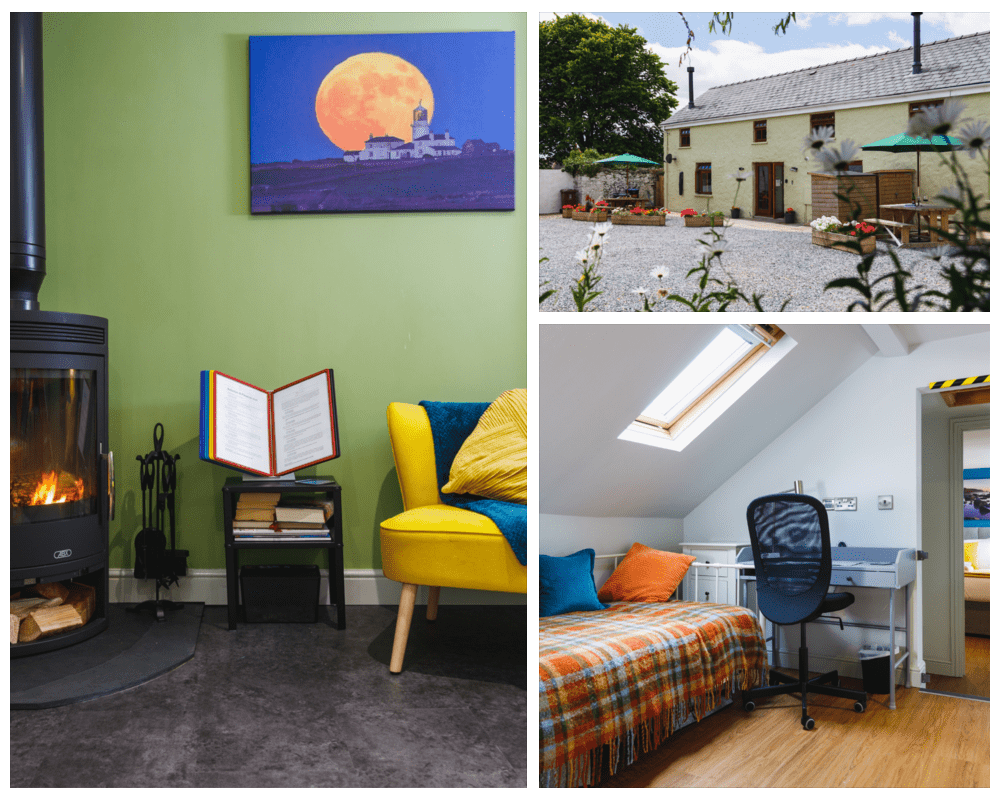 Sleekstone Holidays' luxury cottages in the heart of Pembrokeshire are two beautifully restored dog-friendly cottages that sleep 4 & 5 guests, or up to 9 when booked in combination. With a welcome hamper of local produce and comforting log fires, it won't take long to feel at home.
Hidden in the serene hamlet of Honeyborough, these beautifully restored cottages provide an ideal escape from the hustle and bustle of city life. The combination of modern amenities, including free Wi-Fi, and the peaceful rural surroundings create an environment that fosters focus and productivity. During your downtime, you can explore the breathtaking Pembrokeshire Coast National Park, with its rich wildlife and breathtaking scenery acting as the perfect muse for creativity.
Other Premier Cottages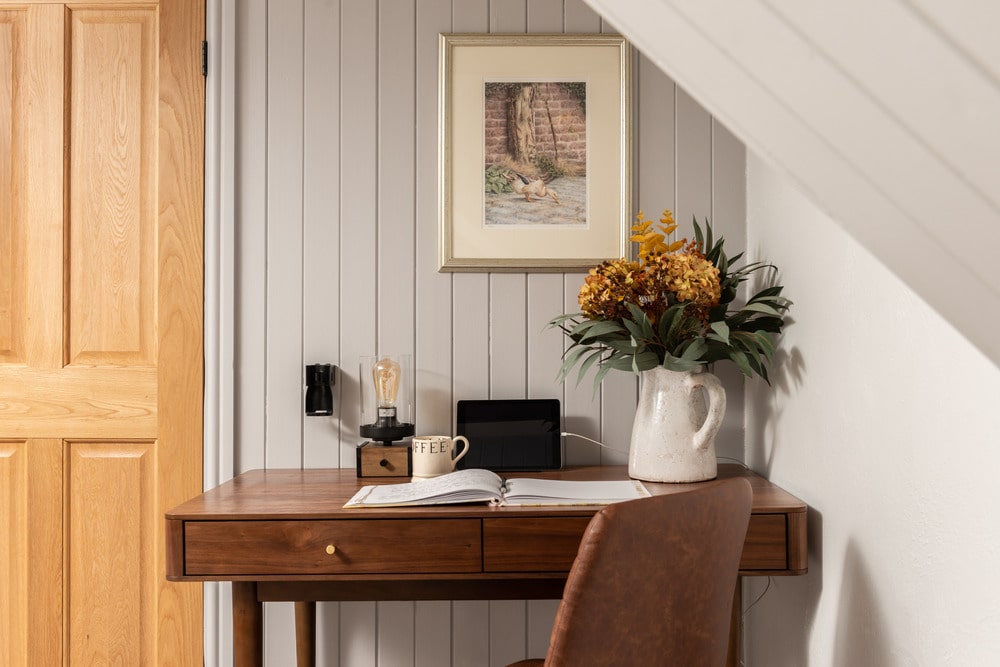 Premier Cottages makes planning your ideal workation getaway a breeze with its extensive filter options. Whether you're seeking a cosy cottage with a hot tub, a games room to unwind in, or a rustic fireplace to warm up to during remote hours, our comprehensive search tools have you covered. With over 890 cottages offering Wi-Fi, the filter ensures you can find the perfect combination of amenities, setting, and features that will make your workation experience truly exceptional. You can even bring along your furry friends! Embrace the workation lifestyle with Premier Cottages and redefine the way you approach work and leisure.