Next Post
Hygge - finding joy in the simple things in life. It may be a new word to a lot of us, but the concept certainly isn't new. Cosiness is its loose translation from the Danish word that is pronounced 'Hue-ga'. In our quest to restore and revive in the midst of our overly busy and hectic lives, Hygge helps us achieve this.

One of the key elements to have Hygge is 'togetherness'. Whether this is family or close friends, we all know the benefits of spending time with the ones we love. This is more and more difficult if you live so far from each other. Hygge is about a feeling of well-being and enjoying life, such as spending time with the people you love, sitting by a fire with a hot chocolate, or putting on warm socks and dry clothes after a long winter walk through the countryside. A little time spent with the ones we love is sometimes all that is needed to give us back our oomph!

Here are 3 ways to enjoy some Hygge at a Premier Cottages property:

1. FOOD AND DRINK
A quote from the book 'The Little Book of Hygge' by Meik Wiking says, 'the rule of thumb is: the longer the dish takes to cook, the more hyggelig it is'. Spending time together creating a meal is time well spent, and it can even start by taking time to shop for delicious ingredients, with a trip together to the local farm shop to gather organic ingredients for a hearty casserole that simmers all afternoon on the stove.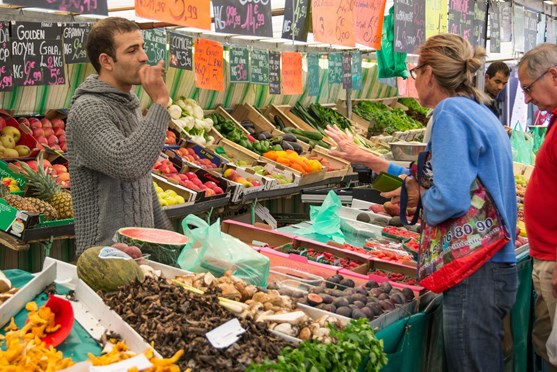 Browse local farmer's markets. Photo taken near Hop Pickers Barn, Worcestershire.

2. WARMTH AND LIGHTING
Cosiness needs warm subtle lighting. For example, wood burners bring both warm and light and just watching the flames can be hypnotic. Table lamps also help set the mood and are much better than the full glare of the harsh ceiling lights!
There are over 500 Premier Cottages properties with real fires, which are fabulous for snuggling up with a cup of coffee or glass of wine and a good old fashioned book.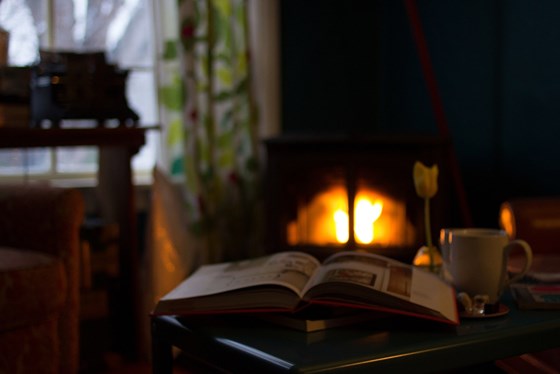 While away the evenings in front of a glowing real fire.

3. CLOSE TO NATURE
North Wales is a beautiful location. With the Area of Outstanding Natural Beauty and Snowdonia National Park, you are never far to Nature. When you venture out at this time of year, you definitely need to wrap up. I love my scarves at this time of year - wrapping an oversized scarf around my neck makes me feel all snug when I'm out in the fresh winter air! Just a short stroll around glorious gardens or a more energetic hike, just knowing that the cosy warmth of your cottage awaits makes you feel hyggelig.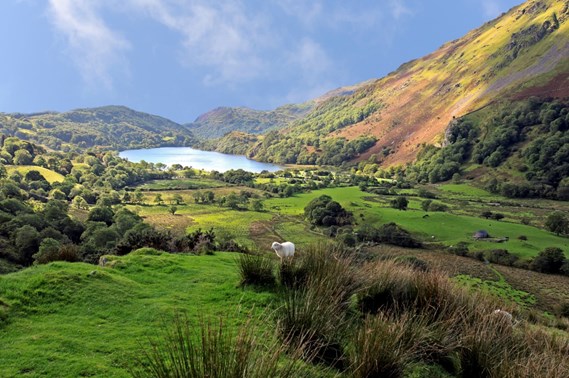 Admire the scenery in the stunning Snowdonia National Park, Wales.

Despite the first signs of spring starting to appear, winter isn't going anywhere just yet, so why not make the most of it and embrace Hygge?

Premier Cottages has almost 1000 luxury cottages which are perfect base for cosying up and embracing Hygge, be it in a bubbling hot tub, or in front of a crackling real fire.
All words by Jennifer Horan of Rivercatcher, Denbighshire, Wales. You can view over 130 of our stunning properties in Wales here.