As winter sets in, what could be more appealing than reading about the most spectacular parts of the British Isles to visit during the colder months? 
If you are thinking of treating yourself, your loved one, or your little ones to a winter cottage holiday, here is some inspiration: 
NEWQUAY, CORNWALL 
People often associate Cornwall with a summer seaside holiday, but have you ever visited this stunning part of the South West in winter? The county is perfect and peaceful, with sunrises and sunsets so spectacular, they might just astound you. The water might be icy but it is the season for the best waves, which is why you have probably noticed that surfers flock to Newquay's legendary Fistral beach or the beautiful Praa Sands – just an hour's drive away near Porthleven, where the northwest to northeast winds create "gnarly" waves. If surfing isn't your thing, why not enjoy ice-skating at the Eden Project with your family or go exploring the glorious Great British countryside in your wellies and cosy winter togs! With an abundance of gorgeous National Trust properties, gardens, museums, landmarks and more, how can you resist booking a luxury cottage in Cornwall to snuggle up in when it's winter?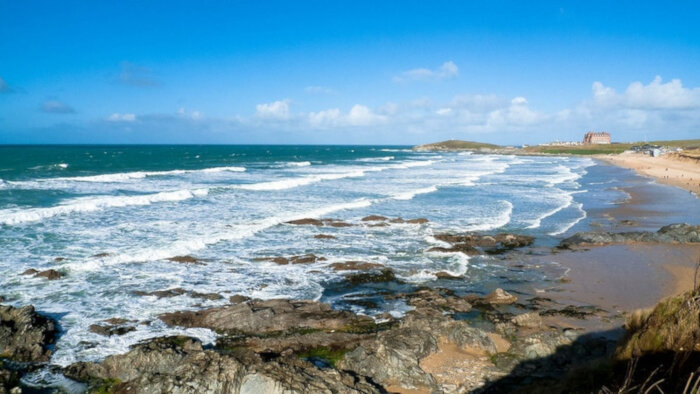 Stroll along the beach this winter when you book a Cornwall cottage or a cottage within walking distance of a beach. Photo copyright of Thomas Tolkien and licenced for reuse under this Creative Commons licence.
THE LAKE DISTRICT, CUMBRIA 
With invigorating walks, dramatic scenery and obvious lack of tourists, the Lake District is more stunning in winter than it is in the summer sun, so don't allow the season to stop you from enjoying the beauty of the UK's largest National Park! Although don't forget to pack your best waterproofs and reliable boots, and plan your path so there is a cosy pub that serves a hearty lunch or dinner at the end! If you are searching for some inspiration for your winter holiday, we have a variety of gorgeous Lake District cottages, which provide the perfect base for a refreshing winter break.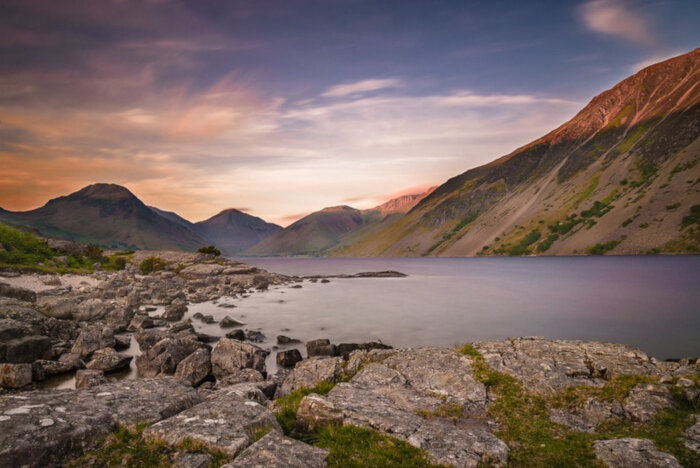 Long walks in the Lake District are always rewarded with a spectacular view. Photo copyright of Joe Hayhurst and licenced for reuse under this Creative Commons licence.
HAY-ON-WYE, WALES
Tucked amongst the verdant valleys of glorious Mid Wales, Hay-on-Wye is a charming town swept by the river Wye on the north, with the Black Mountains and the Brecon Beacons to the south and west. For the literary, this is a famous book-town, probably most recognised for its cool festivals and events including a wide range of author conversations, music, comedy and performance, as well as workshops for young people – the Hay Winter Weekend is particularly inspiring, with its fantastic exhibitors, mouth-watering food, wondering charities and more, which takes place just before Christmas. Therefore, if you are looking for ideas for lovely day trips during your Welsh cottage holiday, then you might want to consider planning a visit to this bustling town, where you can wrap up in your winter woollies and enjoy the friendly atmosphere.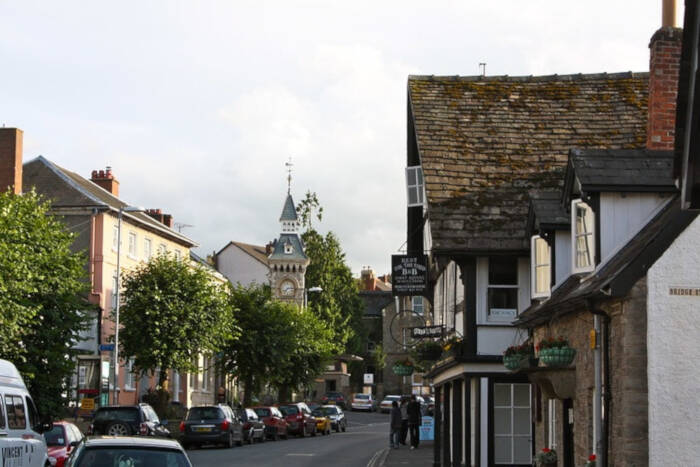 Amble through the world famous as a Book Town of Hay-on-Wye this winter. Photo copyright of Kyle Taylor and licenced for reuse under this Creative Commons licence.
CAINGORMS, SCOTLAND
Why venture to Switzerland, Austria or France when you can experience fantastic skiing in Scotland. The varied terrain at Glenshee, in the Cairngorms National Park, makes it one of the best options for skiers and snowboarders of all levels. On December weekends in the lead up to Christmas, don't miss the chance to spot The Cairngorm Reindeer Herd, Britain's only free-ranging herd of reindeer found in the Cairngorm Mountains! Daily guided trips to hand-feed the 150-strong free-ranging herd leave from the centre in Glenmore year-round except for a few weeks in late January/early February – don't forget your appropriate winter walking gear! Get some inspiration for a weekend or weeklong escape in Scotland this winter with our luxury cottages – the perfect choice for a relaxing, cosy getaway.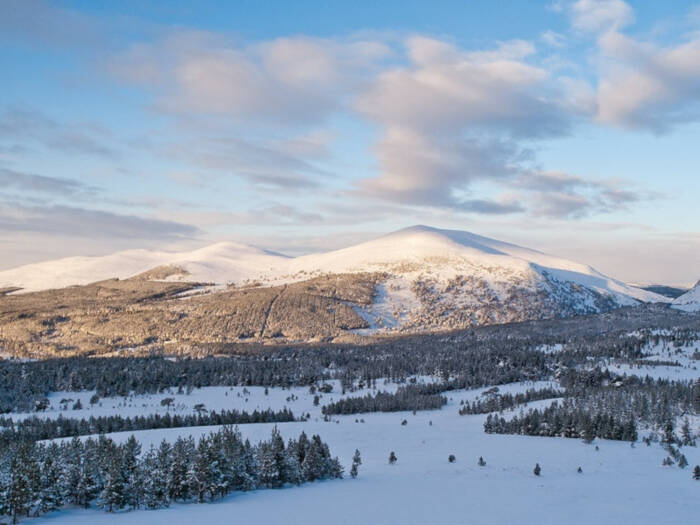 Admire stunning winter vistas in the heart of the Scottish Highlands. Photo copyright of William Warby and licenced for reuse under this Creative Commons licence. 
THE NEW FOREST NATIONAL PARK
The New Forest National Park is surrounded by beauty, even more so during the winter months! It may be chilly, but this season of crackling, frosted leaves, dark, starry skies and dramatic sunsets is magical. There's also plenty of New Forest activities for you to get stuck into if you're here on holiday during winter, from kayaking and canoeing on the scenic Beaulieu River to bird watching. Or you can enjoy the enchantment of Christmas through the little ones' eyes from the New Forest's award-winning amusement park, Paulton's Park, which takes on a festive feel up until December the 23rd, with its Santa's grotto and Peppa Pig and friends getting set for Christmas. If a luxurious getaway to the New Forest is your sort of thing, then why not browse our New Forest holiday cottages, all of which provide an ideal base for exploring the gorgeous National Park.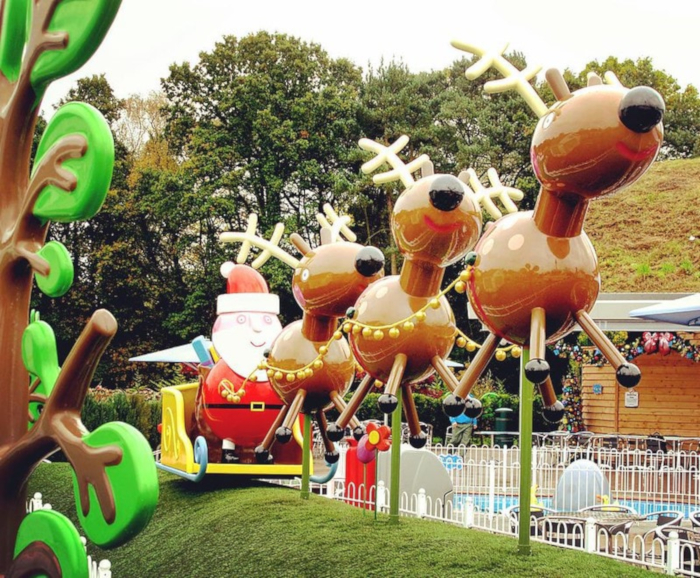 Take the kids to visit Santa in his magical Grotto, or let them experience Peppa Pig World in a festive setting at Paulton's Park. 
Whether you are looking to bring the whole family together, or a cosy romantic retreat for two, our 4* and 5* holiday cottages have everything you need to make your winter extra special.